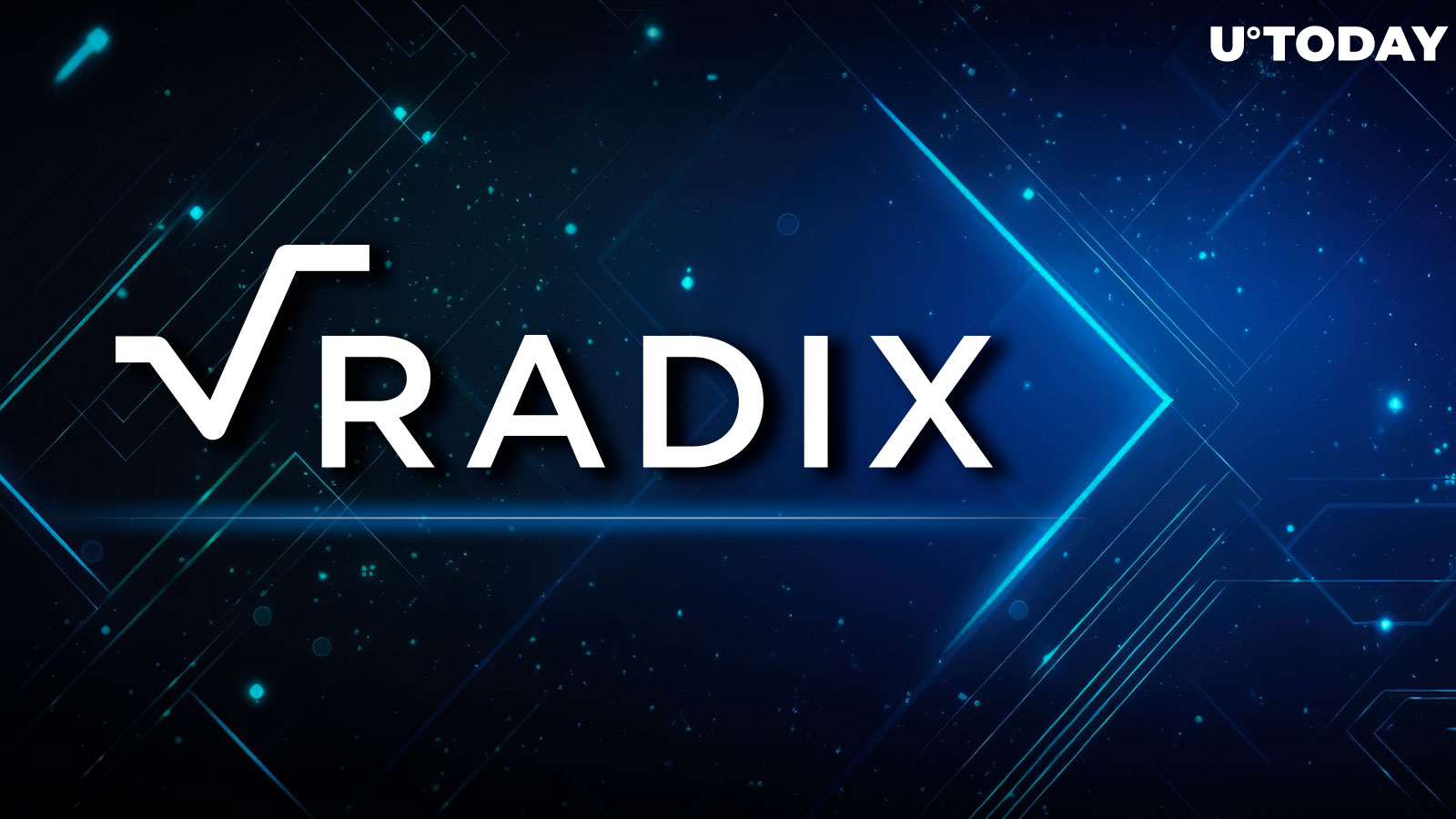 Cover image via www.freepik.com
Radix Network or Radix, a full-stack L1 platform focused on security, performance and resource efficiency welcomes its hotly-anticipated radical network upgrade. It enables the deployment of a new type of smart contract as well as a new applications based on Radix.
Radix blockchain completes Olympia era with Babylon network upgrade
Decentralized ledger platform Radix has announced the successful mainnet activation of its long-anticipated Babylon upgrade. Babylon brings Scrypto-based smart contracts Radix Mobile Wallet to the ecosystem of the mainstream programmable blockchain, its team's official statement says.
Radix Engine v2 virtual machine, human-readable DeFi transaction previews, a peer-to-peer royalty system for developers and smart account components, and an on-chain catalog of Scrypto-based blueprints are among the key tech enhancements brought to life by Babylon mainnet activation.
Piers Ridyard, CEO of RDX Works, is excited by the effects of Babylon activation for the smart contracts segment as a whole and for the technical progress of Radix:
With the Radix Babylon Upgrade complete, the Full Stack for DeFi has come together for the first time, ushering in a new beginning for both existing users, as well as those who were hesitant to embrace DeFi and Web3. A new ecosystem awaits - an ecosystem where builders can intuitively build and launch powerful and secure dApps, and where our friends, family, and colleagues can confidently use them.
As covered by U.Today previously, Radix platform initiated the migration to Babylon a year ago, in September 2022, amid a major upsurge of blockchain usage metrics.
Advanced developer experience for Radix-focused engineers: Babylon brings five new apps
Besides performance enhancements, Babylon upgrade brings many decentralized applications to the ecosystem of Radix. The Radix Mobile Wallet allows users to easily manage, store, transfer and trade tokens or NFTs on Radix.
Radix Connect allows users to connect their Radix Wallet to dApps on desktop browsers via a purpose-made browser extension. The Radix Dashboard is a comprehensive explorer for the Radix Network that makes it transparent for newcomers and pros.
Developer Console is an instrument that provides functionalities useful for developers to deploy packages to the network, ensuring a streamlined integration of new software components.
Last but not least, the dApp Sandbox is a developer tool that makes it easy for a developer to experiment with testnet versions of Radix-based dApps.