Plant Exodus, a turn-based RPG game, is ready for the Super Listing Event with $PEXO token to provide the crypto community with a game with new orientation.
The event will take place in April 2022, will be informed on multiple social media channels, and will mark a significant milestone well-prepared for Plant Exodus project.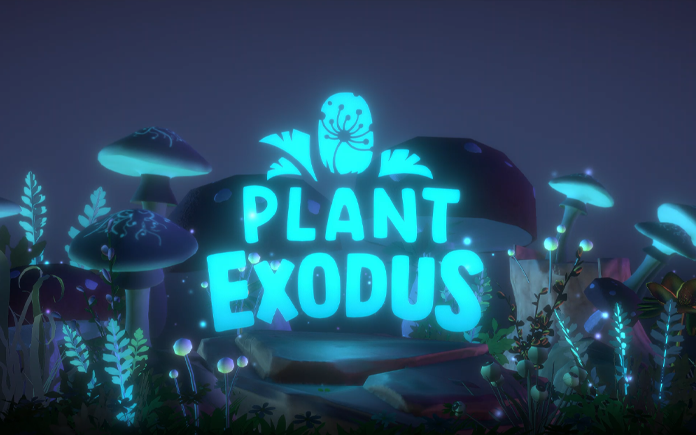 Plant Exodus has kickstarted Super Event Month by creating 5000 USDT Airdrop and opening Second Public Sale. The game also leaked gameplay and introduced of breeding feature that allowed players to try infinite earning ways with its diversity of 90000 Gen-0 Plant Heroes and 135 different skills. Plant Exodus is one of the few NFT games featuring an innovative breeding mechanism that allows users to create NFTs based on their own genesis parents, class skills and creative imagination.
Players who hold $PEXO can benefit from privileges such as buying limited exclusive NFT Gen-0 Plant Heroes, participating in Governance, DAO and breeding new generation NFT, etc..
Plant Exodus is a well-designed community, a civilization with a marketplace and ecosystem, an opening word with a limitless storyline of illusory plants and flowers. Join in Plant Exodus, players not only are able to own high-value assets (NFTs) and earn money just by breeding and crafting, but also have access to a metaverse with a rich and pure imagination.
The governance token of Plant Exodus is $PEXO representing a financial stake of all games in Plant Exodus Game Universe and being essential to the game's long-term P2E economy.
"Our game development team has many years of experience creating world-class games with stunning visual and attractive gameplay. Since the first idea of Plant Exodus has been sketched, we've been thinking about how to bring more value to the players of our games" Nguyen Minh Hoang Anh - Plant Exodus CEO shares. "With unique 3D game design and a sharing economy, Plant Exodus now can make difference and bring real-life value from which our users can benefit"
Currently, there are no details about the Super Event. Plant Exodus will release critical details about the project at the right time.
The event will provide participants with a world-class experience using cutting-edge technologies. Augmented Reality (AR) and Virtual Reality (VR) have been used successfully to communicate the idea of The Parallel endless metaverse.
NFT gaming communities pay great attention to this event and other actions from Plant Exodus team. NFT Information, Staking and Marketplace are also expected to be introduced right after listing along with many end-game features of Plant Exodus Metaverse. The precise time when $PEXO token would be available for trading is also a surprise for all of us till the last minute.
In Super Event Month, Plant Exodus has started a 5000 USDT Airdrop, IDO Whitelist Community, and other events like AMA, survey, quiz... With all the effort from Plant Exodus's members, The Super Listing Event of $PEXO is expected to receive over 500,000 views on Plant Exodus' official channels, venture and partner channels, and community channels.
About Plant Exodus
Plant Exodus is an illusory-themed, relaxing, and aspiring GameFi project developed by an enthusiastic team with various years of experience designing traditional games and working in the blockchain industry. Plant Exodus brings a sharing ecosystem to Play-to-Earn NFT Game, allowing players and the community to earn in new ways.
More information about Plant Exodus: