The platform Lunarcrush, which offers data on how social media impacts cryptocurrency markets, has called major Bitcoin critic Peter Schiff the second biggest Bitcoin influencer.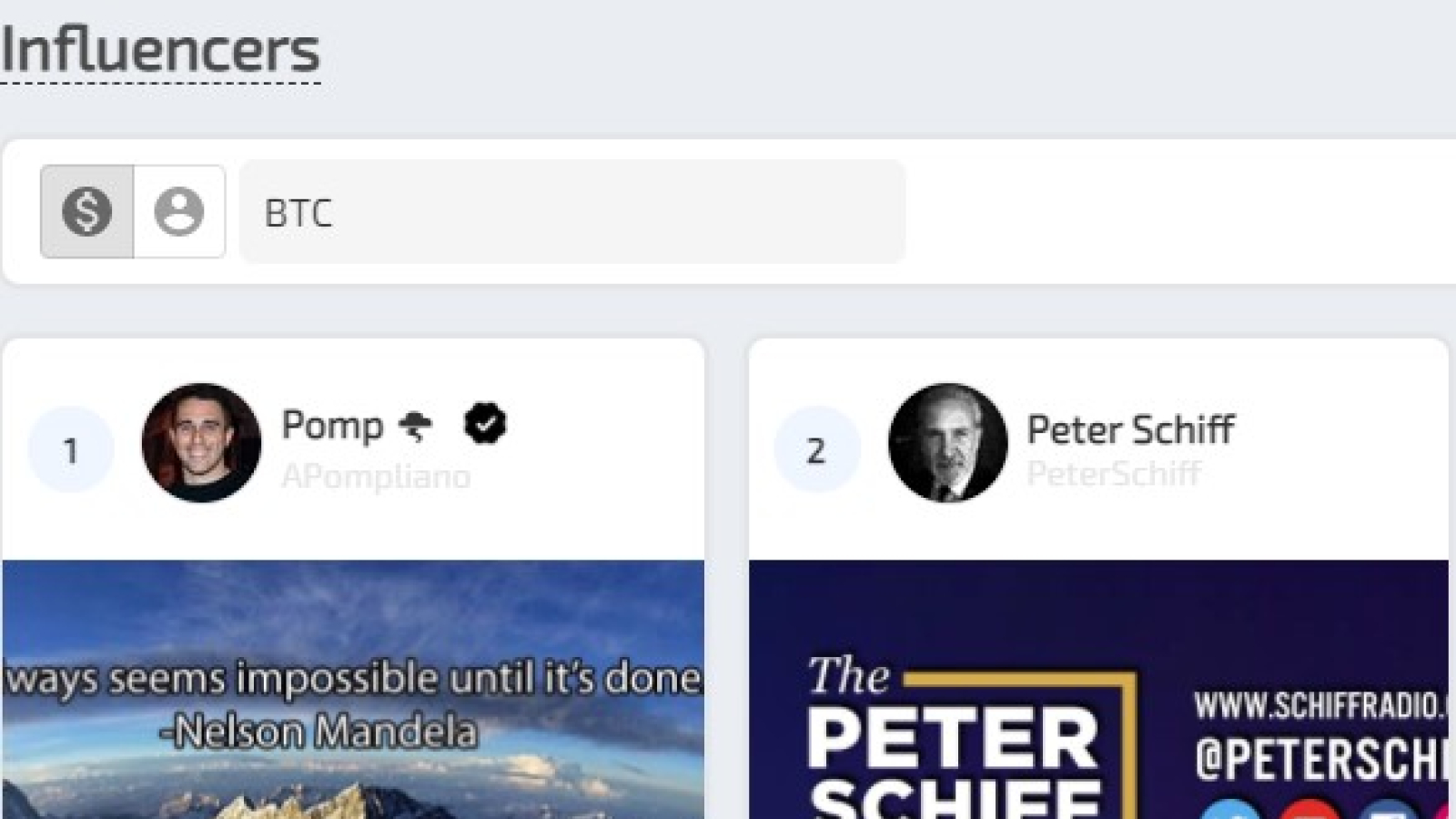 Harsh BTC critic called second biggest "Bitcoin influencer"
On this list of Bitcoin influencers, Peter Schiff comes second after the Bitcoiner and crypto podcaster Anthony Pompliano, often referred to simply as Pomp.
Max Keiser comes fifth here. Notably, Peter Schiff and Keiser have been often seen calling each other names on Twitter recently over their different views on Bitcoin.
This rating has been made within the past week—from Dec. 24 until now. According to the site, over this period of time, Schiff has published 54 tweets and garnered 17,140 likes and 30,384 engagements.
The platform states that he has been influential for two coins in particular, Bitcoin and Litecoin, with his "BTC influence" greater than his LTC influence.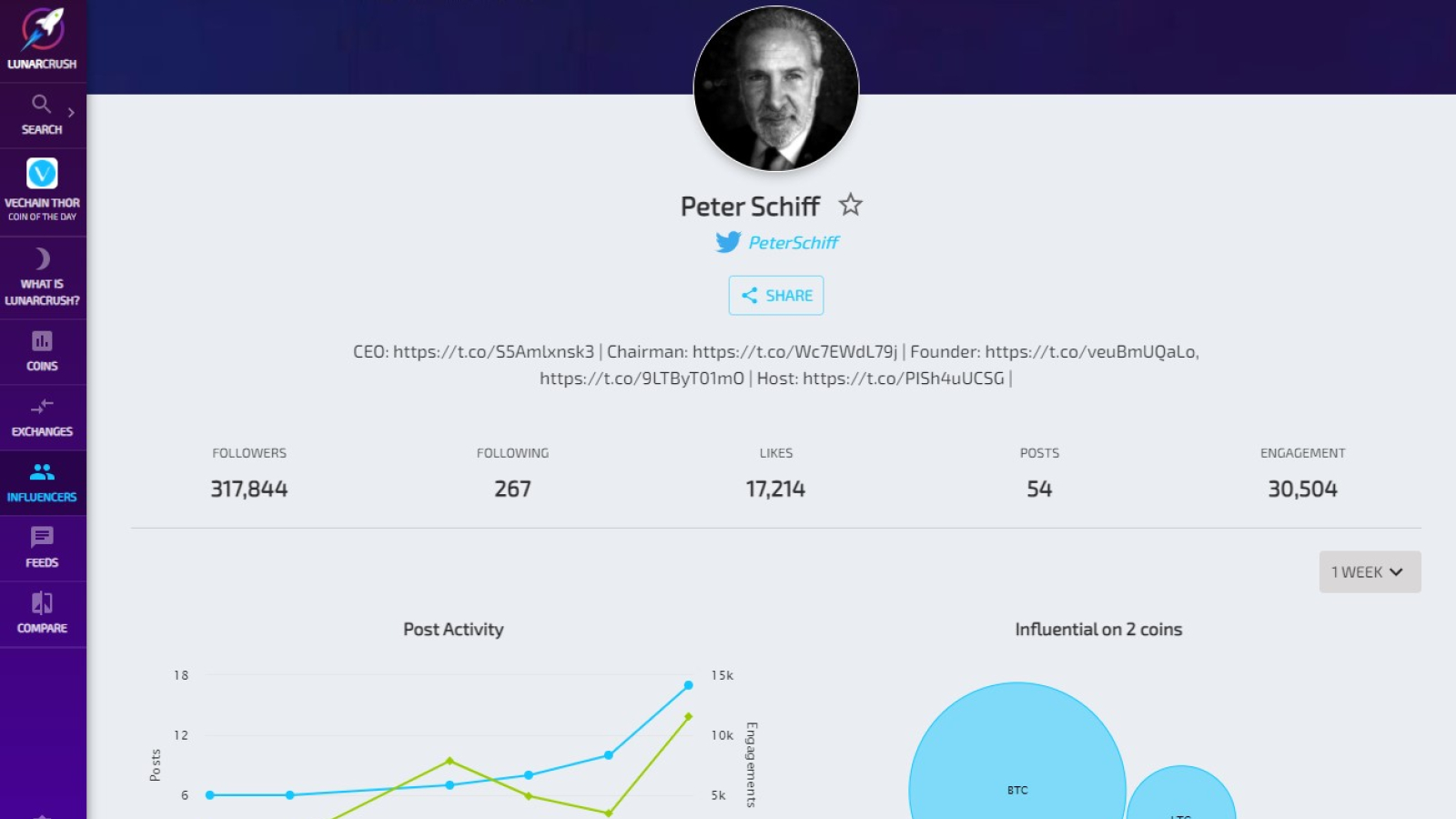 Peter Schiff has been tweeting about Bitcoin so often, slamming BTC most often, that many in the community started trolling him—saying that he is actually a big Bitcoin fan who pretends to be a gold bug.
On Dec. 29, Peter Schiff poured his criticism on the fourth largest crypto, XRP. His tweet came after XRP declined from the $0.22 level and hit $0.19, as the negative impact of the SEC's legal suit filed recently against Ripple wears on.
Notably, Schiff's son Spencer is the total opposite of his father in this respect and is pro-Bitcoin. On Dec. 29, Max Keiser called on the community to start following Spence Schiff in order to support this pro-Bitcoin son of an anti-BTC father.
Bitcoin, XRP have been mentioned most in the past hour on Twitter
According to data shared by CoinTrendz, Bitcoin has gotten the majority of mentions on Twitter over the past hour.
Next comes XRP, ADA and Ethereum. Tether's stablecoin, USDT, comes at the end of the list, along with Stellar.