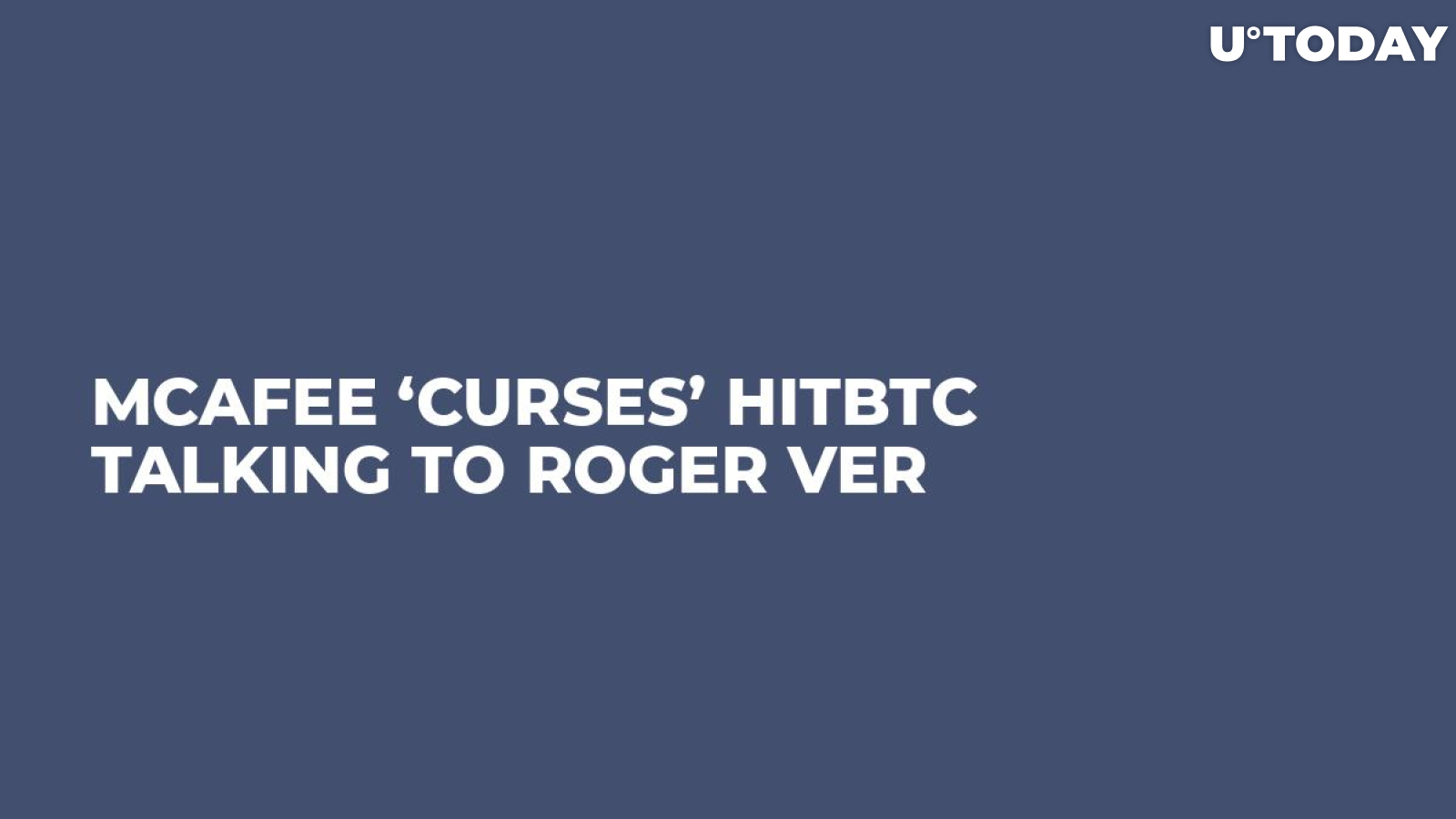 Cover image via U.Today
The other day, two giants of the crypto world met during the CoinsBank Blockchain Cruise Europe. Among other things Roger Ver, the former "Bitcoin Jesus" and now the biggest advocate of Bitcoin Cash, asked McAfee about his attitude towards the HitBTC exchange.
The 'crypto baron' described the platform as the source of numerous troubles for its customers. He actually called the exchange an organization set up by criminals to steal investors' money. According to McAfee, the location of HitBTC head-office is unknown, so nobody can go there and complain. However, since the world now has Blockchain, the 'record of truth' as McAfee calls it, the fact that the company steals your money can easily be checked on Ether Scan. According to the man, this is the best way to eliminate exchanges engaged in money-laundering.
Earlier, U.Today reported that McAfee started a heated argument with HitBTC in Twitter regarding the fact that the company imposes too high fees for ordinary investors and later — sued the exchange.
Roger Ver interviews me on the Blockchain cruise. I know that many do not exactly love Roger, but he is my good friend. I am loyal to friends. If you want to keep accessing my page, please be respectful in your comments.https://t.co/MxrHfv25gq

— John McAfee (@officialmcafee) October 3, 2018