Litecoin (LTC) has once again decoupled from Bitcoin (BTC) and the general market in an attempt to sustain the uptrend it is currently charting. Amid the ongoing bearish turn in the market that has seen the combined market capitalization slump by 0.71%, Litecoin is up by 1.88% to $88.53 in the past 24 hours to pare off some of the losses it has accrued over the past week.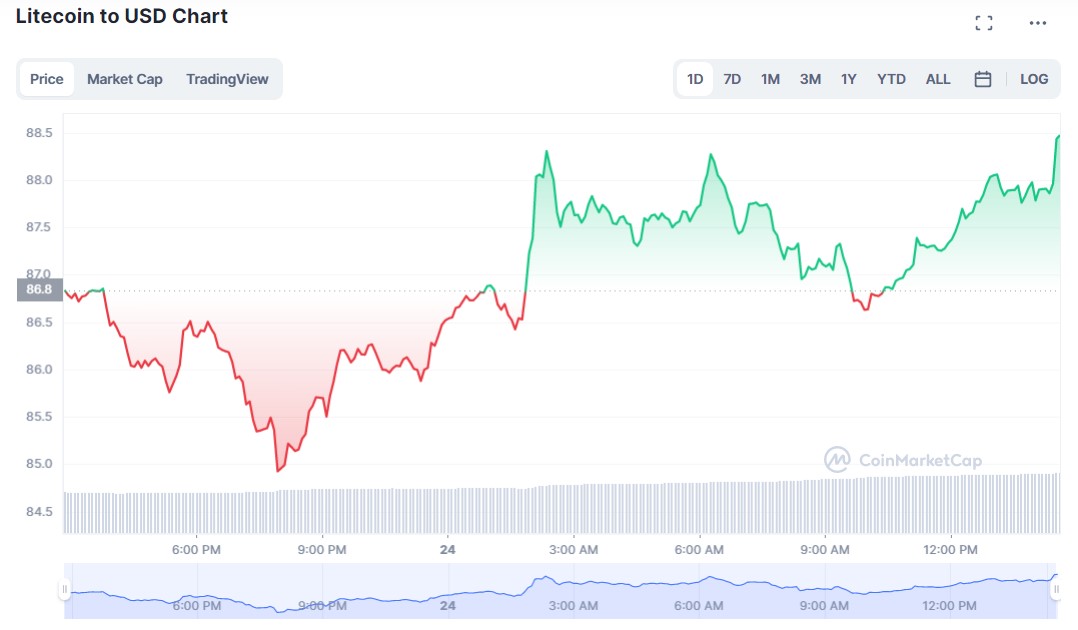 The digital currency is now showing signs its current bullish outlook will be sustained across the board. The Litecoin protocol is brandishing a number of signs that show its community is largely positively tilted to the cryptocurrency for what it truly represents: a formidable payment token.
The protocol is diligently counting down to its next halving, which it projects is slated for the next 100 days. This is bound to take place sometime in August. Just like the sentiment surrounding Bitcoin, the Litecoin halving is billed to reengineer the overall reduction in the supply of LTC that can ultimately help drive its growth.
The Litecoin community is also recording immense enthusiasm on the future of the digital currency, drawing on the past records of performance it has showcased since its inception.
Litecoin and Bitcoin correlation
While Litecoin is still one of the digital currencies most related to Bitcoin as it was created based on the Bitcoin protocol, it is known to occasionally decouple from the price action of the later coin.
This current moment is an even more resounding one considering the clamor by the top U.S. regulators largely showcasing dissent on the status of different assets in the crypto ecosystem. With Bitcoin designated a nonsecurity by the U.S. SEC, CFTC once tipped Litecoin as a commodity in what has made the community relatively more relaxed.
Litecoin is currently showcasing decoupling from the Bitcoin price and a sustenance of the current trend can stir related moves by other altcoins moving forward.