Cryptocurrency hardware wallet manufacturer Ledger has released a highly controversial update that has led to some users abandoning the platform. The update, which allegedly exposes seed phrases to the internet, has been met with alarm and dissatisfaction in the crypto community.
The contentious update offers an opt-in "recovery services" feature that can potentially expose seed phrases, the unique combination of words that gives users access to their cryptocurrency wallets. The concern is that this feature could make users' funds less secure than if they were stored on hot wallets like MetaMask.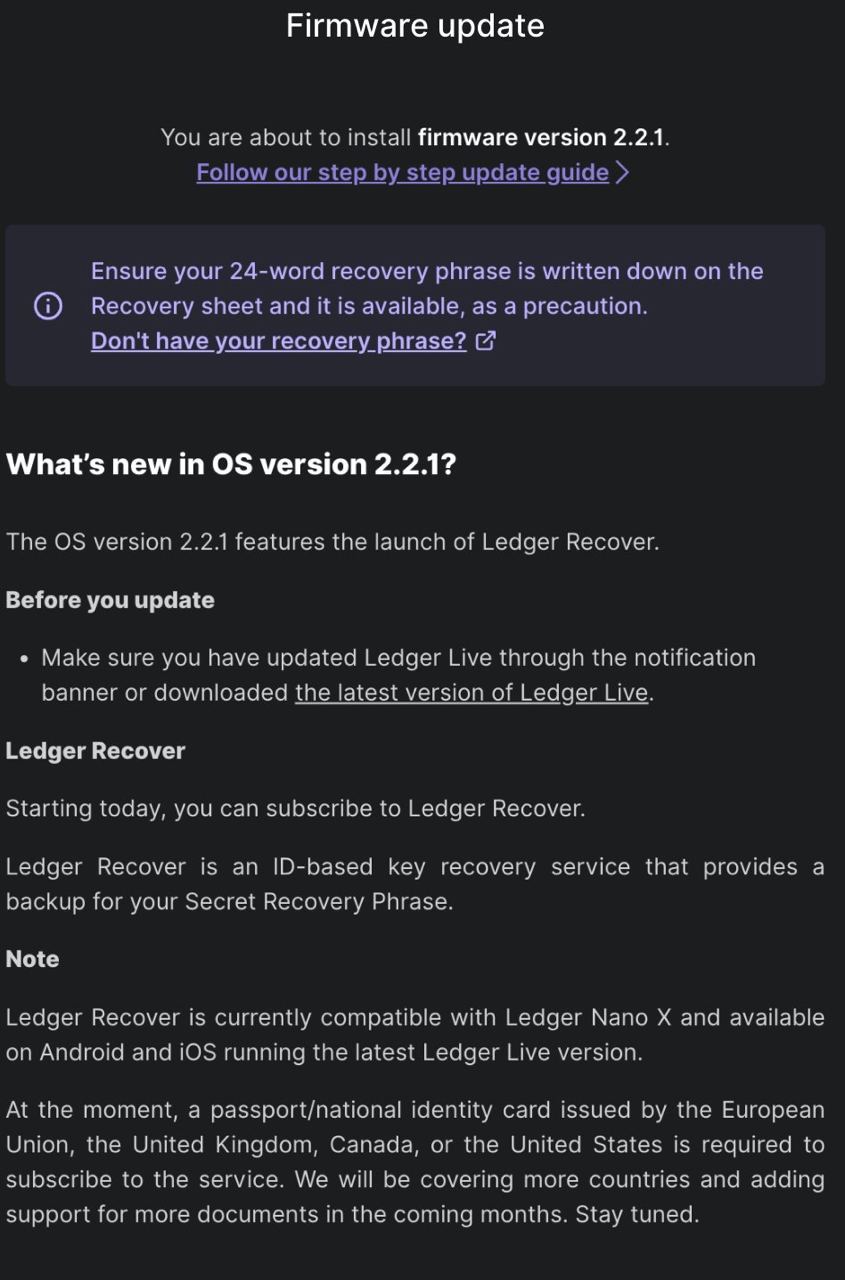 Users on online forums like Reddit have expressed their disappointment and frustration with the update. One user noted, "Leger, it was nice while it lasted...But it's game over." The sentiment was echoed by others who now plan to purchase new wallets and transfer their crypto assets.
In response to the criticism, Ledger has clarified that the device sends encrypted shards of users' seed phrases to different companies only if they decide to use the recovery service. Users can still choose to back up their seed phrases themselves. However, this explanation has done little to alleviate the concerns of those who believe that the device should not have the ability to leak data to the internet in the first place.
The backlash comes after Ledger suffered a significant data breach in 2020, which resulted in the leak of customer information, including names, email addresses and phone numbers. The incident led to an increase in phishing emails targeting Ledger users and further damaged the company's reputation.
As an increasing number of users choose to discontinue using Ledger following the recent update, the company's credibility and market position face potential challenges. The actions Ledger takes to address these concerns and rebuild trust within its user base are yet to be determined. Presently, individuals within the crypto community are expressing doubts regarding the security of their assets and exploring alternative cold storage options.