Kaspa (KAS) is on a bullish run, maintaining three straight days of uptrend in what has propelled it to one of the altcoins with the best performance in the month of July. At the time of writing, Kaspa is trading at a price of $0.04223, up by 13.01% over the past 24 hours. Because of this uptrend, the coin is now up by more than 80.52% in the trailing 30-day period.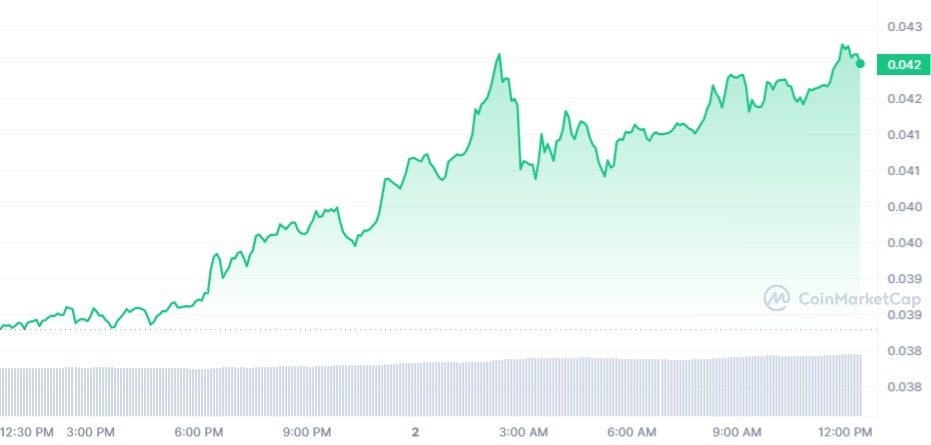 Kaspa remains a positive enigma in the blockchain world as it brandishes itself as a Directed Acyclic Graph (DAG)-powered proof-of-work (PoW) platform.
Potential Kaspa growth drivers
The Kaspa protocol made its emergence at a time when the blockchain ecosystem needs an alternative to Ethereum (ETH), which transitioned from a PoW to a proof-of-stake (PoS) protocol last year.
Besides its native community, which has played a crucial role in its growth through consistent accumulation, the entry of buyers from other protocols like Ethereum has helped strengthen Kaspa's appeal across the board.
The crypto project is building a system where utility and performance far outstrip the hype that characterizes most of the alternative competitors around today. Unlike other competitors, Kaspa can process up to 100 blocks in a second, introducing a high throughput rate that makes it ideal for enterprise adoption.
In sum, Kaspa has a dedicated community of developers who are helping to upgrade its functionalities across the board. This team of developers recently introduced a new update as it looks to bolster its functionalities.
Push to Climb ladder
With its impressive growth in the past month, Kaspa has risen up in the rankings to 208th, but with a general perception that it is still valued below what it is worth. With the series of upgrades and dApps in its pipeline, Kaspa may see more uptrend before the end of Q3.