No one could think that IOTA would be the coin that could skyrocket by more than 10% just in a few hours. The reason for such growth is the new partnership with Jaguar Land Rover; companies will jointly develop the technology that will encourage drivers to earn cryptocurrency while driving.
The new system automatically charges IOTA coins for transferring useful data about road conditions, such as traffic jams or potholes.
Now, let's look at the IOTA/BTC trading pair and predict its rate fluctuations in the short and long terms.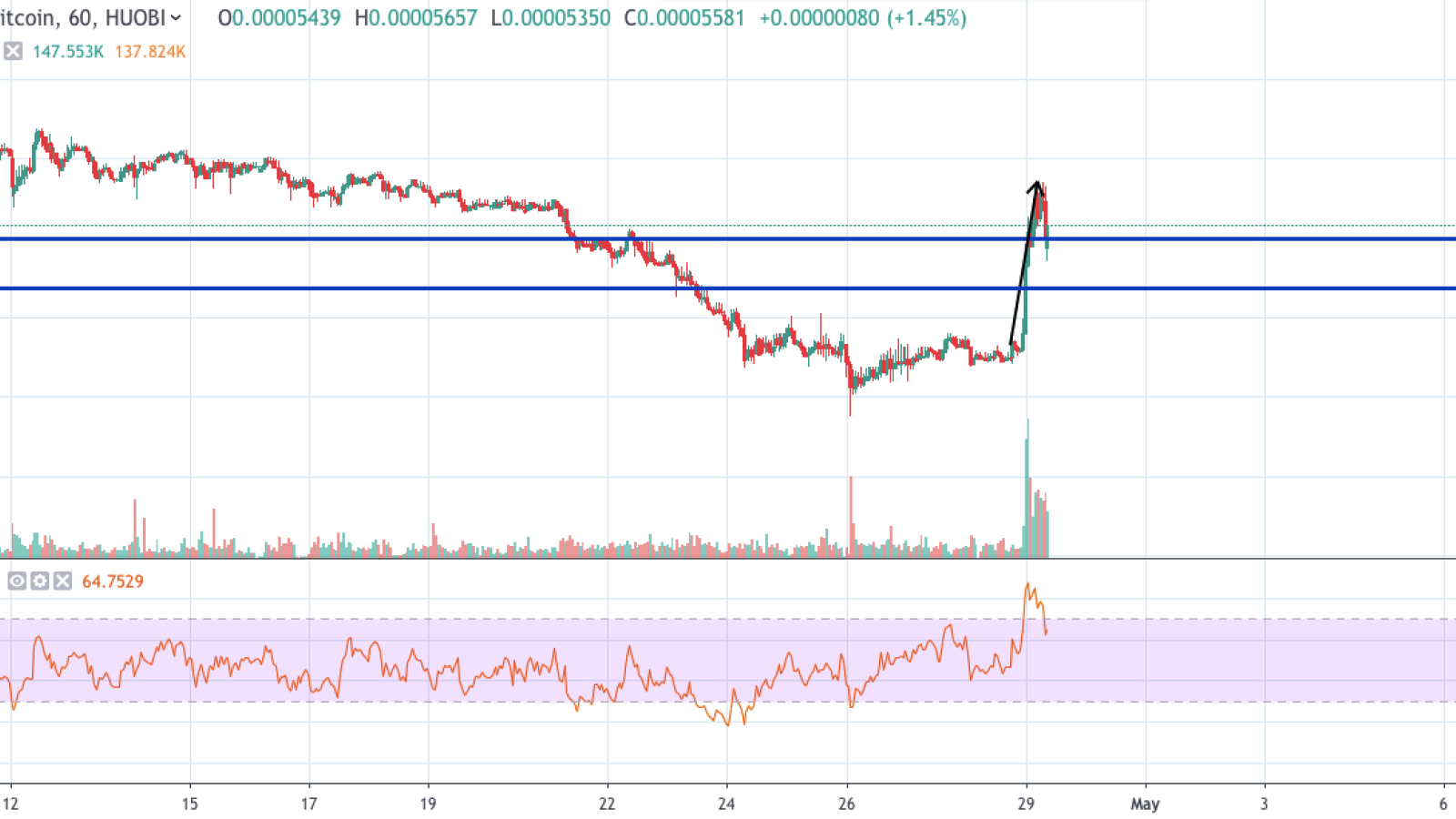 On the 1-hour chart, the coin broke the support zone at 5500 satoshi formed on April 22. Most of the time, the quotes were trading, looking for the bounce back zone.
Regarding the possible short-term scenario, IOTA should come back to the corridor of 5200-5400 satoshi and stay there for a short time to gain efforts for reaching new levels. Thus, a small correction is supposed to happen as the RSI indicator shows the surplus of buyers on the market.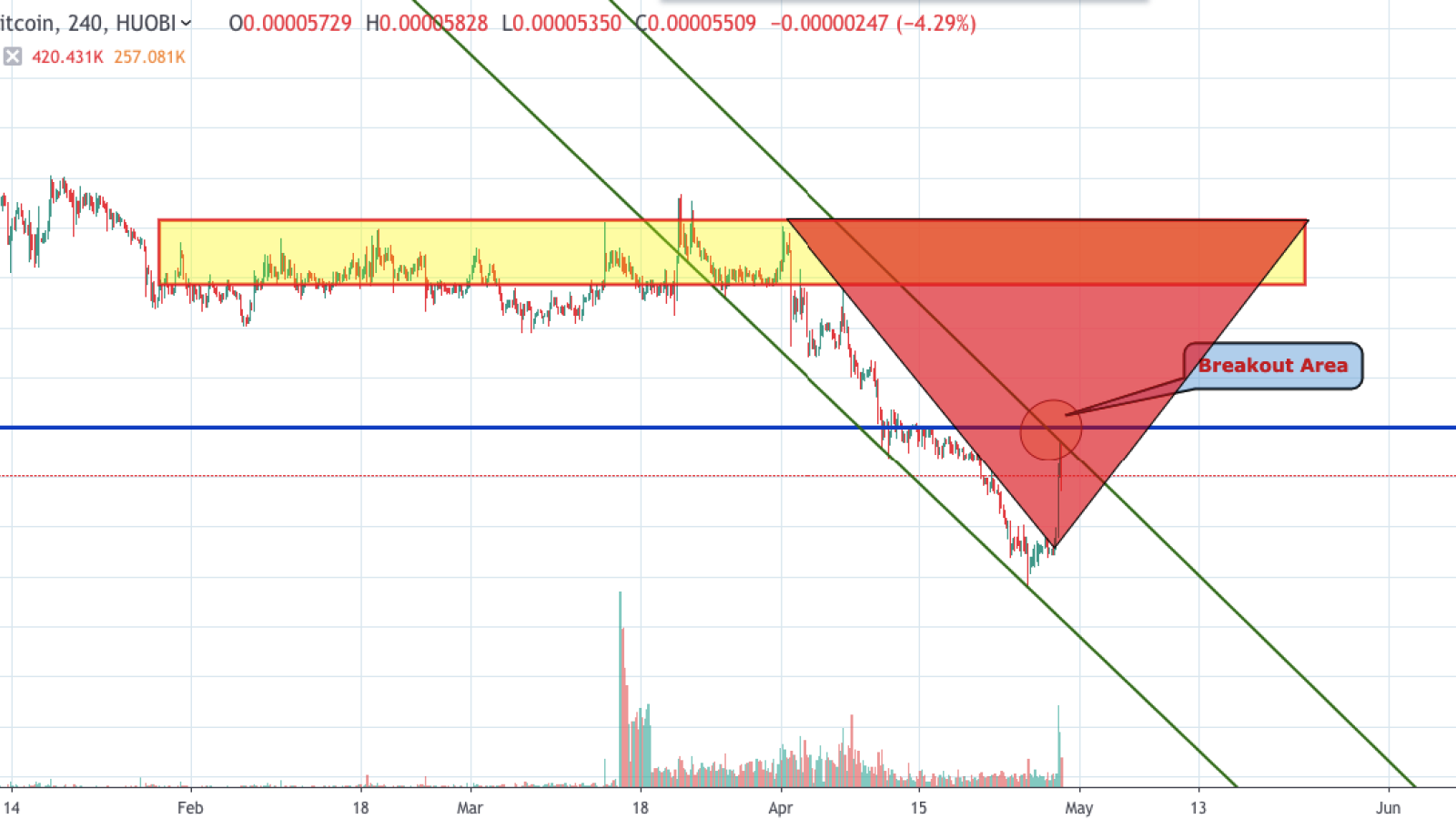 Concerning the long-term prediction, IOTA is still located under the bearish influence from the start of April.
At the moment, the trend change is the 6000 satoshi area which was pushed by sellers on April 16. Further growth of the coin can be supported by the increased trading volume which has quadrupled just in a few hours.
Overall, the IOTA/BTC trade pair has all chances to reach the area 0.00007500 - 0.00008000 BTC till the end of May. If that happens, we will see the formation of the Triangle pattern.