As the week started, Singapore-headquartered crypto platform DragonEx confirmed on its Telegram channel that on Sunday it had been attacked by hackers. The amount of user funds stolen from its crypto vaults has not yet been counted.
Other exchanges involved
The attack alerted authorities in several countries apart from Singapore – Hong Kong, Estonia and Thailand. DragonEx has temporarily shut down all its services and operations.
The exchange team wrote in its Telegram channel that the company's strategy concerning the recovery of the lost customer funds will be announced next week and that the team is prepared to do their utmost to return those funds or offer a worthy compensation.
Joanne Long, the admin of DragonEx's official channel on Telegram, has reported that part of the crypto taken by hackers from the platform has been transferred to major regulated digital exchanges, although no particular platform names were mentioned. These exchanges follow strict KYC rules, so the DragonEx team hopes those companies will be able to assist them in search of the stolen funds.
DragonEx team determined to solve the case
The team of the attacked exchange emphasized several times in their Telegram announcements that they intend to take full responsibility for what happened; the primary goal is to recover the stolen crypto.
CoinBene is suspected to be hacked as well
Notably, another crypto exchange based in Singapore, CoinBene, is also suspected by users to have been hacked. Recently, CoinBene made an announcement that it would be conducting maintenance as of March 26.
However, the crypto community, seeing long delays in processing deposits sent to the platform, started tweeting angry comments, accusing the exchange of trying to conceal a hack.
Deposits pending for an hour's is coinbene hacked ?? I think coinbene hacked that's why without announcements you puts wallets under maintenance shame on coinbene and it's last I'm using pls try to learn from @bitforexcom how they care and maintain there users funds and evrthing

— Crypto James (@AMurali35121543) March 26, 2019
Some other figures in the crypto world suspect that the exchange has suffered a hack but is trying to hide this from the public for some reason. Nick Saponaro, the CIO of the Divi Project DLT startup, tweeted that around $40 mln in crypto has been transferred from CoinBene, as per Etherscan. However, he removed the tweet soon as well.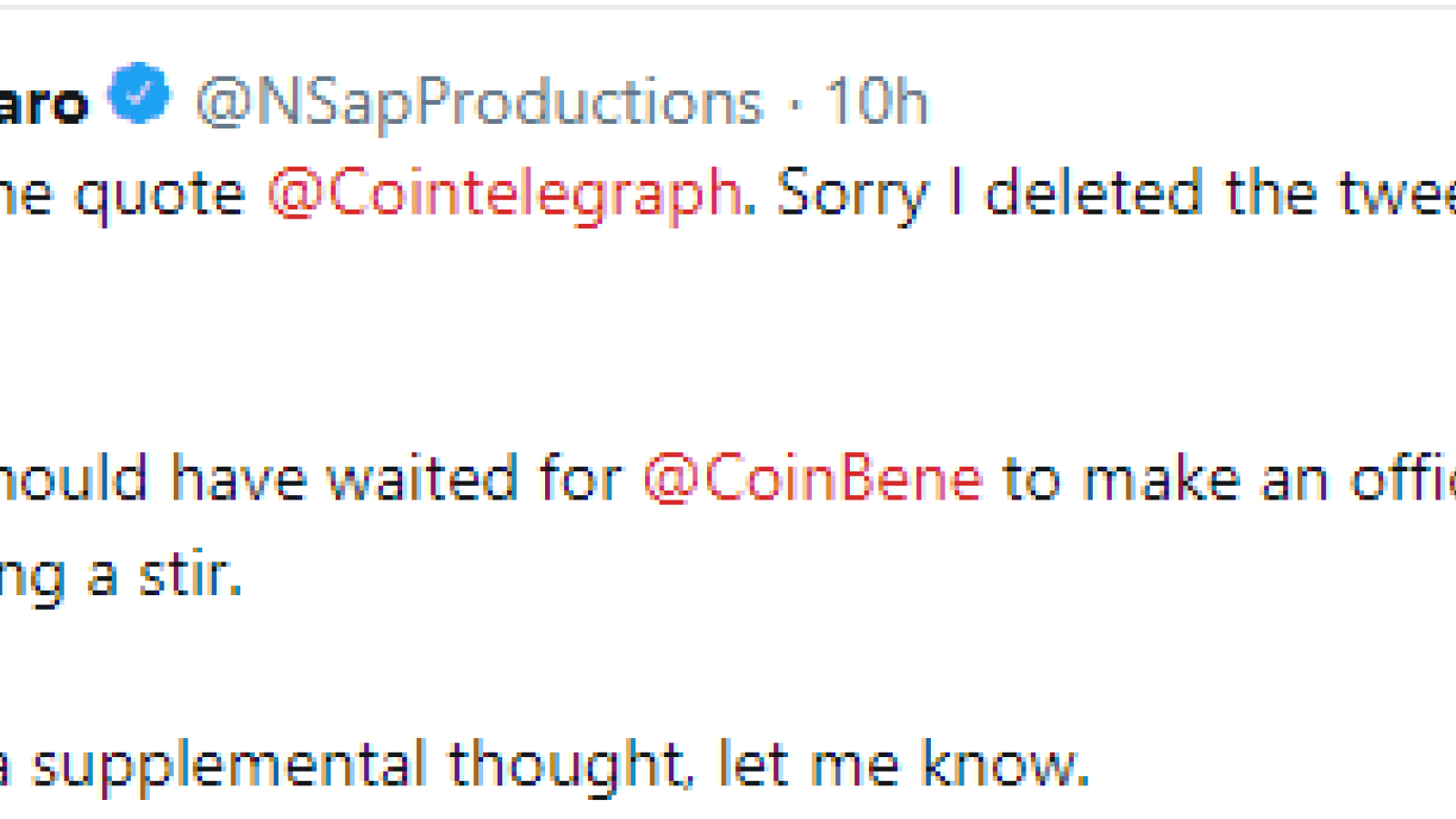 Still, the CoinBene exchange insists that what is happening now is just regular maintenance that the platform is undergoing.