After being in the shadow of Bitcoin and other coins alike, Verge finally started making waves and attracted the attention of crypto traders from all over the world. Wonder whether it is a good option for investment? Let's find out the Verge price prediction for the nearest future and decide whether the game is worth the candles.
What is Verge?
Verge cryptocurrency was initially invented in 2014 and initially called "Dogecoin Dark." However, the name was changed to avoid association with crimes. Its creator, "Sunerok," decided that Bitcoin doesn't sustain proper anonymity, so he developed a Blockchain that would guarantee private fund transfer. Verge hides everything: the owner of currency, historical transactions and account balances. Therefore, it's best suited to tackle anonymous transactions.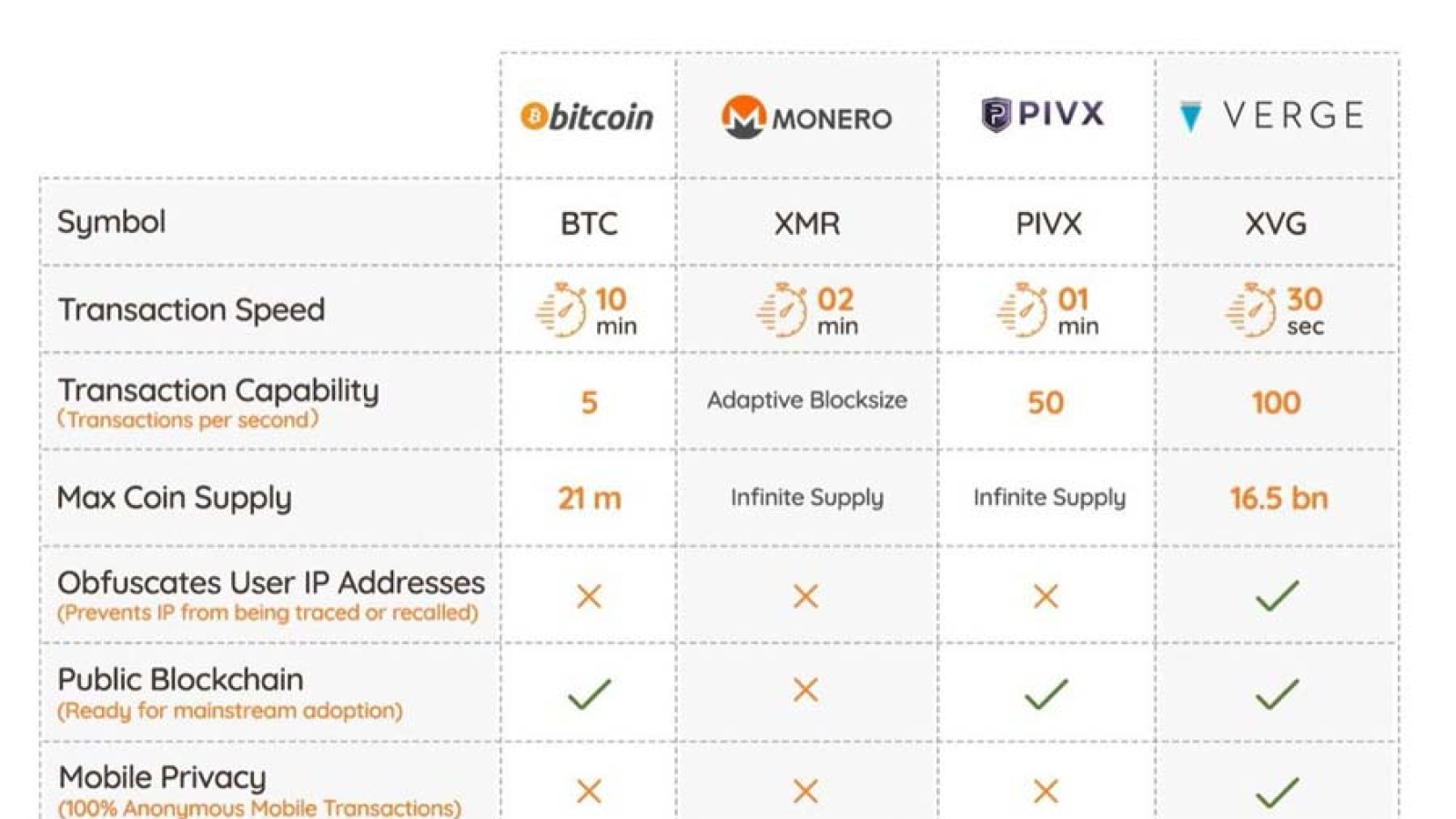 Were the previous XVG predictions justified?
To get better insight, let's learn about the history of the coin right from the start. The peculiar fact that Verge was launched without an Initial Coin Offering and even without pre-mining contributed to zero popularity of this project. Until 2016, the rebranding year, no one knew about Dogecoin Dark.
Some two years ago, XVG was worth $0.000005 per coin. After rebranding, the price raised to $0.00001, which is a 100 percent rise. The highest value of Verge in 2016 was $0.000227 per coin. In 2017, the price started growing slowly, and at the end of the year, it soared together with the other cryptocurrencies. It reached the height that hasn't been repeated since then.
In November 2017, Verge coin prediction was as follows: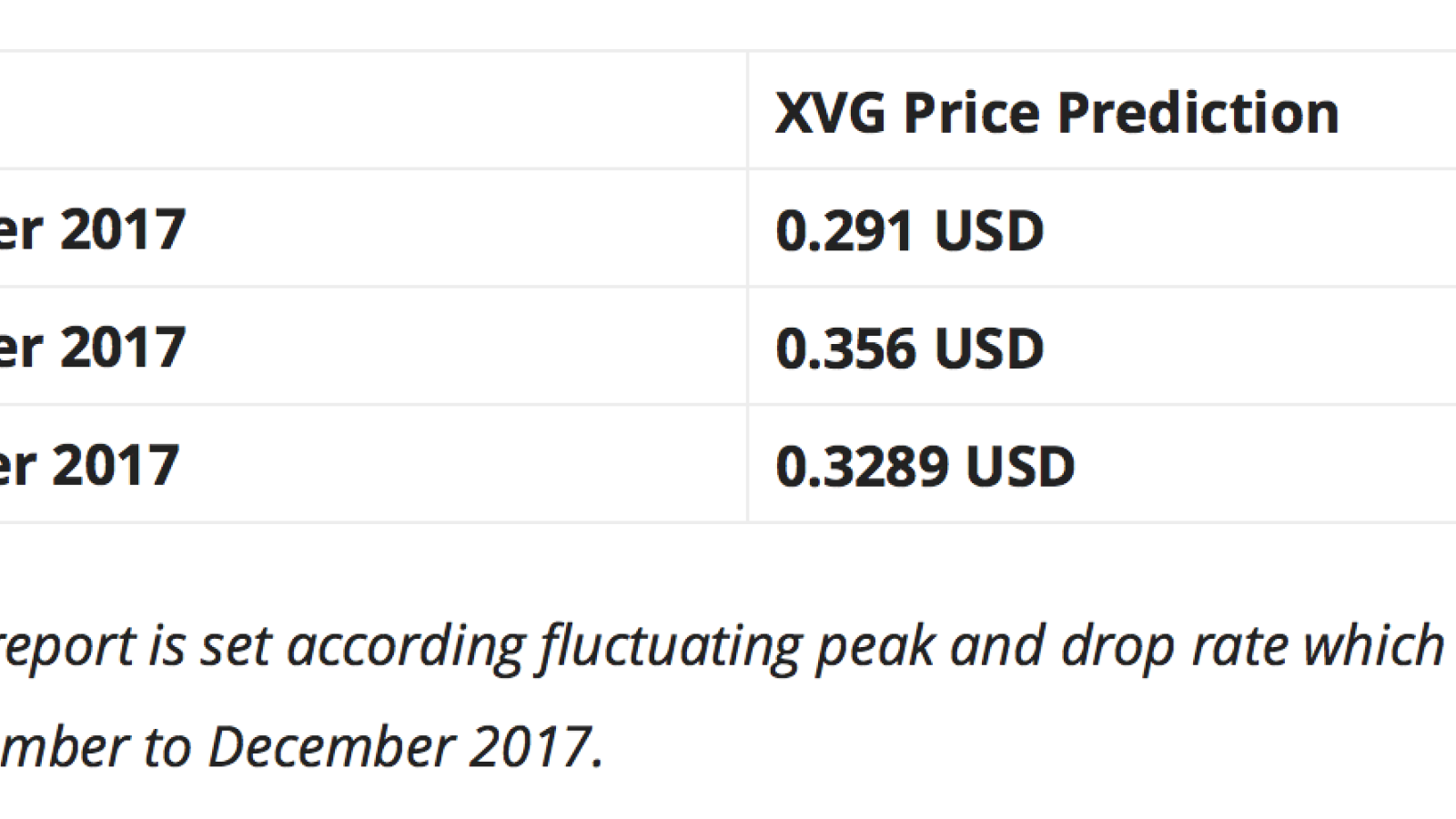 In three weeks of December, the cost of Verge sprang from $0.005 up to $0.14, which was an increase of 2,700 percent! However, in a week, it dropped down to $0.09. Apparently, Verge coin price predictions were too optimistic back then, but what happened truly amazed the investors.
Verge prediction 2018
Although Verge experienced a severe drop since January 2018, some investors are sure that it may rise by 100 percent and higher by the end of this year. So, what's Verge price prediction 2018? According to market analysts, XVG is in the 'bullish' zone, which means investors believe in its potential, and their contribution makes the coin grow in price.
A good example is a tweet posted in March 2018. Verge claimed they would establish a "Mystery Partnership," which actually was postponed, but made Verge rise quickly and even reach $0.11.
Here are some other versions of Verge coin price prediction 2018:
According to Coin Switch, XVG may rise to $0.0736 by the end of 2018, and in five years, it may even hit the benchmark of $0.2069.

Walletinvestor Verge coin 2018 forecast is around $0.0442 (within a year). The five-year prediction is $0.165.
The last three months of 2018 promise to become interesting: Verge price can still grow considerably. First, Verge will establish a partnership with TokenPay (they will even release a debit to be funded with Verge). Secondly, Verge can become one of the first privacy coins to promote the smart contract technology. The team is tight-lipped about the creation of the proprietary Rootstock protocol, and if released successfully, it can trigger the XVG price considerably.
XVG price prediction 2019
According to megacryptoprice.com, Verge will rise to $0.169428 in a year, which will add 1,100 percent to the current value. Verge coin price prediction on WalletInvestor is less optimistic: while users expect it to rise to $0.02, Facebook is more optimistic with its forecast $0.07. The website claims XVG will grow to $0.039 in a year. Coinfan website shows that the price can grow from $0.029 to $0.12.
Verge coin future price in 2020
In 2020, we can witness a significant growth of Verge price: according to Coinfan, it can grow from $0.1 to $0.45. WalletInvestor shows that Verge price will be around $0.06 in 2020. TradingBeasts has the same numbers.
How much is Verge now?
With the market cap of $212 mln and a huge circulating supply of 15,172,086,051 coins, Verge sells for $0.01402. XVG is on the 41st place in the rating of world cryptocurrencies. It is present on different exchange platforms, so you can easily purchase some coins.
What may influence Verge cost?
Verge XVG price prediction will be defined by a whole range of factors. Let's check how its cost can be impacted:
| | |
| --- | --- |
| Factors that may drive its growth | Factors that may slow down its growth |
| Overall demand for private cryptocurrencies and XVG. | Competition. Verge is not the only private cryptocurrency. PIVX, Monero, Zcash, and other coins are its direct rivals. |
| Availability. Since Verge is present in many different exchange platforms, users have more chances to buy and sell it, which adds up to its value. | The potential for criminal activities. Since it's a private coin, it can be used in the criminal sphere, which can potentially damage its reputation and slow down adoption rate. |
| Regulation opportunity. Optimal regulation will help Verge to overcome legal and tax barriers. | Too large supply. Overall XVG supply is 16,555,000,000 XVG, which is too much. |
| Future implementations and developments. Users bet that the Rootstock project can significantly promote Verge. The team is also working on the Wrath Protocol which will hide all details from the transaction. | It's not fully developed. The technology at the foundation of Verge is still being developed, so it's not clear what the future of Verge will be. |
| Adoption and acceptance. Verge is on its way to implementation in real life, which only increases demand for it. For example, recent news about Verge adopted by PornHub has exploded the crypto community. | |
Taking all these factors into consideration, it's hard to give some precise forecasts: you never know which factors will play the key role.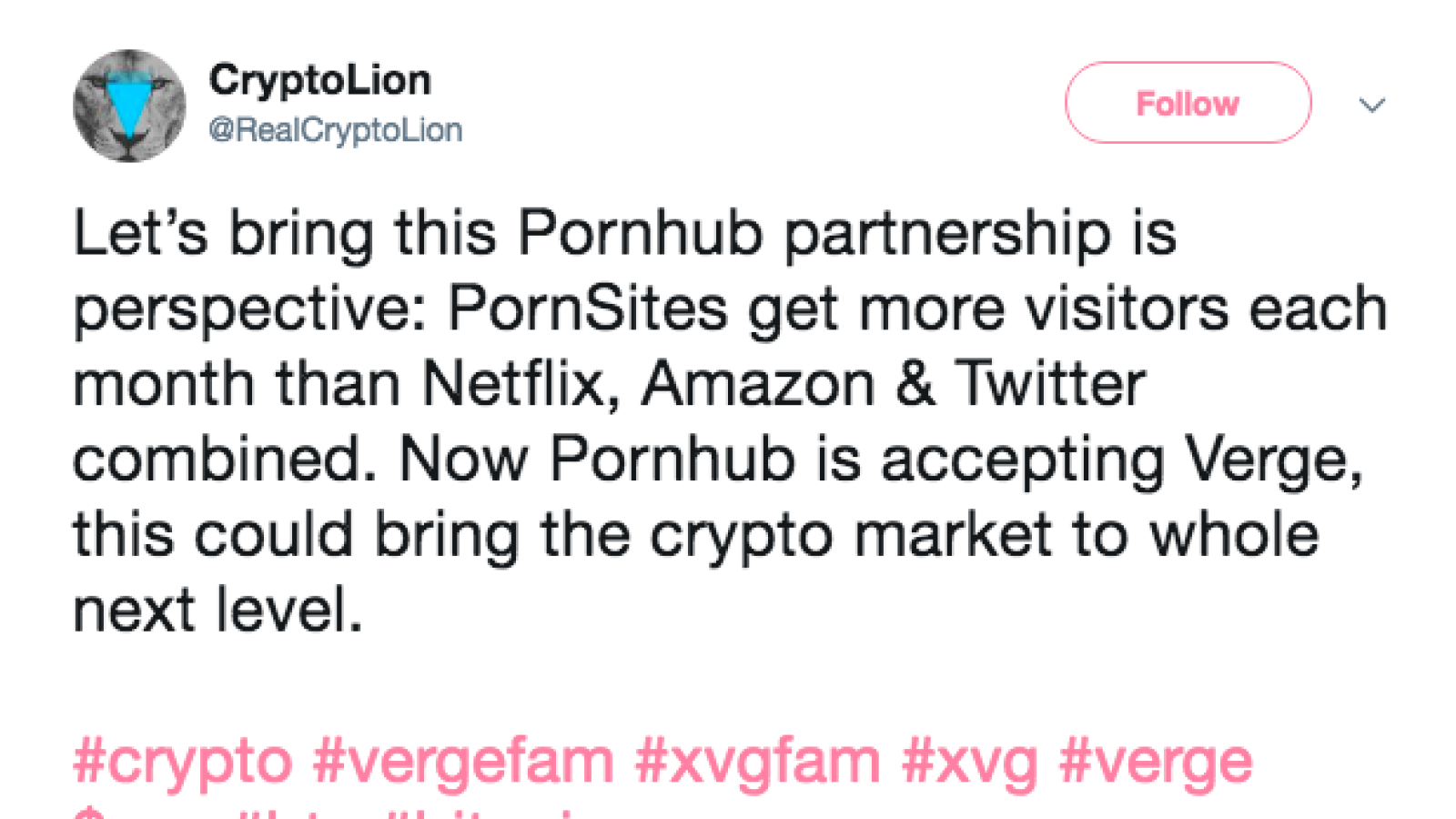 Bottom line
So, is Verge a worthy investment? Although it's hard to give any certain forecasts, this crypto coin promises to grow. Slowly but steadily. Therefore, if you're ready to wait two to three years to get revenue, invest right now. Verge is one of the crypto pioneers in the niche of private transactions, so should definitely retain its position.