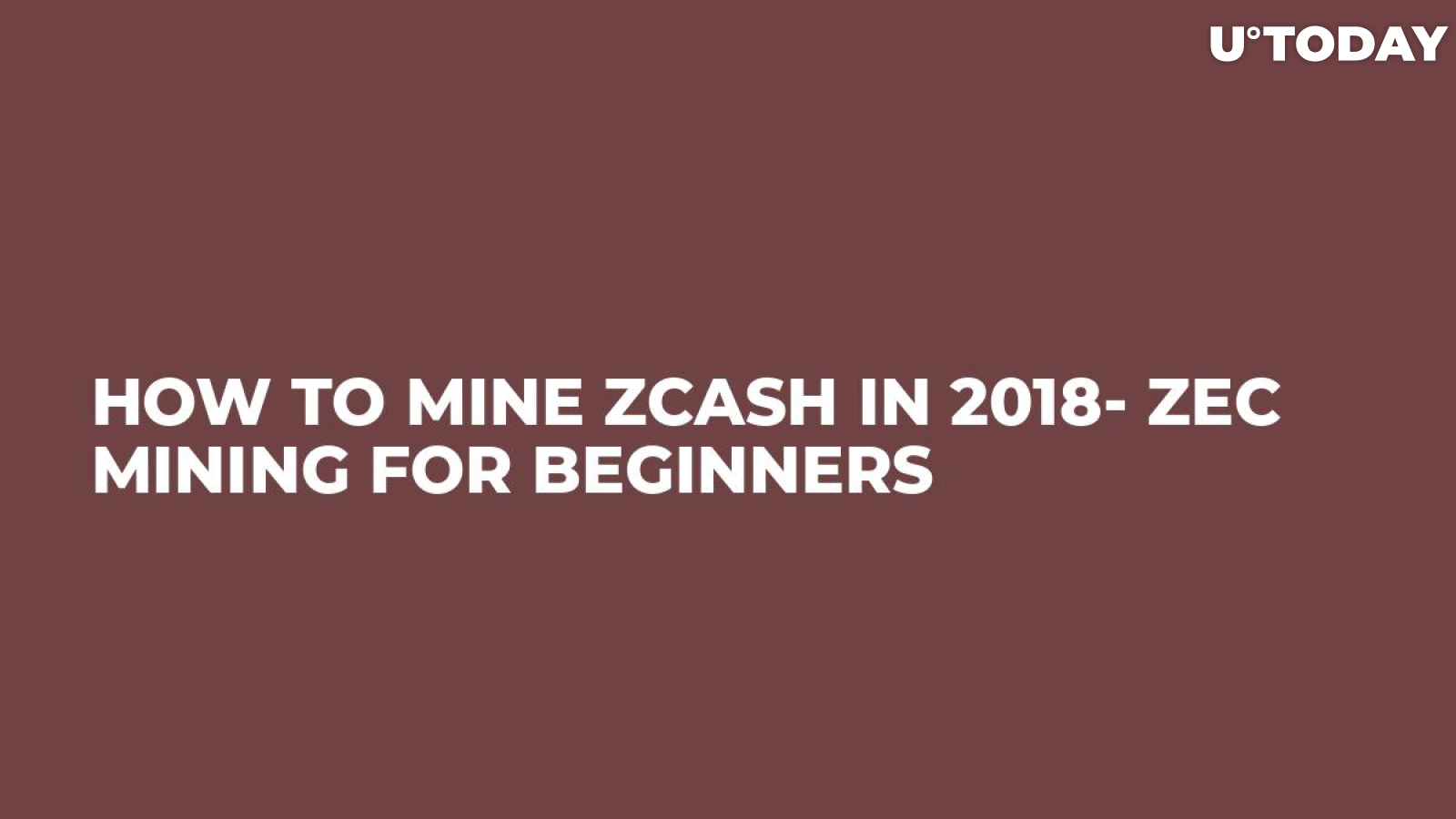 Cover image via U.Today
How to mine Zcash in the most efficient ways? Let's observe all possible ways to earn this cryptocurrency, how to assemble mining hardware, and which mining pools are better for this goal.
Today, mining seems to be an obsessional trend– more than 500 mln people are involved in the cryptocurrency industry, and this number is growing at a significant rate. Today, Bitcoin and Ethereum are impossible to mine even in pools– the creation of blocks requires an unbearably enormous amount of effort and time, and users have to face a stiff competition. Typically, the amount of investment in hardware and electricity exceeds the rewards. Therefore, it's time to tap into untouched markets, and one of the smartest decisions you can take is to mine Zcash.
Let's find out how Zcash mining works, and why this cryptocurrency is worth your attention.
What is Zcash?
Before we plow forward, you need to know some basic information about this cryptocurrency. Zcash originates from Bitcoin but differs by added anonymity. While transactions made in Bitcoin are totally transparent (you can see the addresses and their balance), Zcash does not reveal the balance of a wallet.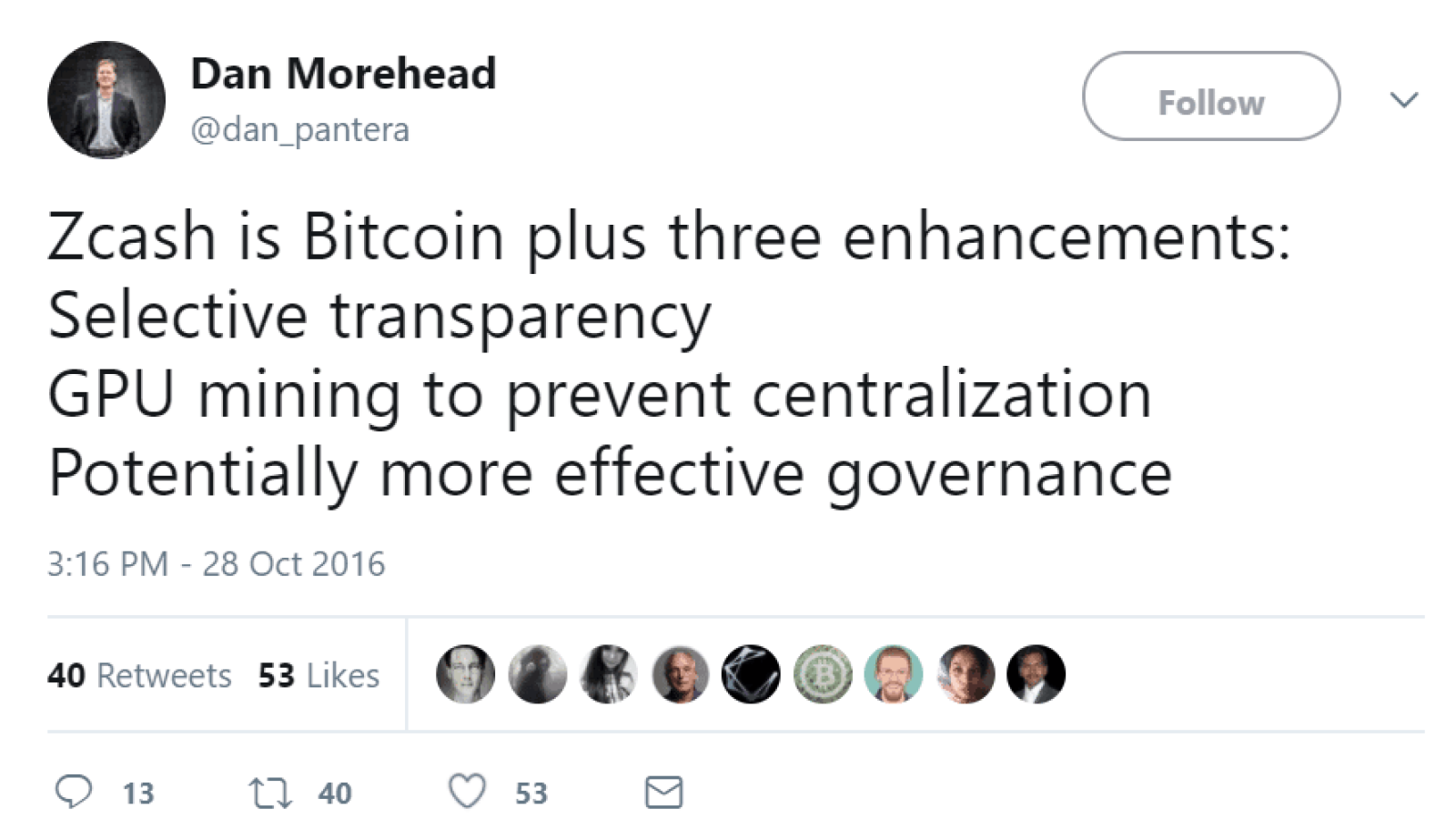 At the moment, Zcash is the 17th cryptocurrency in terms of market cap ($500 mln) and has a high daily turnover of $60 mln a day. Since the size and load of this coin are far from ETH and BTC chains, mining Zcash is still profitable. Generally, this is a promising and powerful currency with a lot of potentials.
Why Zcash?
Is Zcash worth mining? The answer is a resounding 'Yes!', and here's why:
Mining this coin you can cover the expenses of a GPU and all other mining hardware. This cryptocurrency still allows getting a decent reward for performing calculations.

Since Zcash can be easily traded for BTC, it may also help you to build up a well-established position in Bitcoin. Alternatively, you can quickly transform BTC into cash.

Although Zcash is highly volatile (this is why it's praised by crypto traders), it shows a stable growth.
Prepare for mining
If you think that ZEC mining doesn't require any efforts and investments, you're wrong. It does not work like charm: your success depends on the quality of hardware you use and software installed above. There's a wide scope of electronics you will need, including:
A personal computer with Windows or Linux OS.

GPU unit(s) for boosting the power of mining, OR

ASIC Miner– a special piece of hardware designed particularly for mining

A cooling system with fans

A frame for assembling a Z cash mining rig

Zcash wallet for mining (can be registered on https://z.cash/). Alternatively, you can register a wallet in some of popular crypto wallet services.
In order to find the most optimal GPU for mining ZEC, you will need to make a few calculations and check out which hardware variants are the most profitable. The card should have at least one GB of RAM for proper mining. We strongly recommend considering these models:
| | | | |
| --- | --- | --- | --- |
| | Radeon RX Vega series | Nvidia GTX 1070 | Nvidia GTX 1080 |
| Power consumption | 150-250 Watt | 150-225 Watt | 180-210 Watt |
| Hash rate | 30-45 Mh/s | 25-32 Mh/s | 510-620 H/s |
| VRAM | 8 Gb HBM2 | 8GB GDDR5 | 8GB GDDR5 |
Also, don't forget to check the price of units and keep in mind that you should add the electricity bill to your budget calculations.
In fact, if you want to get maximum of mining, you should consider getting an ASIC Miner. This is a small piece of hardware that can boost the efficiency of mining several times. Today, the most advanced miners use such devices. However, be prepared to pay from a few hundred to a few thousand bucks for such solution.
Now when the stage is set and you have assembled a mining rig, it's time to turn into a professional Zcash miner.
Consider a hardware wallet
If you don't trust virtual wallet systems, you can buy a hardware wallet, such as Trezor, Jaxx, or Ledger Nano S. In this case, you will mine ZEC right to the hardware wallet, and the assets will be properly protected by the private key that only owner knows. It's a smart investment in your financial security.
Is mining solo justified?
How to mine Zcash on your own? You will need to invest heavily in advanced hardware: a cell phone, laptop or an old video card will not bring you any profit. As soon as you buy all the necessary devices, you will need the drivers for them. You can get them on amd.com → Support & Drivers section. Enter your GPU details, and you will be offered suitable options: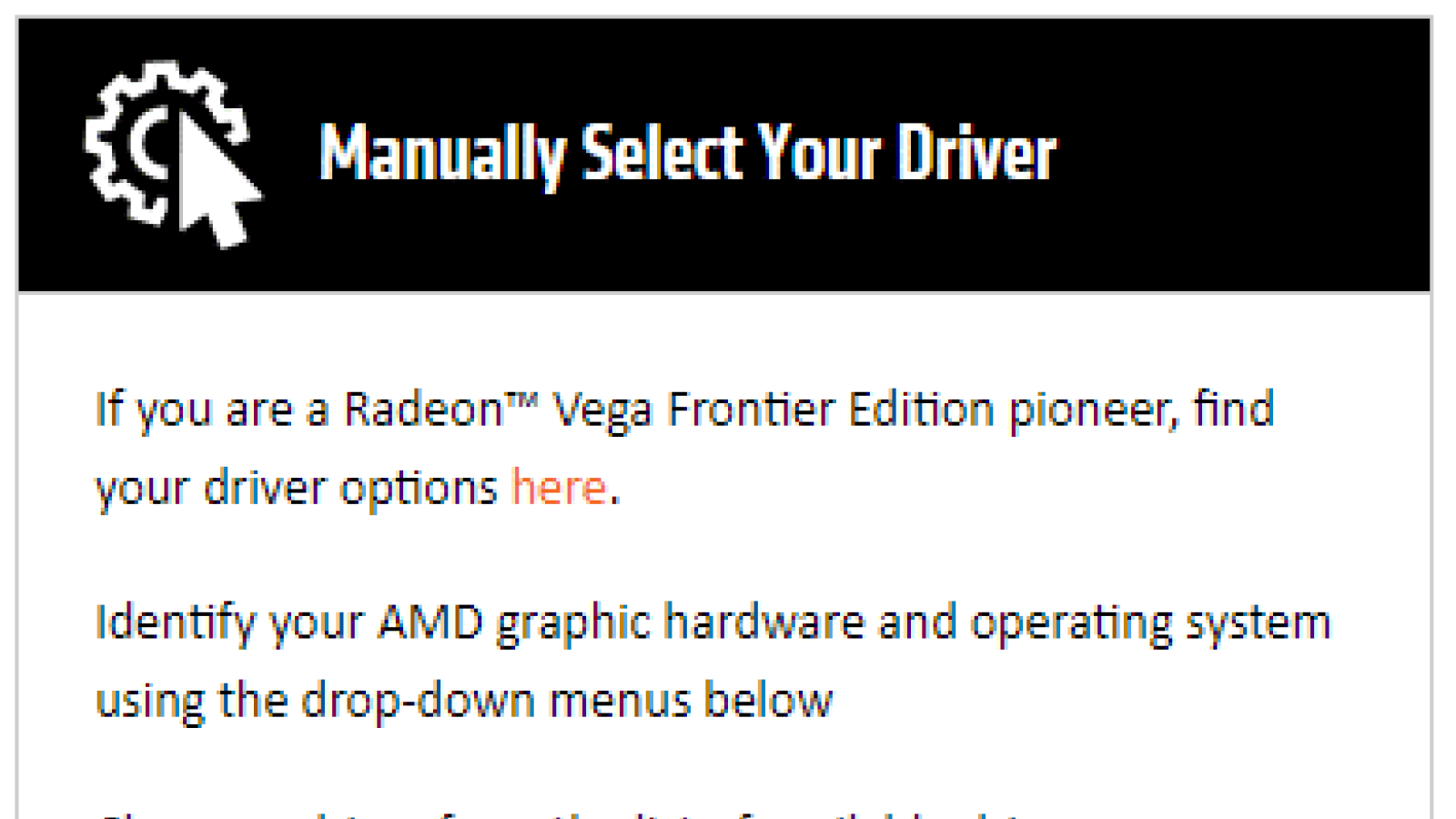 If you have a Nvidia GPU, you can obtain a driver from this website: https://www.geforce.com/drivers. Download the driver and install it on your PC as you would normally do, then reboot. As soon as you do it, your GPUs will be recognized. No warning marks should be displayed in the Device Manager.
Now you need to download and install mining software, such as EWBF Miner. Find its latest version and download the ZIP file. Extract it to your desktop to start work. Before you rush to mine Zcash, Windows settings should be properly adjusted, too. First, turn off the automatic Sleep Mode. Modify your system page file by setting 16 Gb. To boost the efficiency of Zcash mining Windows updates should be deactivated. If you have an antivirus program, add an exclusion for EWBF Miner not to be blocked.
Now you just need to open the program, specify your wallet address and launch the process. Remember that solo Zcash CPU mining isn't so much widespread – most often, it's just inefficient and doesn't bring profit. Therefore, you need a better alternative.
Zcash mining pool
Wonder how to mine ZEC more efficiently? Unite your forces with other miners. You can easily find a team of Z cash enthusiasts in some mining pool. In this case, all participants of the team contribute their computing resources, and the reward is distributed according to the volume of contribution. It's a pretty fair approach.
Choosing a mining pool can be quite challenging: you will need a platform that guarantees fair and timely payments as well as a reliable partnership with other miners. Prefer well-established large websites and read user reviews about them. The most recommendable mining pools are:
FlyPool,

NanoPool,

MiningPoolHub,

SuprNova.
The biggest mining pools are similar in their features. They offer anonymous mining, PPLNS payment systems, and servers located in major geographical regions. Most of them charge 1% fee. While MiningPoolHub has the most agreeable fee, Nanopool is superior in terms of geographical server coverage.
There are some other interesting mining pools. 2Miners, for example, offers a solo mining option. It also provides monitoring bots and notifications for better performance, and its servers feature DDoS protection.
Cloud mining
Not ready to make huge investments in hardware and software? Then you should consider cloud mining. In this case, you lease the mining facilities from a cloud provider and pay some certain fee from your rewards. Please note that rewards can be pretty high, so it's better to sign a long-term contract: large service providers usually offer a lower fee, if you order their servers for at least 6-24 months.
For cloud mining, consider such websites as NiceHash and Best Cloud Mining. There are many services available, and you should always pay attention to their fees, contract duration, and warranties, as well as customer reviews.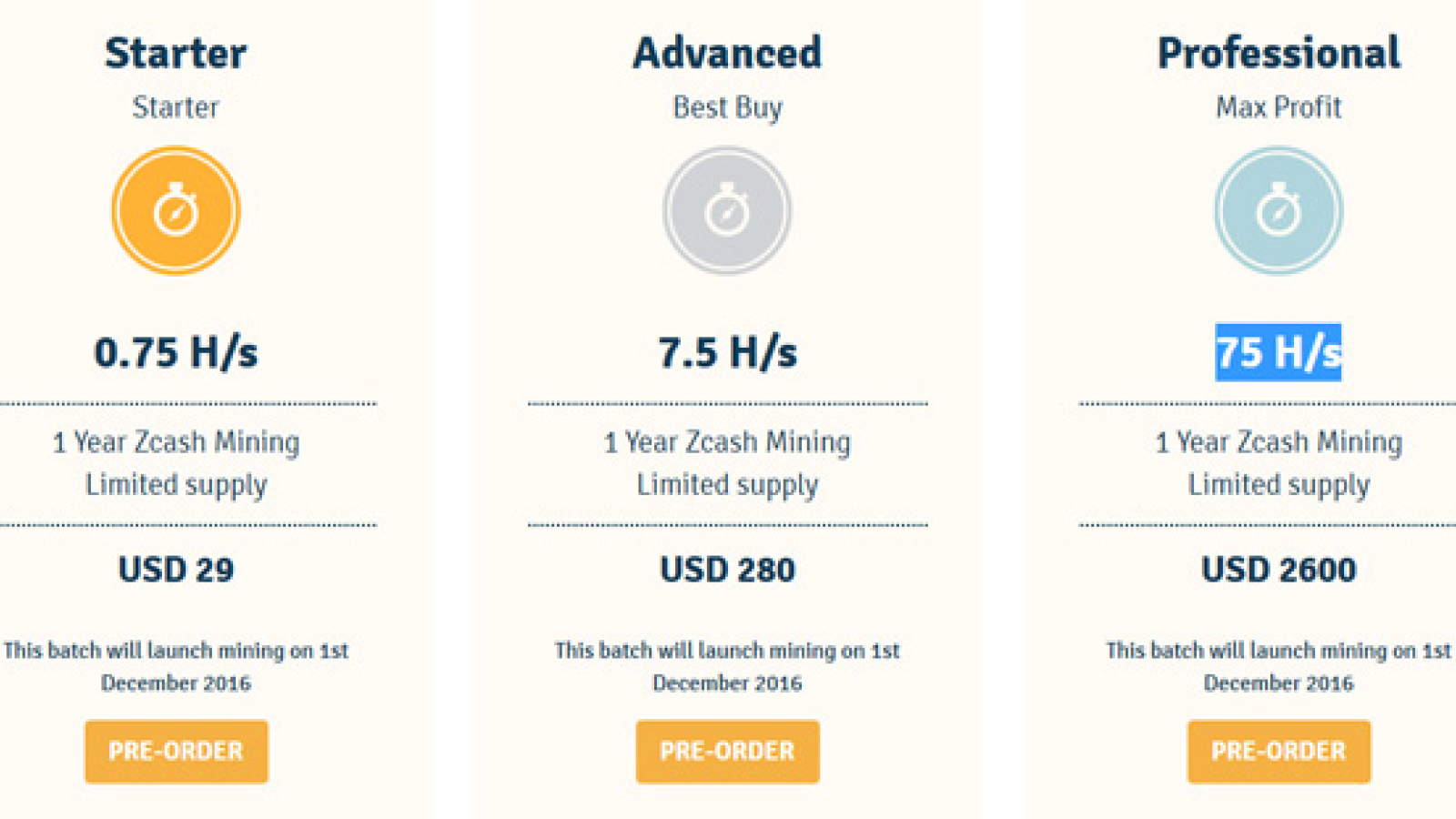 Bottom line
To start Zcash mine process, you need to make investments– it's not such an easy path as it seems. If you want to make real money, prepare to buy costly GPU or an ASIC Miner that is 100,000 times more powerful than a CPU! Besides, it's always better to mine in groups, so don't hesitate to join miner teams in different mining pools– it can be a useful experience.
We hope this Zcash mining guide was helpful for you. Now you know what to start with, and which mistakes to avoid. Go ahead, and try your luck as a ZEC miner.