How many Ripple coins can we buy?
XRP - Ripple's token, was issued in some kind of similar way like companies issue stocks. It isn't mined like other digital coins: Ethereum, Bitcoin and Litecoin. The company picked some number (100 billion) and many XRP coins were issued as a result.
Ripple own 61 billion of this 100. To win the investors' trust, Ripple has blocked 55 billion of them via 55 smart contracts (1 billion is held by 1 contract). Every month as date of expiration comes, the corresponding amount releases.
The company spends about 300 million XRP per month to cover operating expenses. Such operational transparency should convince skeptics that Ripple does not plan to disappear, selling its stocks and thus destroying the XRP price.
How to Buy Ripple
One can't still buy Ripple via credit card in the USA – no direct way exists.
Coinbase
Wherever you are located you need to purchase Ethereum or Bitcoins first and then convert them to the Ripple.
The easiest way for USA residents is Coinbase – use credit card with USD.
Having got ETH or BTC, you can also use Binance for converting them to Ripple. It will take you about 10 minutes. Due to its good volume, it is considered to be best place for Ripple to be exchanged.
If you are from Canada, USA or European countries as well as from Australia or Singapore – you can use Coinbase easily.
Kindly get acquainted with Coinbase guide.
BitPanda
This resource features brokerage service based in Austria. From most European countries one can purchase Ripple on BitPanda via credit cards. See our review of this service. CoinMama
Kindly read our review of CoinMama. The portal eases the purchasing of Ethereum or Bitcoins via credit card. You can do it almost from any point of the world.
As you get ETH or BTC, you can convert them to XRP - Binance will help you.
Buy Ripple with Bank Account
For USA residents: if you use your bank account:
Come back to Coinbase or similar one for buying BTC or ETH.
Visit Binance to convert the received Ethereum or Bitcoins into XRPs.
For Europeans – you'd better use BitPanda. In case of your location in any other country, visit our home page in order to find a Bitcoin exchange suitable for your country with bank transfer support. After you purchased Bitcoins convert them to Ripple. It will take you less than ten minutes. Getting a Ripple Wallet
You should never store your XRP on an exchange – it is the way for your values to be stolen. Take control under withdrawal - your XRP needs to be got out to any secure offline wallet for example Ledger Nano S or similar. Kindly read our Ripple wallets' guide. Buy Ripple with PayPal
Unfortunately there is no direct way to purchase buy Ripple with PayPal – you will be to buy Bitcoins first using PayPal and proceed converting them to XRP (Binance will help).
Buy XRP with Cash
There is also no way for direct buying XRP with cash. Less than 1% cryptocurrency ATMs support Ripple.
The algorithm is the same - buy BTC with cash and then convert them to XRP via Binance or some service like this. Buy Ripple with Bitcoin or Etheteum
If you need to exchange BTC or ETH for Ripple – go to Binance, this is the simplest way. Buy XRP with Skrill
Via BitPanda all those living in Europe can buy Bitcoins or Ethereum with Skrill. And after that they are to visit Binance to make exchange of the received digital coins into Ripple. Buy Ripple (XRP)
The Ripple creators aimed to create the "Machine" providing fast transfers of great money sums all over the world. Being claimed as great platform, Ripple focused on cooperating with banks and as a result their immediate global payments became more easy and effective. It is not too late to join us as the current Ripple price of 0.5$ allows it to be purchased for almost every of you. The price can change immediately - its recent level achieved 3.00$. The next big move is oncoming! How to Buy Ripple
You can buy XRPs only with BTC OR ETH - no more currency is suitable for it (we mean US dollars or Euros and others). You are to visit only cryptocurrency exchange to get some XRPs.
In case you don't have any idea how to start the process of converting fiat currency (dollars/euros/yen/etc.) to BTC or Ethereum, follow our guide - there will be explained how to buy Bitcoins or Ethereum. After that you are welcomed here to proceed.
In case you are skilled crypto expert, skip to next page of our tutorial to learn process in detail.
Here are the best addresses for buying Ripple:
Changelly
Binance
Bittrex
Bitstamp
Kraken
How to Buy Ripple on Changelly
This service also allows you to buy Ripple with Bitcoin or Ethereum. It is not actually possible to store your values here - get a Ripple wallet. The best secure option will be Ledger Nano S (kindly see review), nevertheless Binance exchange wallet with 20 Ripple will be rather suitable.
The system requirement is to store 20 or more Ripple in your each Ripple address: it is a preventive measure against huge amounts of unused addresses. You will be ok sending 20 or more Ripple within first transaction to your wallet.
The next step is to go to site and make a pick of input currency that you will send to address for Ripple provided by Changelly. This resource allows choosing any coin for this. Our recommendations still remain the same: use Bitcoin or Ethereum for Ripple purchase. For output you can use Ripple.
You will face with 2 fields:
XRP Address: (Your Ripple Address)
Destination Tag (Optional): (a tag for notes about the transaction)
The Next step of processing: send Bitcoin or other input currency to the deposit address. As soon as you launch it – the funds are sent to specified address.
How to buy Ripple on Binance
Binance favorably differs from other exchanges with incredibly low fees of 0.05%. It starts working since 2017 and gained the great popularity among "cryptocommunity". It also features serious great security system that adds "points" to Binance in the fight for the customers' hearts. Algorithm
What you need for start is to sign up on Binance for make your exchange. The system maximally eased this process; it doesn't need any verification, it is fast and available for all users of the world.
Already signed up? The next step is visiting the navigation bar. Every cryptocurrency offers deposit addresses. Move your mouse over funds and click Deposits.
Depending on what currency you will use for buying Ripple (BTC or ETH) – you should locate that very currencies deposit address.
As you locate your addresses, copy them for the next step, where will be explained how to make a transaction in cryptocurrency.
If you need to send ETH or Bitcoin from Coinbase, go to the accounts tab and after that click "send".
When your cryptocurrency reaches Binance, choose the corresponding trading pair of the sent currency. For example in case of sending Bitcoin, go to the BTC/XRP trading pair.
As you open this page, you will see a screen like this. For purchasing Ripple enter an order in middle of the bottom. Click the "Market" tab - here you can see current rate of Ripple and buy it.
If prompted price doesn't suit you, you can use a limit order. How many coins do you want to buy? Take the needed amount (you can choose 100% of your balance). You can also take advice about Ripple price - the chart or the order book is highlighted in red. When you have set the order's conditions, click Buy Ripple and it will be filled – you need to wait a bit!
Once your order is filled, you get the ability to put Ripple to a secure wallet. Get mouse over funds and click "withdrawals".
Type a Ripple address to send your coins. Before complete the first transaction to a new address, check if it contains at least 20 Ripple. We consider the Ledger Nano S to be one of the most secure wallets, despite this you can use another one – see our Ripple wallets' review. How to buy XRP on Bitstamp
Take your pick of trading pairs provided by this service:
If you'd like to purchase Ripple on Bitstamp, first of all you are to create and authenticate the Bitstamp account.
The front page of account contains the link 'Deposit', follow it and deposit the funds. After the funds appear at your account – go ahead and buy Ripple! How to buy XRP on Kraken
This is good choice of cryptocurrency exchange with high reputation for purchasing Ripple. Create the account first, confirm it, log in and make the funds' deposit. This can be completed by following the deposit link, and further entering all needed information (card number, payment method and so on).
The main feature of service – here you can't buy Ripple directly; first you need to buy XBT. Set the order to buy XBT, and skip to XRP/XBT pairing. You should enter an order at the current rate and be patient until it is filled. After deal is completed you become the owner of the Ripple! The reasons to choose Ripple
Actually when you buy Ripple tokens you make a great investment to the future. This train really has successful destination – that is not our guess, but the opinion of global financial institutions. As it has a great potential of investment' returns, especially if it continues integration to banking sector. It has got unquestionable pros:
Speedy processing, transactions are held in four seconds.
You can purchase ordinary items with Ripple (when you are sure that it will be accepted by both trader and user)
Ripple is highly scalable due to supporting of thousand transactions per second.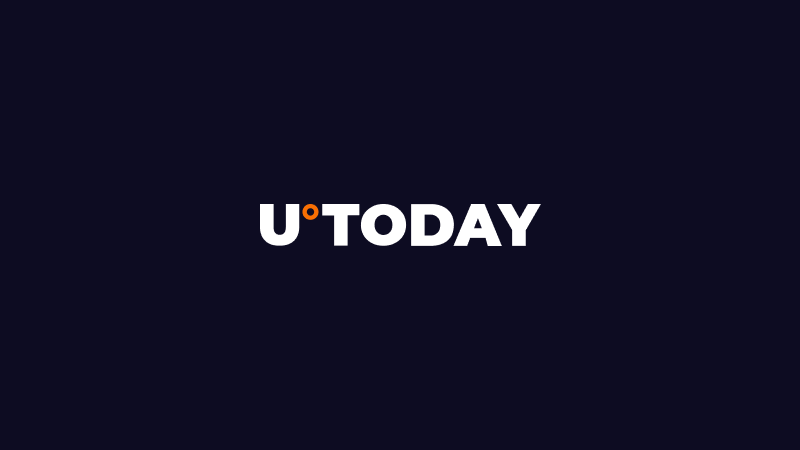 How to purchase Ripple tokens?
Due to state of the art technology of Ripple platform, many successful achievements within its functionality became truth. This caused Ripple to increase 3800% in value for less than a year. It sounds really fantastic and no wonder that many experts predict Ripple a brilliant serious future.
Ripple can be purchased on plenty of exchanges like other popular cryptocurrencies. In comparison with purchasing process of other major cryptocurrencies, we are glad to share with you some ways to purchase XRP token via those exchanges.