The Solar Network token, SXP, has become the most profitable asset in the past seven days among the top 100 cryptocurrencies by market capitalization. During this period, the price of SXP rose more than 200% and reached its highest value since May 2022.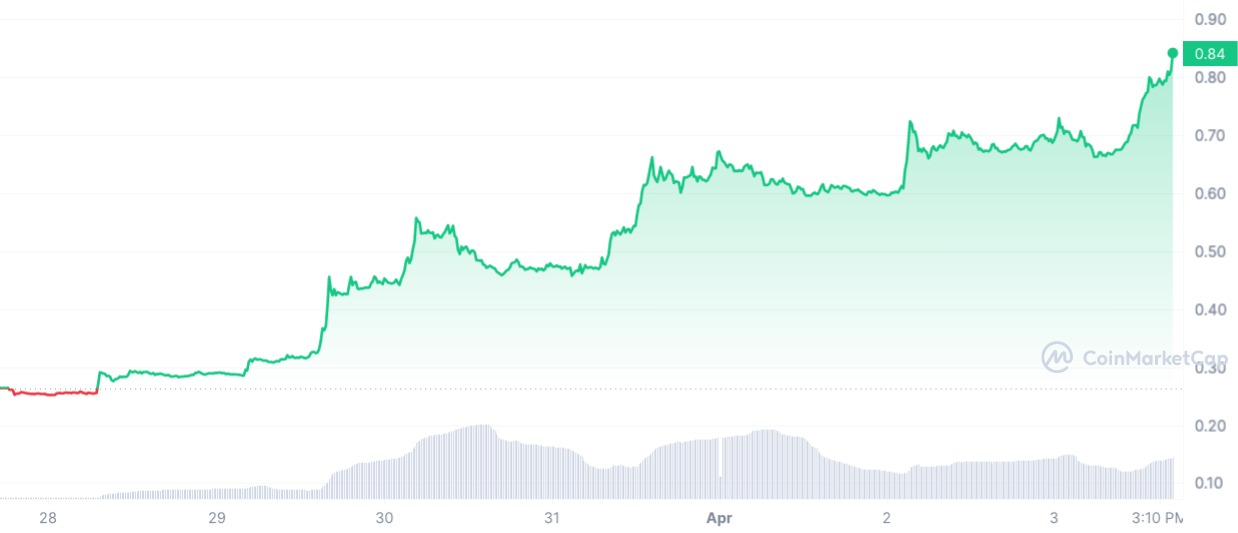 More interestingly, the sharp rise in the token's price was accompanied by an explosive increase in volumes on key crypto exchanges in South Korea. The pattern is similar to that seen with XRP earlier in late March.
According to CoinMarketCap, SXP came out on top in terms of trading volume on Upbit, accounting for 21.4% of total turnover of $1.88 billion right now. In the previous week, Korean investors traded 1.3 billion SXP tokens on the exchange. For reference, Solar token is already valued at KRW 1,000, with a starting point of KRW 358.
XRP, on the other hand, has lost some ground in the Korean crypto space. A noticeable drop in trading volumes came after the XRP price peaked locally at KRW 768, or $0.585 per token.
The token is now trading at just 11% of total turnover on Upbit, which is three times less than just over a week earlier. Meanwhile, on Korea's second largest exchange, Bithumb, XRP continues to hold 27.24% of total trading volume, as much as Bitcoin (BTC), Ethereum (ETH) and Solar (SXP) combined.