According to Whale Alert, less than an hour ago, 20 million XRP worth the equivalent of $11.4 million were withdrawn from South Korea's leading crypto exchange, Upbit. The funds were transferred to an unknown wallet, which then redirected 19 million XRP to other addresses, while sending 4 million back to Upbit.
Korean crypto investors are max bidding XRP
The move of a large amount of XRP came together with an increase in the cryptocurrency's price and trading volume against KRW on the Korean exchange. Thus, XRP broke through the 768 KRW per token mark today, posting a 27.4% increase in just the past three days.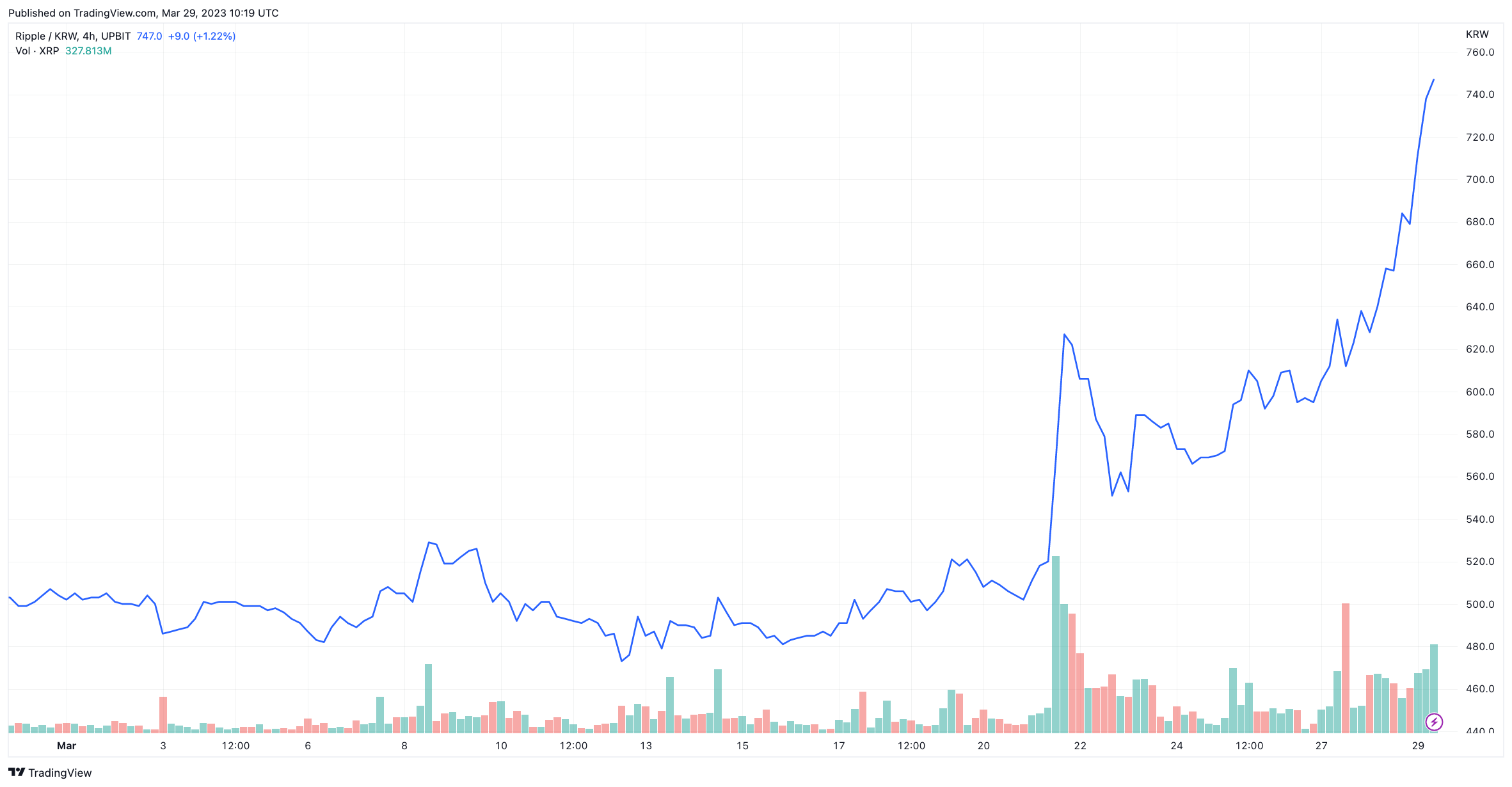 Meanwhile, in terms of trading volume on Upbit, XRP continues to hold the top spot, with a 35% share of the $1.93 billion total. That being so, XRP's total turnover on Korea's largest crypto exchange already stands at $674.77 million, nearly four times that of Bitcoin (BTC).
If we look at XRP trading on all known cryptocurrency exchanges, the combined volume will be $4 billion, according to CoinMarketCap. To demonstrate the magnitude of the hype surrounding XRP now, 24 hours ago that figure was 33% lower.
The exact reasons for this interest in XRP on the part of investors, particularly Korean, are difficult to pinpoint. It is possible that in the near future the crypto space will receive specific news on XRP, or the SEC's lawsuit against Ripple.