XRP's dominance on South Korea's major crypto exchanges has changed noticeably after the price reached a multi-month peak against KRW earlier in the week, shows data from CoinMarketCap. That happened on Wednesday, March 29, when the price per XRP on Korean exchanges reached 768 KRW. Since then, the token has fallen 8% and at one point even touched a price level of KRW 690 per XRP.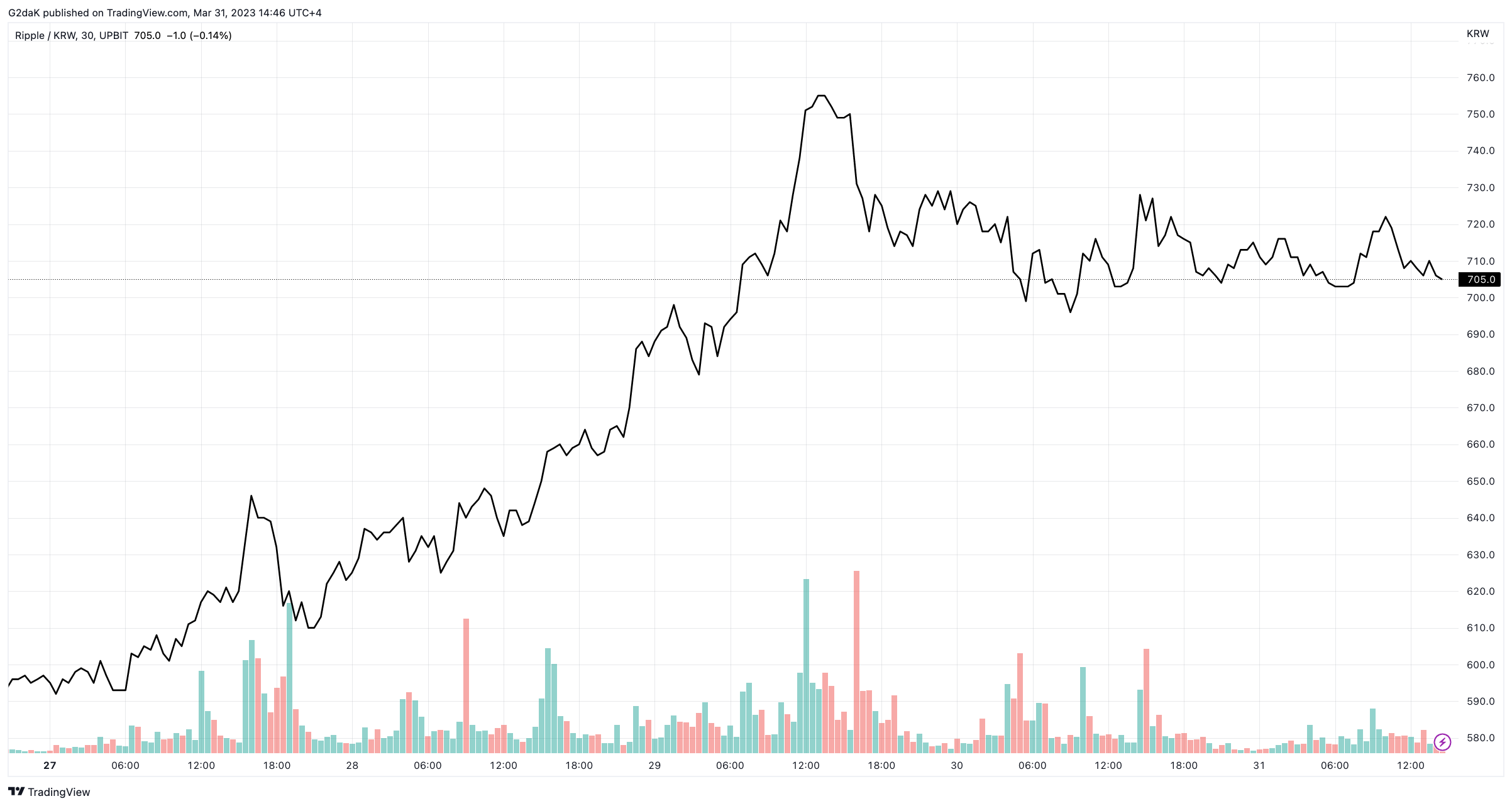 Thus, XRP is now only the third largest digital asset by trading volume on Upbit, Korea's largest centralized exchange with total turnover of more than $2.36 billion. According to the latest data, XRP accounts for only $357.4 million of that figure, but a few days earlier, it was $674.77 million. That said, while trading volume on Upbit has increased by $426 million in recent days according to CoinMarketCap, XRP's trading volume is still down about 21.5%.
On smaller exchanges, however, the situation is different, and XRP's dominance continues here. On Bithumb, for example, the token still controls 29% of all trading turnover, equivalent to about $98.3 million. At Coinone, the percentage of XRP dominance is even higher at 34.7%, but of a total turnover of $73.12 million. On Korbit, a popular local Korean exchange, XRP has a chunk of 27.1% of all trading volume but is nevertheless second to Bitcoin (BTC), which is in first place.
As can be seen, XRP's dominance on Korean exchanges is at a turning point, with trading volumes on the largest exchange already halved, but it continues to hold on to smaller ones.