In a mere fortnight since its emergence, the Friend Tech social platform has sent ripples across the сrypto space, reminiscent only of PEPE's April craze. Operating on Coinbase's Base, this innovative platform, integrating social interaction and monetization, has swiftly become the talk of the crypto town. And the numbers speak for themselves.
Launched on Aug. 10, the platform has already witnessed an influx of staggering proportions – an impressive $63 million worth of Ethereum (ETH) has flowed into Friend Tech, equivalent to nearly 37,000 ETH by current token valuation, as confirmed by data on Dune. Adding to the impressive figures, Friend Tech has notched a substantial commission tally of $3.16 million in just a 12-day span from its debut.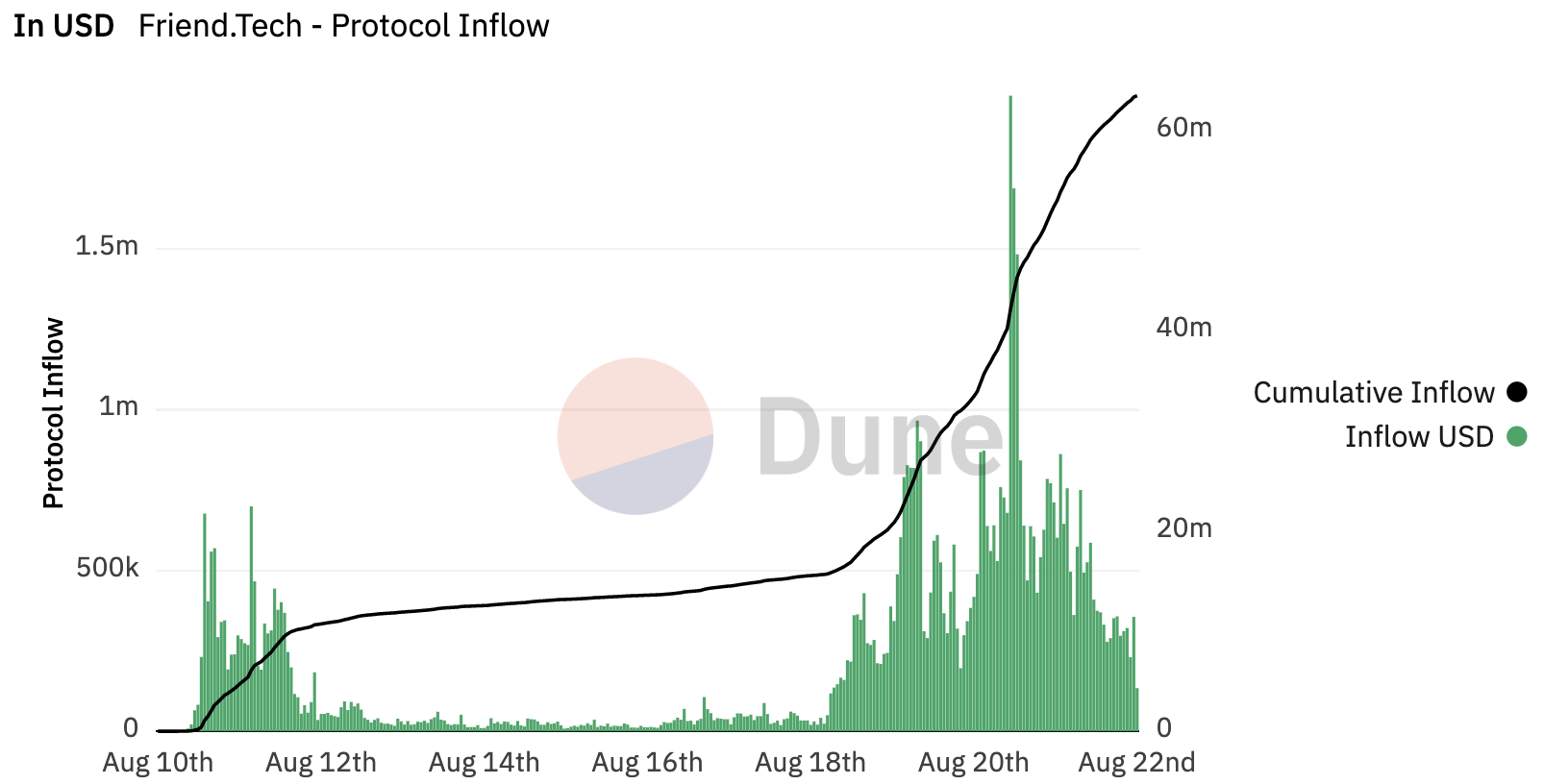 Per insights from U.Today, Friend Tech orchestrates a novel concept centered on securing "shares," or "keys," on users' profiles, affording the privileged ability to engage in private chats. Notably, the platform has gripped the attention of crypto influencers, wielders of substantial clout within the sector. Essentially you are buying an equity stake in a person, and in return you get to interact with them and receive some exclusive content.
The magnetic allure of renowned crypto figures, now integrated into Friend Tech, has spurred an unprecedented surge in demand for "shares," catapulting the platform's prominence. The platform's ascent is unstoppable, as evidenced by the stark contrast between buyers and sellers – an impressive 2.5-fold difference, with 93,000 buyers overshadowing 36,700 sellers.