Musician and cryptocurrency enthusiast Sean Ono Lennon has recently thrown his hat into the ring of the hottest trend in the digital world, Friend Tech. The decentralized social platform has been causing ripples in the crypto community since its launch on Aug. 10. With its unique approach to social interaction, it has attracted the attention of not just crypto influencers, but now also a celebrity.
Been chatting to keyholders in @friendtech and it's already fun. Can't imagine what it will be like if the app actually expands what it can do to be more like Twitter/X subs.

— Seán Ono Lennon (@seanonolennon) August 22, 2023
Lennon, known for his love of cryptocurrencies and his active involvement in the new digital economy, took to his Twitter account to share his excitement about joining Friend Tech.
What is Friend Tech?
Friend Tech, built on the Base network, operates on a unique premise centered on purchasing shares, or "keys," of specific users, thereby granting access to engage in chats with them. The platform has garnered significant attention, particularly among crypto influencers who hold substantial influence in the industry. The allure of alpha X/Twitter accounts, now represented on Friend Tech, has led to a surge in demand for shares, boosting the platform's popularity.
In general, the platform's approach can be likened to a social network with elements reminiscent of a Ponzi scheme, where the more the buyers, the more the price of the share.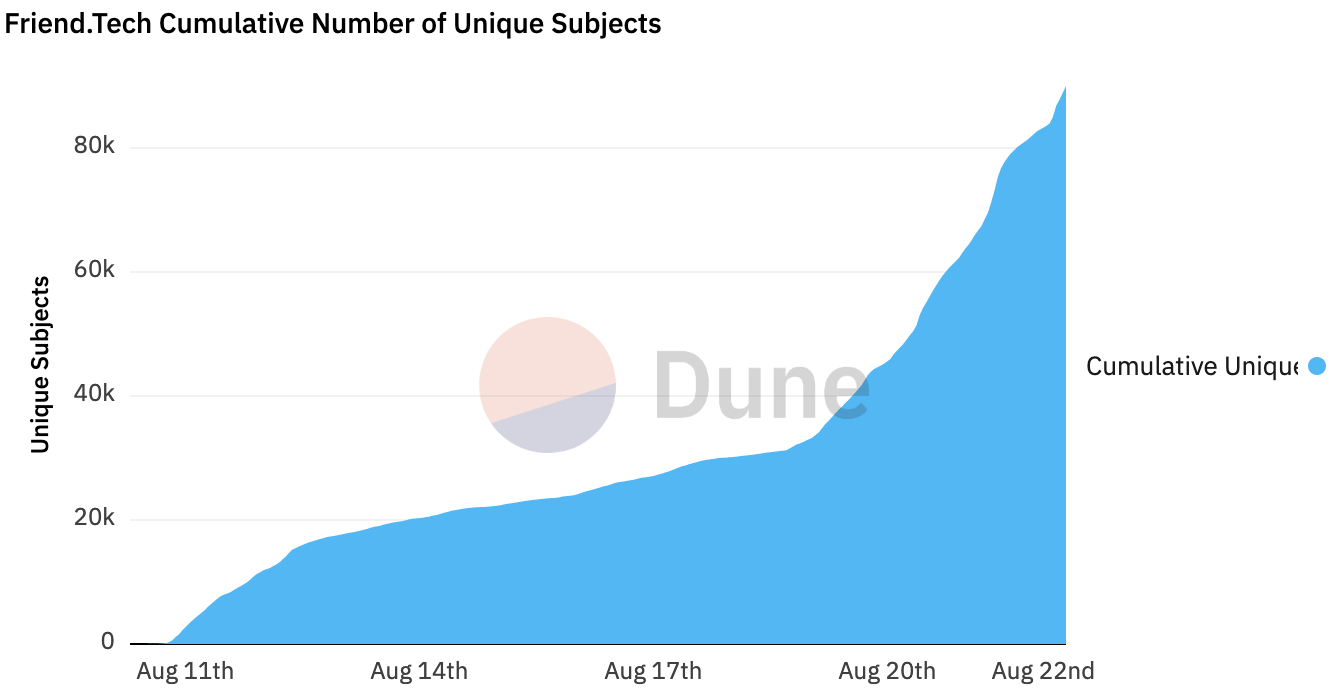 Since its inception, Friend Tech has garnered significant attention, amassing a remarkable 90,000 unique accounts within a short span of time. Lennon's entry into Friend Tech adds a touch of celebrity allure to an already buzzing space.