There have been many shoutouts to the Fantom (FTM) protocol on Crypto Twitter this week. Whether or not this signals grand appreciation of the network, the upside effect is being felt in its price action at the moment. FTX is changing hands at $0.519, up by 5.66% over the past 24 hours in a sustained move this week.
In a crypto market with obvious highs and lows this week, Fantom has maintained a somewhat bold resilience that has earned it more than 13% growth in the trailing seven-day period.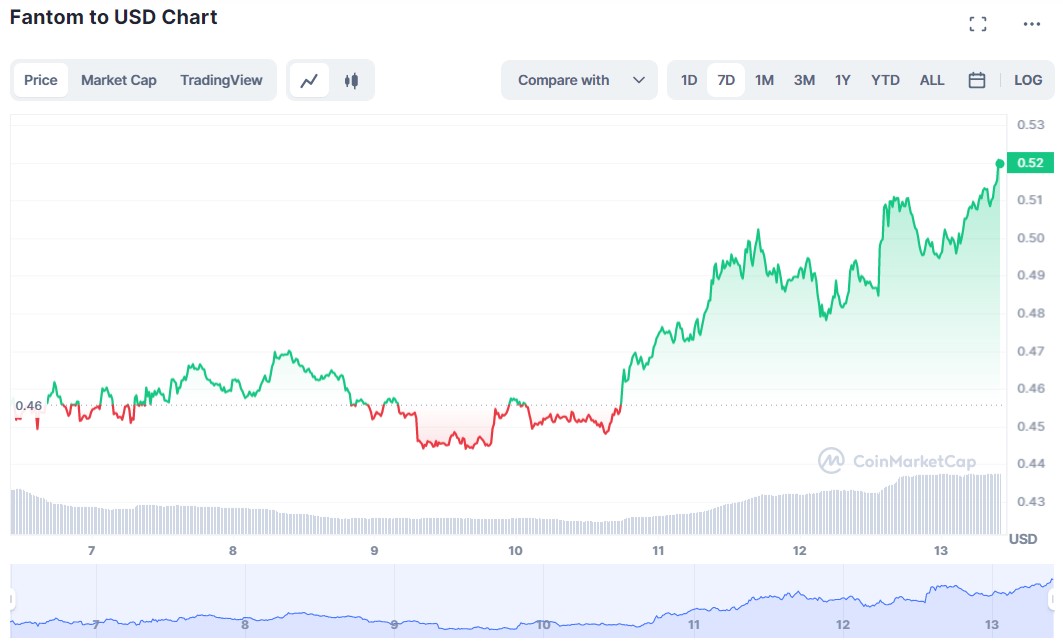 A deep look into the current activities of the Fantom ecosystem shows the protocol has been charting an impressive growth curve with respect to its core offerings. According to a chart published by Wiggle Insights earlier this week, Fantom ranked high and ahead of other protocols, including Optimism (OP), Internet Computer (ICP) and Arbitrum (ARB), among others, for its revenue-generating milestone.
Besides being just a very profitable protocol, Fantom is also innovative and is lowering the barriers to entry for validators through a new governance vote that seeks to limit the requirements needed to be onboarded as a validator.
Fantom and its push for recognition
Fantom is not your typical blockchain protocol, like Ethereum (ETH), Cardano (ADA) and Solana (SOL). The protocol was built as a Directed Acyclic Graph (DAG), which has been touted as a more efficient Distributed Ledger Technology (DLT) compared to blockchains.
Despite its technological prowess, Fantom, until now, has lagged behind most of its core rivals in all metrics. But at the moment, the protocol is innovating in many ways to attract a whole new crop of builders into its ecosystem.
With the new momentum it picked up this year, Fantom is looking to build on its more than 162% growth in the year-to-date period.