Spain's second-largest bank BBVA recently used Ethereum's blockchain to send a $150 million loan to Red Electrica, the company that operates Spain's electricity grid. This was a syndicated loan, shared between BBVA, Japan's MUFG, and France's BNP Paribas.
The information was timestamped, and the signed contract was then recorded on Ethereum's blockchain. According to BBVA, the whole loaning process took a couple of days, but using the old methods, it would take about two weeks.
Charts at a Glance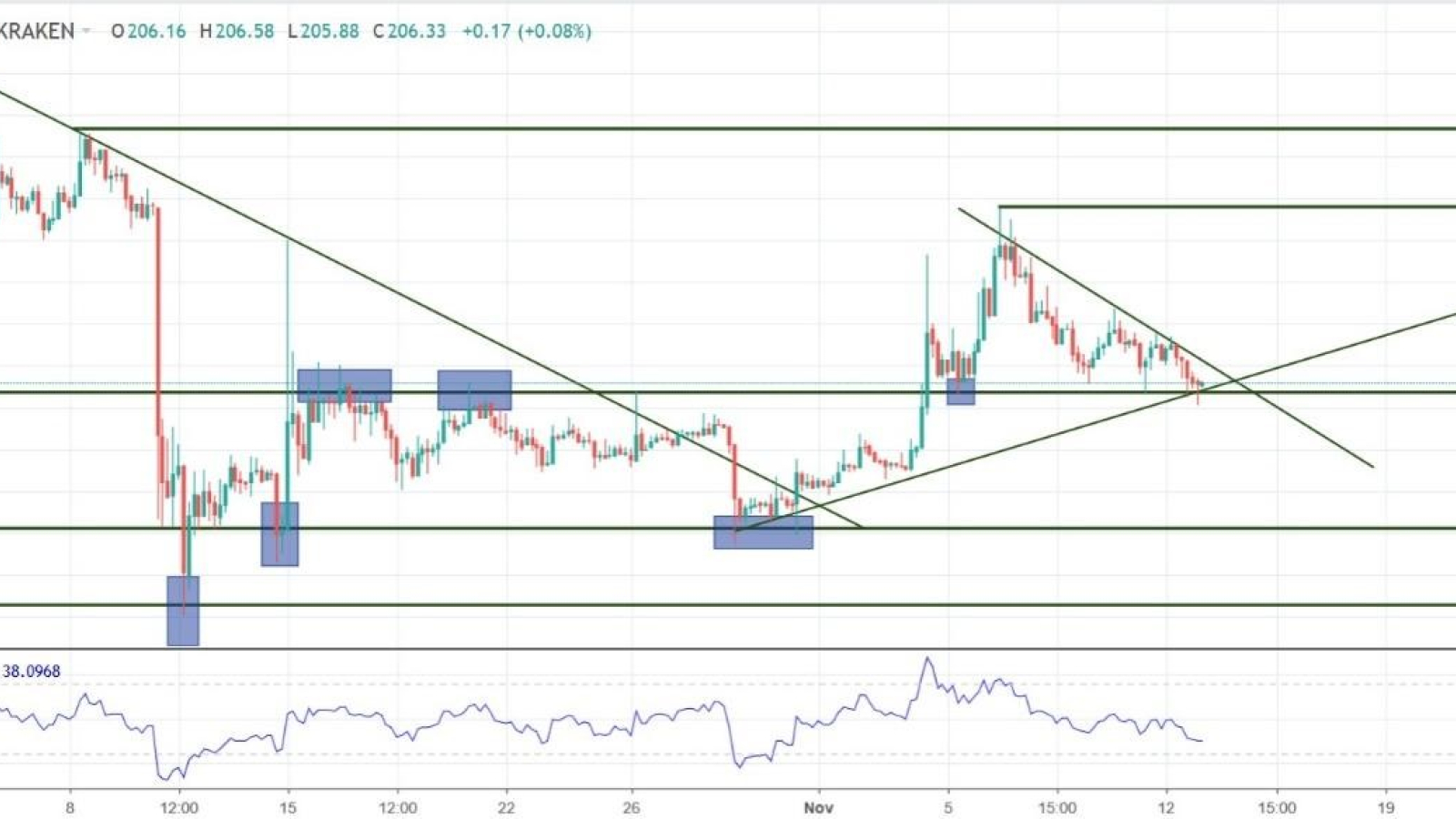 ETH/USD seems largely unfazed by the fact that Ethereum played a big logistic role in the huge loan, and the pair has been slowly drifting south, posting a -1.40% drop during the last 24 hours.
Currently, the bears are in control and 205 support — as well as the bullish trend line — seems in jeopardy. However, these two technical elements are in the very close vicinity of one another, and this creates a confluence zone that will be harder to break. The danger is that if the pair moves below 205, the move will show increased bearish pressure and will make 200 – 198 the next target.
A move above the bearish trend line would show that support is still very strong and would open the door for a move into 220 – 223 area over the next days or even weeks.
Support zone: 205 and the bullish trend line
Resistance zone: bearish trend line
Most likely scenario: extended move in the direction of the first break (either bullish or bearish trend lines)
Alternative scenario: choppy movement near 205