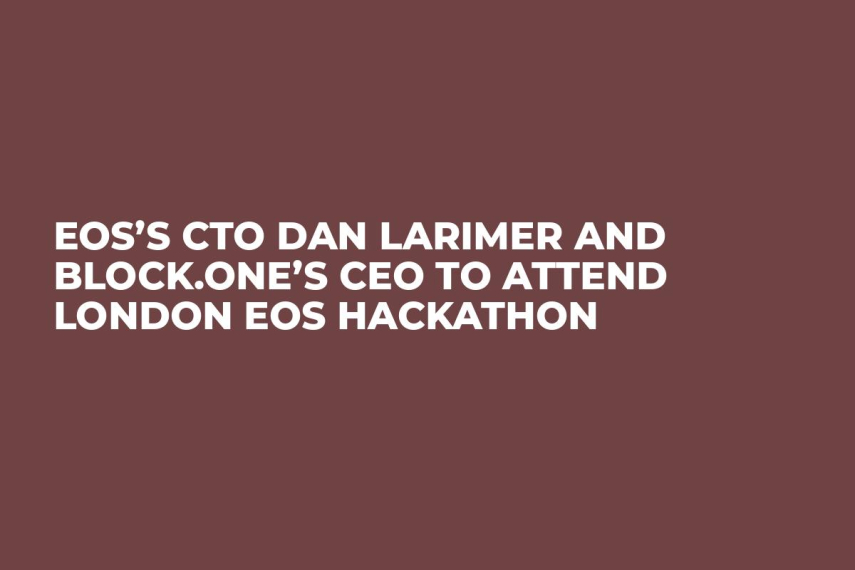 Cover image via U.Today
This year Block.One announced a series of hackathons in three locations around the world. The Hong-Kong event took place in early June 2018. The hackathon in Sydney has just finished and the one in London, which will be attended by EOS CTO Dan Larimer and Block.One CEO Brendan Blumer, is to occur at the end of September. In each city the event lasts two days.
Need any more reason to join the upcoming #EOSHackathon in London? We're excited to reveal that https://t.co/LgcclYjBIb CEO @BrendanBlumer will be joining CTO Dan Larimer (@bytemaster7) on our panel of judges. More info available at https://t.co/CPL7amxepx

— EOS (@EOS_io) August 9, 2018
Any developers and IT designers can register individually and then form a team right on the venue or come already as a team for a quite moderate fee.
The Hong-Kong event
The Block.One hackathon took place in this city from June 9-10. About 90 teams participated in it, competing in making a scalable Blockchain decentralized app (dApp). All in all, there were 350 participants from over 17 countries. The winners brought home prizes of around $144,000.
Block.One allocates a budget of about $1,500,000 for prizes to winners in this year's hackathons. All this is done to stimulate the growth of the global community of EOSIO.
The competition in Sydney lasted from Aug. 4-5 and has recently come to an end.
To register as a team, you need to present your ideas regarding dApps powered by the EOS blockchain on YouTube and submit your pitch.
What are hackathons
Hackathons have nothing to do with hackers and are just large-scale meetings for IT experts, where teams compete in creating new solutions for businesses, economics, health-care industry, etc.
They have been around since the 2000s, but these days, since the appearance of blockchain and cryptocurrencies, they are often dedicated to these spheres that are gaining popularity.