On Monday, December 17, the market seems to be enjoying a bullish break. Bitcoin has grown a little overnight (+0.44 percent), now trading at $3,289.
All the top-10 list is in the green at the moment, with only two losers – Ripple (XRP, -0.06 percent) and the stablecoin Tether (USDT, -0.15 percent).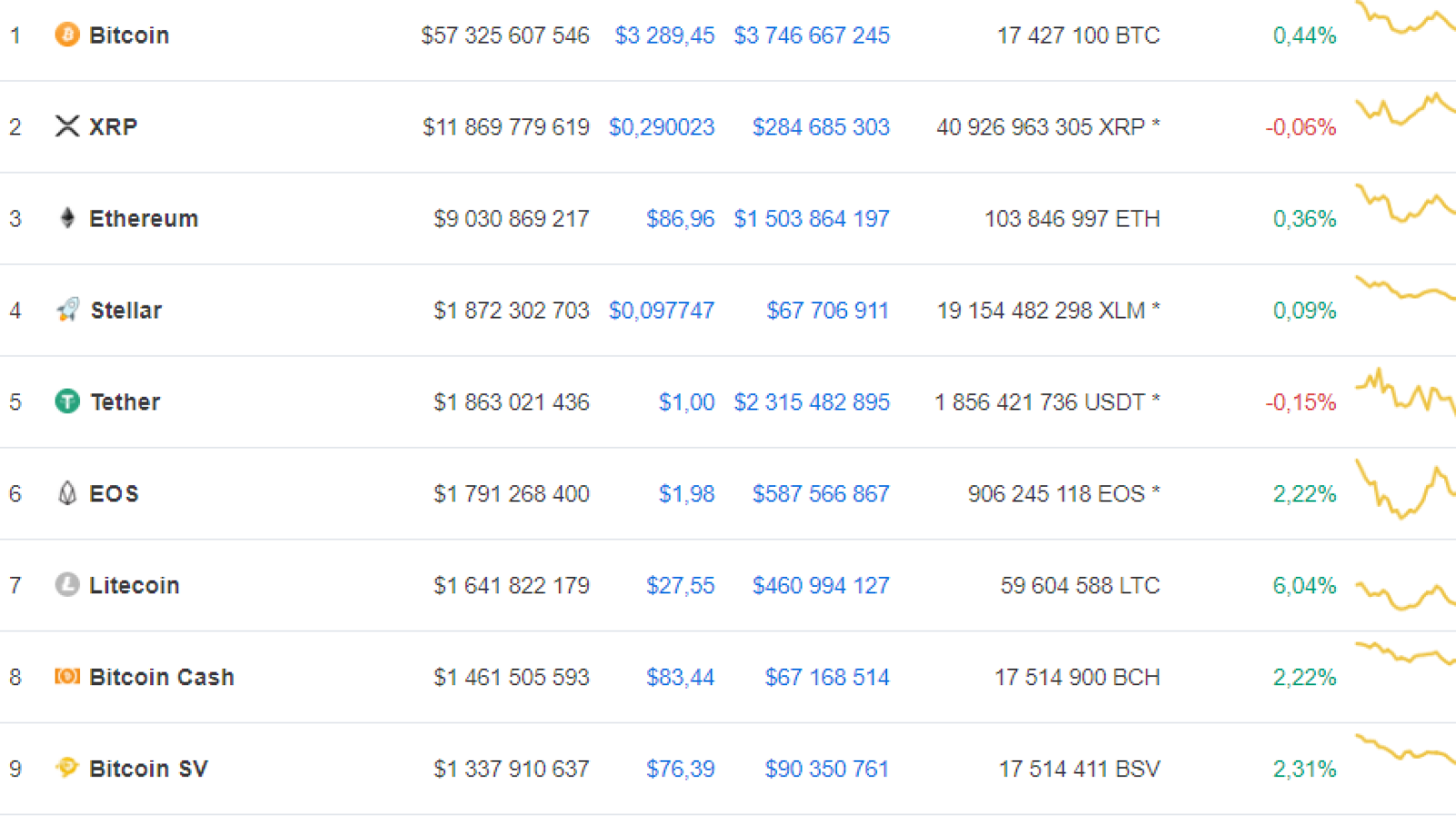 Over the weekend, U.Today reported that USDT outperformed Stellar Lumens, pushing XLM out from position 4. Now XLM has recovered its place in the top-five crypto coins.
The biggest gainer in the top-10 club is currently Litecoin, the 'digital silver'. Over the past 24 hours the coin has shown a rise by 6.04 percent.
EOS and BCH have gained the same amount – 2.22 percent with BCH being in 7th place. Its ideological rival, BCH SV, is one position behind, trading at $76.39 and having shown a bigger gain – 2.31 percent.
Top-20
The second truncheon of top coins shows a bit of a redder picture today. Thus, among the top-20 coins, IOTA (place #13), Dash (place #16) and Ethereum Classic (position #17) are in decline. ETH has not been having a good time recently, after the ETCDEV team left the community over lack of funding. However, ETC Labs has rejoined the network with a new team. Still, the coin is in the red so far.
Binance Coin has moved from position #13 to place 14 and is currently going for $4.70, showing a 1.67-spike since Sunday.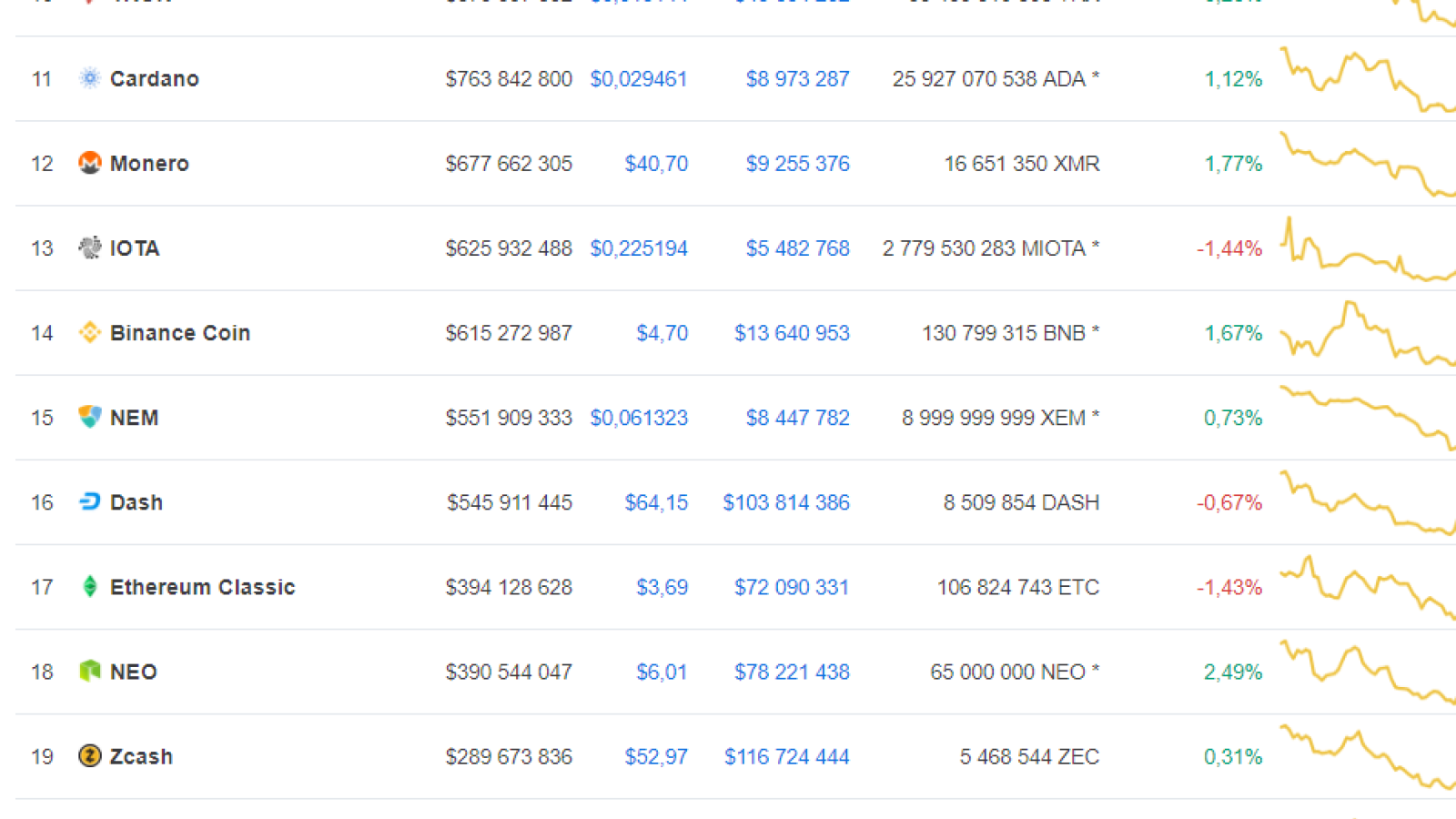 The highest gainers on the top-20 chart are NEO (+2.49 percent), Monero (+1.77 percent) and Binance Coin.
The top loser is Ethereum Classic (-1.43 percent).
Decred, which is beyond the top-20 list, is also in the green (+3.60 percent), trading at $15.15. Over the weekend, the coin was added by the Ledger crypto wallet, which seems to have given the asset some momentum.
Bitcoin price predictions
Earlier, CNBC reported that Tom Lee from Fundstrat had changed his forecast for the BTC rate, placing it between $13,800 and $14,800. The analyst also mentioned that he is getting weary of everyone asking them about the Bitcoin price for the near term. Still, he and other crypto investors, like Tim Draper, remain bullish over the BTC rate, despite the fact that 2018 is about to finish.