Crypto Hub, a multi-product ecosystem of cryptocurrency data tracking, offers a holistic experience for Android users. With its hand-picked content, U.Today advances the crypto experience for Crypto Hub users.
Crypto Hub launches all-in-one Android application for traders
According to the official announcement shared by the Crypto Hub team, its Android application with crypto data goes live. The application includes modules for crypto price tracking, crypto portfolio tracking, crypto event tracking, jobs and news in crypto along with some important crypto tools (e.g. Impermanent Loss Calculator).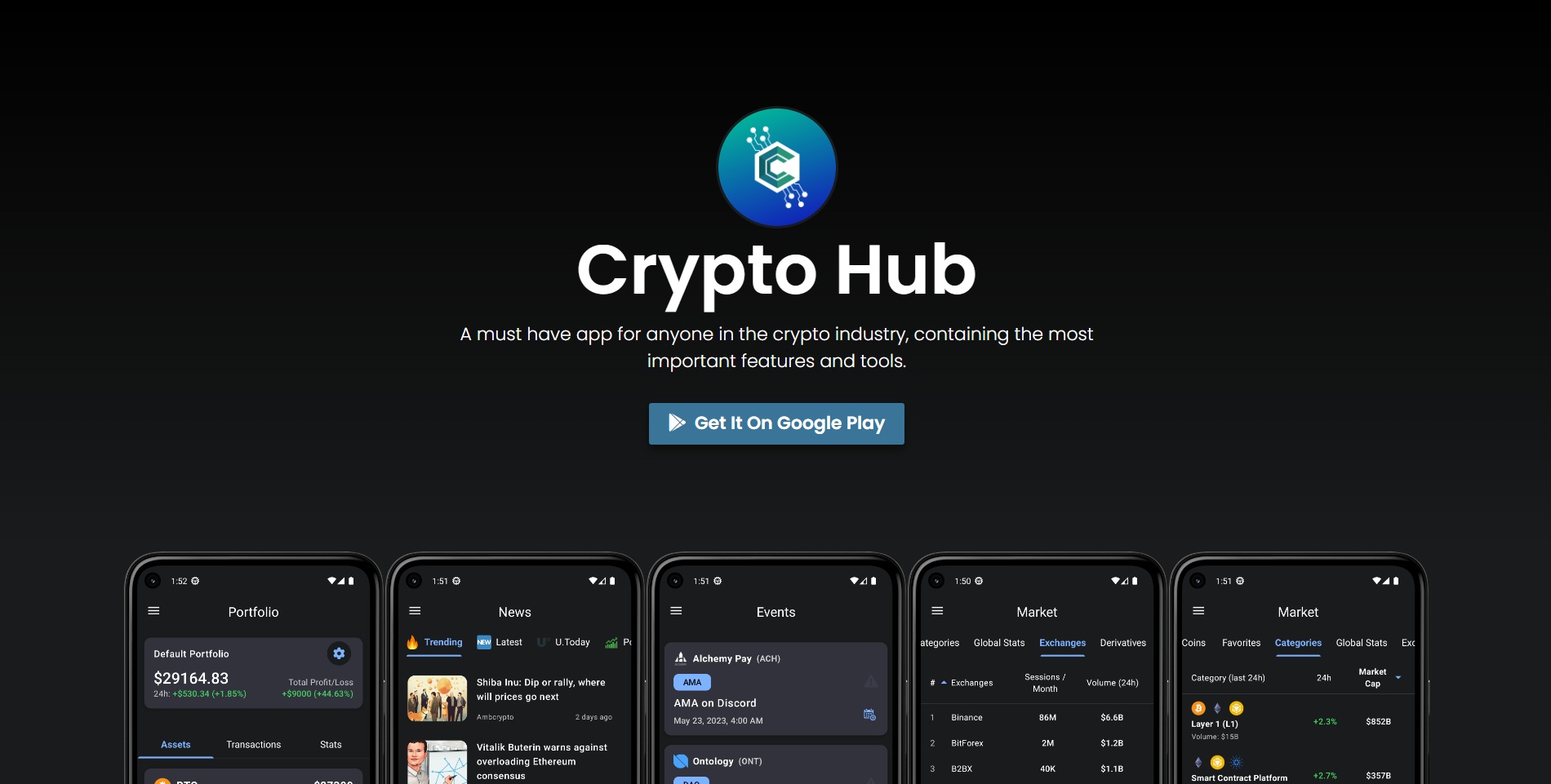 Within the crypto prices tracking dashboard, users can customize their own portfolio and track preferred assets. As such, traders and investors will have their wallets dynamics at their fingertips.
Also, traders can set up and see the dynamics of particular segments: meme coins, DeFi coins and so on. With this instrument, traders can better see the sentiment in various segments and make more informed short-term and mid-term trading decisions.
For every cryptocurrency, traders and investors can check out all crucial metrics, including current price, market capitalization, circulating supply, FDV and so on.
Last but not least, Crypto Hub added a number of unique functions, including the likes of a jobs dashboard and an events tracker. These modules are very friendly to both cryptocurrency professionals, newcomers and seasoned traders. Cryptocurrency entrepreneurs will also find interesting events: AMAs, summits and so on.
You can find and download Crypto Hub on Google Play Store.
U.Today newsfeed for pros and newbies integrated by Crypto Hub
Besides trading information, jobs and event trackers, Crypto Hub has a reliable news feed. It broadcasts the content of a number of reputable crypto media outlets.
U.Today, a top-tier cryptocurrency and blockchain media platform, is among the info partners of Crypto Hub. It constantly broadcasts news articles, reviews, market forecasts, tech analysis and so on.
As such, Crypto Hub users can access reliable data about the most trending processes in crypto, crucial announcements and upgrades. U.Today covers the sphere of cryptocurrencies, blockchain and Web3 tech, as well as the segments of digital, AI, telecom, economics, etc. Credible content by U.Today helps crypto enthusiasts to enhance their expertise and have broad market vision.