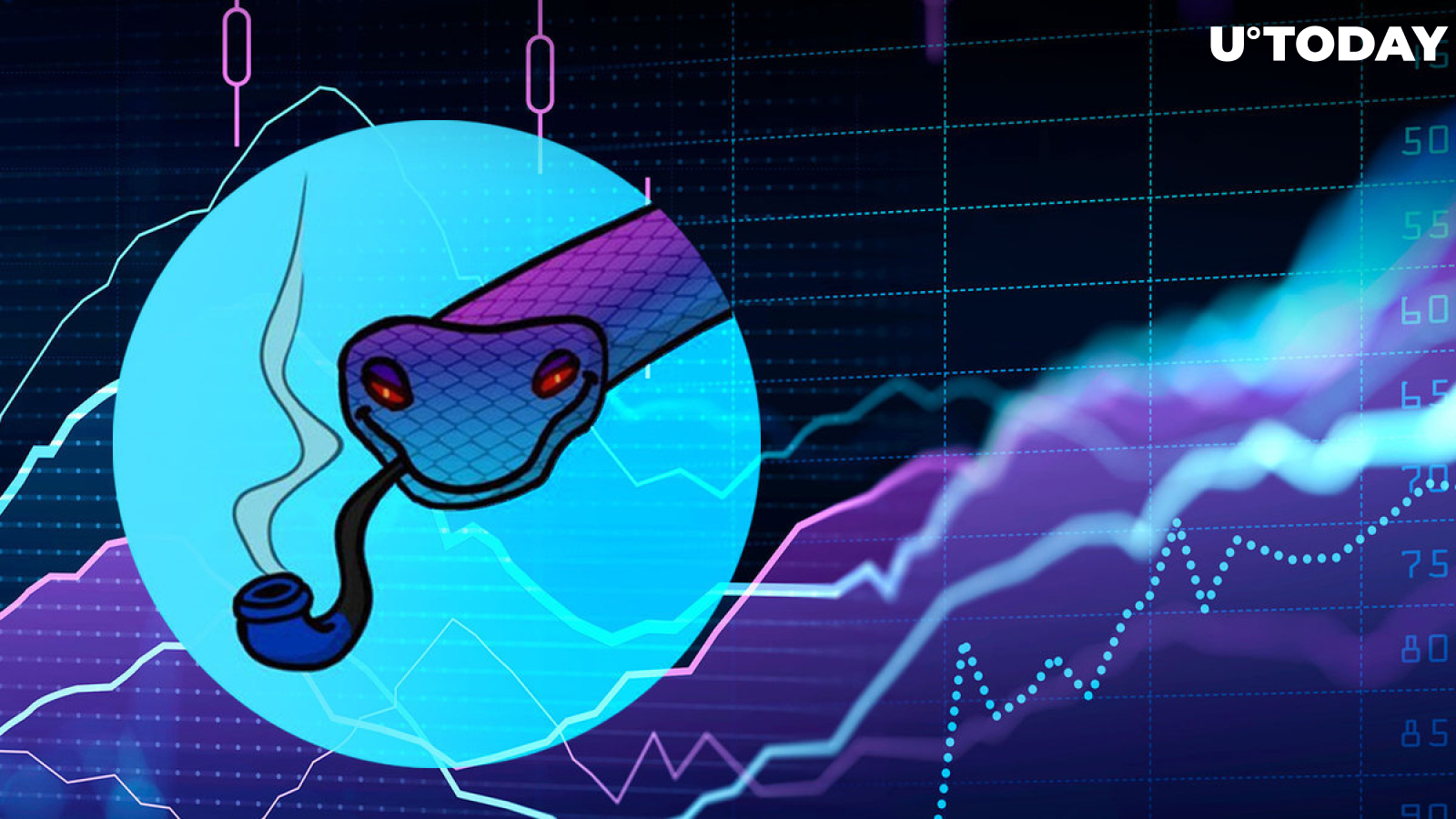 Cover image via stock.adobe.com
Founder of Crypto Capital Venture, big fan of Cardano and crypto YouTuber Dan Gambardello has drawn the attention of the crypto community to the fact that meme cryptocurrency Snek has reached a new all-time high.
Since this meme coin is based on Cardano, he tweeted that this milestone is a big one not only for Snek itself and its holders but for the Cardano chain overall as well.
Congrats $snek holders, on the new all time high. This is big, not just for the project, but for #Cardano.

— Dan Gambardello (@cryptorecruitr) May 26, 2023
Snek surges 26%: New all-time high
Snek is a meme coin launched in the middle of May. Before the first month of its existence in the market has concluded, the coin has managed to reach two all-time highs already.
The new historic price peak was reached earlier today at the $0.0005351 level. By now, 24-hour growth comprises 26%, but still the coin is trading around 7% below the all-time high.
Snek creators call the token "the chilliest meme coin on Cardano." Earlier this week, Snek demonstrated staggering weekly growth of more than 200%. Since the all-time low when the coin was launched on May 15, it has shown a massive rise of 336.37%. The total supply of it constitutes 76,715,880,000 Snek. The coin is currently ranked 2,729th on CoinMarketCap.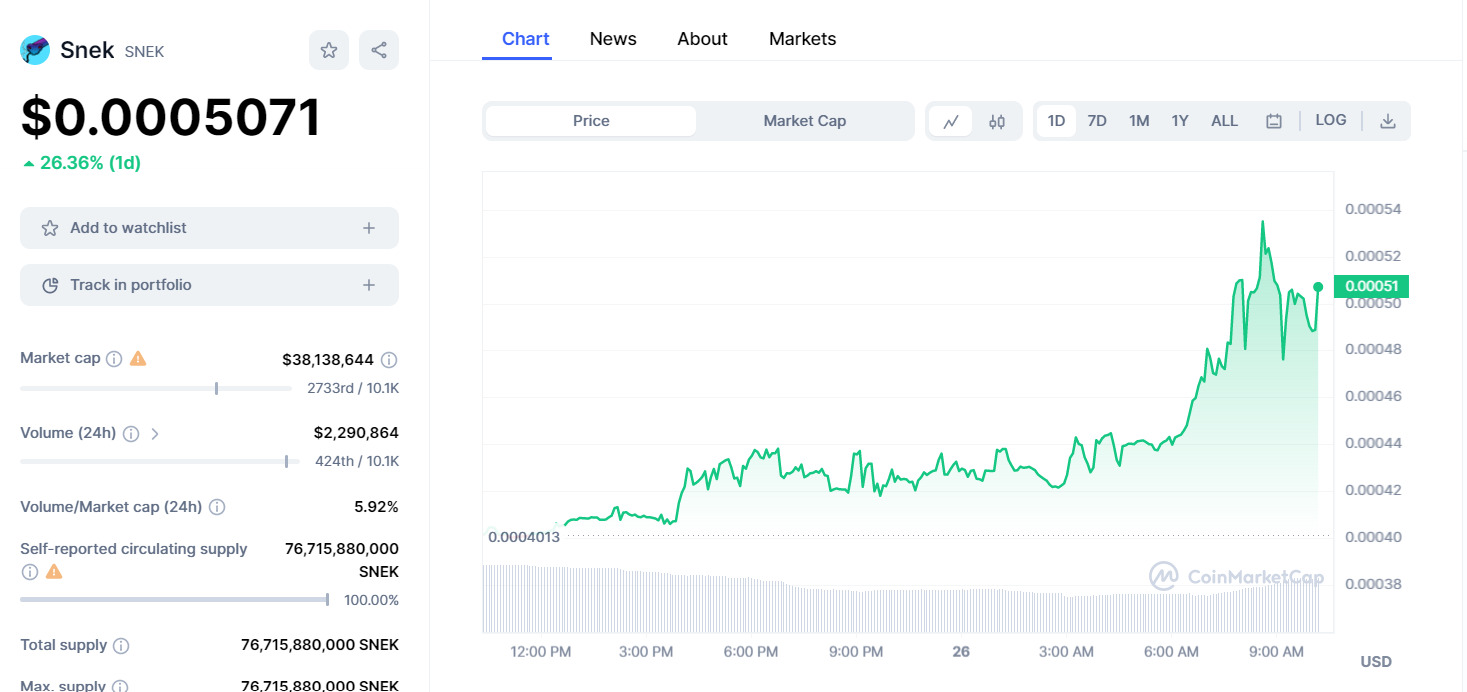 This meme coin has already attacked the attention of Cardano founder, visionary billionaire and mathematician, Ethereum co-founder Charles Hoskinson.
This is not the only meme coin on this popular blockchain that has gained wide attention in the crypto community recently. HOSKY meme coin has become popular among the Cardano community of late.
Meme coins on rise
This year, the trend of meme-inspired cryptocurrencies got a second wind. Following the rising popularity of the original meme coin DOGE, its followers, inspired by Elon Musk and shiba inu dogs — SHIB, BabyDoge, FLOKI — coins based not only on dog memes began to emerge.
In April, an anonymous team of developers created and launched into the world PEPE, a coin inspired by the popular internet meme about Pepe the Frog. Then Snek followed Cardano with a picture of a snake on its logo.
PEPE shook the market soon after it was released, surging in price and getting listed on multiple top exchanges, including the addition of it to the Innovation Zone of Binance. FLOKI was also added there.
Many smart traders have managed to earn millions of U.S. dollars on PEPE within a short period of time.