Cardano (ADA), one of the foremost proof-of-stake (PoS) Layer 1 blockchain protocols, has seen a mild run-up in its price in the past 24 hours, lagging behind the majority of its rivals in the industry. At the time of writing, Cardano's price is pegged at $0.2641, down by 3.97% over the past 24 hours.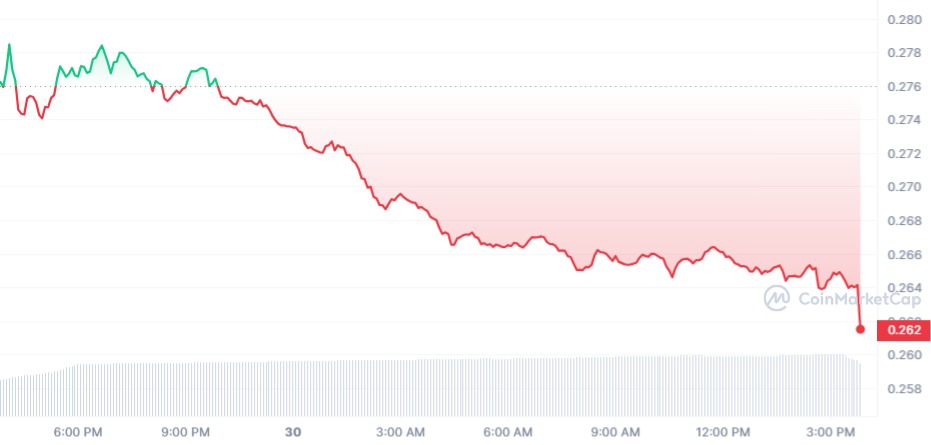 The current market performance of Cardano becomes even more concerning when profiled in comparison to the rest of its peers. Over the same time frame, XRP has inked 3.4% growth, while Bitcoin (BTC), Solana (SOL) and Avalanche (AVAX) have inked as much as a 4% upsurge each.
While the growth of Cardano is worrisome, the core tenets of the blockchain and the pursuit by core stakeholders are different at this time as there is an optimal emphasis on innovation and utility. With Input Output Global (IOG) making a more profound effort to develop a series of new products, the Cardano community is now more focused on matching the usability of the protocol and its valuation.
The longer-term outlook of Cardano lends some forms of optimism as the coin has held steady above the psychologically important support level at $0.25.
Timing and growth correlation
While Cardano has pushed a new narrative to pursue hands-on innovation, there remains a thin line between what it is building and how fast it will fuel the buy-up of the protocol's native token.
Though Hydra, one of its most significant scaling solutions, has been launched on the mainnet, its influence as measured by usage or adoption is still at a relatively low level. Until the embrace grows and is integrated into smart contracts that are widely used, Cardano may find it difficult to breach more ambitious price levels in the near term.
In all, Cardano remains one of the top altcoins on most traders' watch list.