Cardano (ADA) is becoming a longer-term investment for many holders, with an increasing number of people choosing to hold onto their coins for more than a year. This is a positive trend for the cryptocurrency, as it shows growing confidence in its long-term potential.
As more people hold on to their ADA, the circulating supply of the cryptocurrency decreases. This can potentially lead to an increase in demand for the remaining coins, driving up the price. Long-term holders are less likely to sell their coins during times of market volatility, which can help stabilize the price of ADA.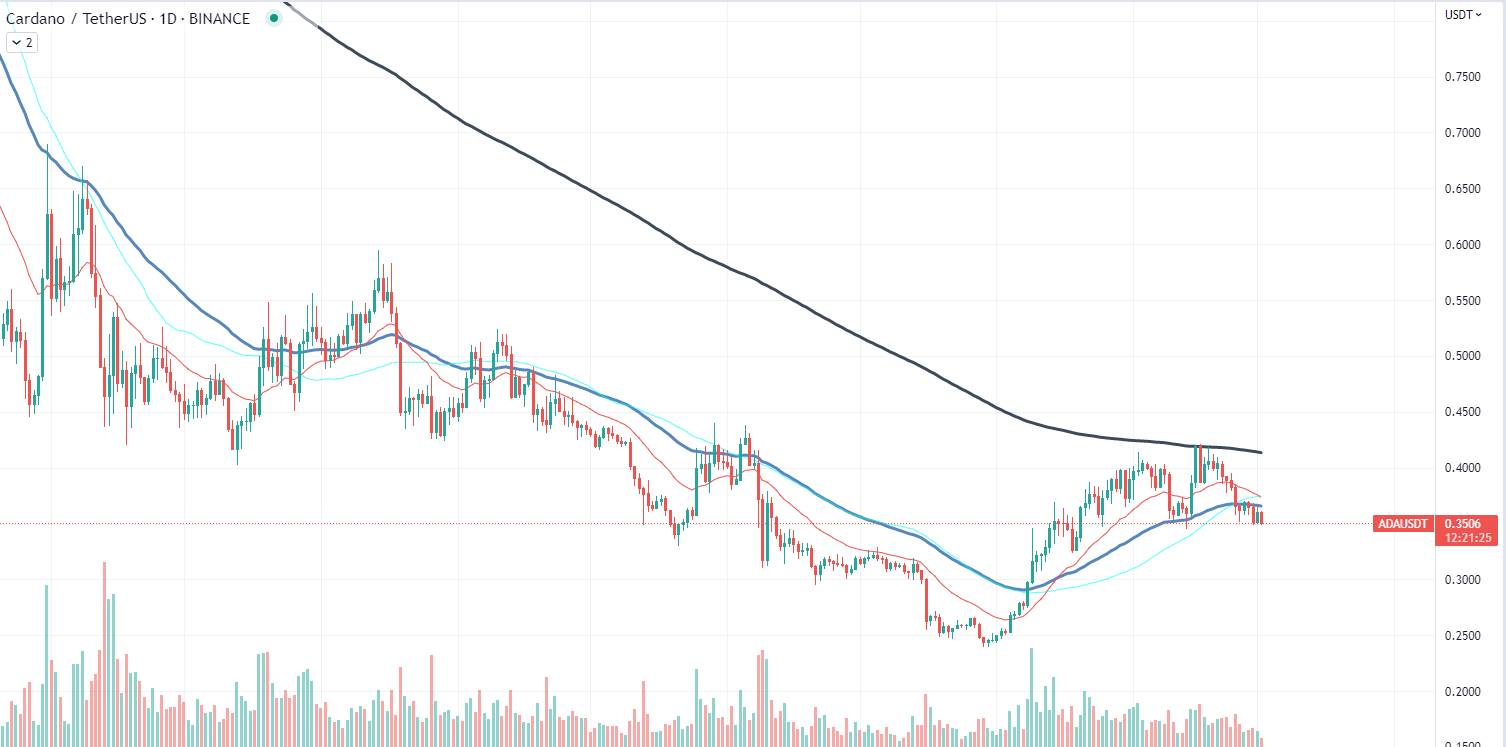 One of the main reasons for the increasing number of long-term ADA holders is likely due to the continued development of the Cardano network. Cardano has been making progress toward its goal of becoming a decentralized smart contract platform that can compete with Ethereum. This has attracted a lot of attention from investors, who believe in the project's long-term potential.
Despite the recent dip in price, Cardano's fundamentals remain strong. The project has a dedicated team of developers working on its development, and its technology is widely respected within the cryptocurrency community. In addition, Cardano has a strong community of supporters who are actively promoting and building on the platform.
Polygon no longer profitable
Polygon (MATIC) has been one of the best performing cryptocurrencies in the market over the past year. However, the token's fortunes seem to have taken a sharp turn recently, as it has lost over 22.6% of its value in the last two weeks alone. This decline has left many investors wondering what the future holds for this once high-flying cryptocurrency.
The recent price drop has caused the asset to become unprofitable for many investors who had bought in at higher prices. This situation is likely to make it difficult for MATIC to attract new investors in the short term.
However, it is important to note that while the recent drop in price is concerning, it is not necessarily a sign that the long-term outlook for Polygon is negative. In fact, many experts believe the cryptocurrency has significant potential, given its strong network effects and the growing popularity of decentralized finance (DeFi) applications.
Litecoin beats market
Litecoin (LTC) has been on a sharp uptrend in recent weeks, defying the bearish trend that has gripped the cryptocurrency market. While most cryptocurrencies have experienced a sharp correction, Litecoin has remained strong, with its price hovering around $97 at the time of writing. However, experts now warn that a reversal could be on the horizon, as Litecoin has been showing a significant drop in trading volume.
One of the key indicators of a cryptocurrency's health is its trading volume, which reflects the level of interest and demand for the asset. In the case of Litecoin, its trading volume has been decreasing gradually as its price has risen. This is often a sign that the asset is becoming overbought, with investors losing interest and moving on to other opportunities.
Despite this warning sign, Litecoin's fundamental indicators remain strong. The cryptocurrency has a solid community of supporters who are committed to its long-term success, and its technology continues to improve.