CNN reports that on April 11, the Metropolitan Police took WikiLeaks creator Julian Assange into custody and literally dragged him out of Ecuador's embassy.
Theresa May approves of Assange's arrest
Upon his arrest, Assange (JA) was driven to a court. The official reason for his arrest was the breach of bail charges and the demand of the US authorities regarding his extradition. That was how UK Prime Minister Theresa May started her speech in the House of Commons today.
Assange has been arrested in relation to a US extradition request for "conspiracy with Chelsea Manning" for publishing Iraq War Logs, Cablegate, Afghan War Logs, precisely the persecution for which he was granted asylum under the 1951 Refugee Convention in 2012. @unhumanrights pic.twitter.com/i0TezO3SdK

— WikiLeaks (@wikileaks) April 11, 2019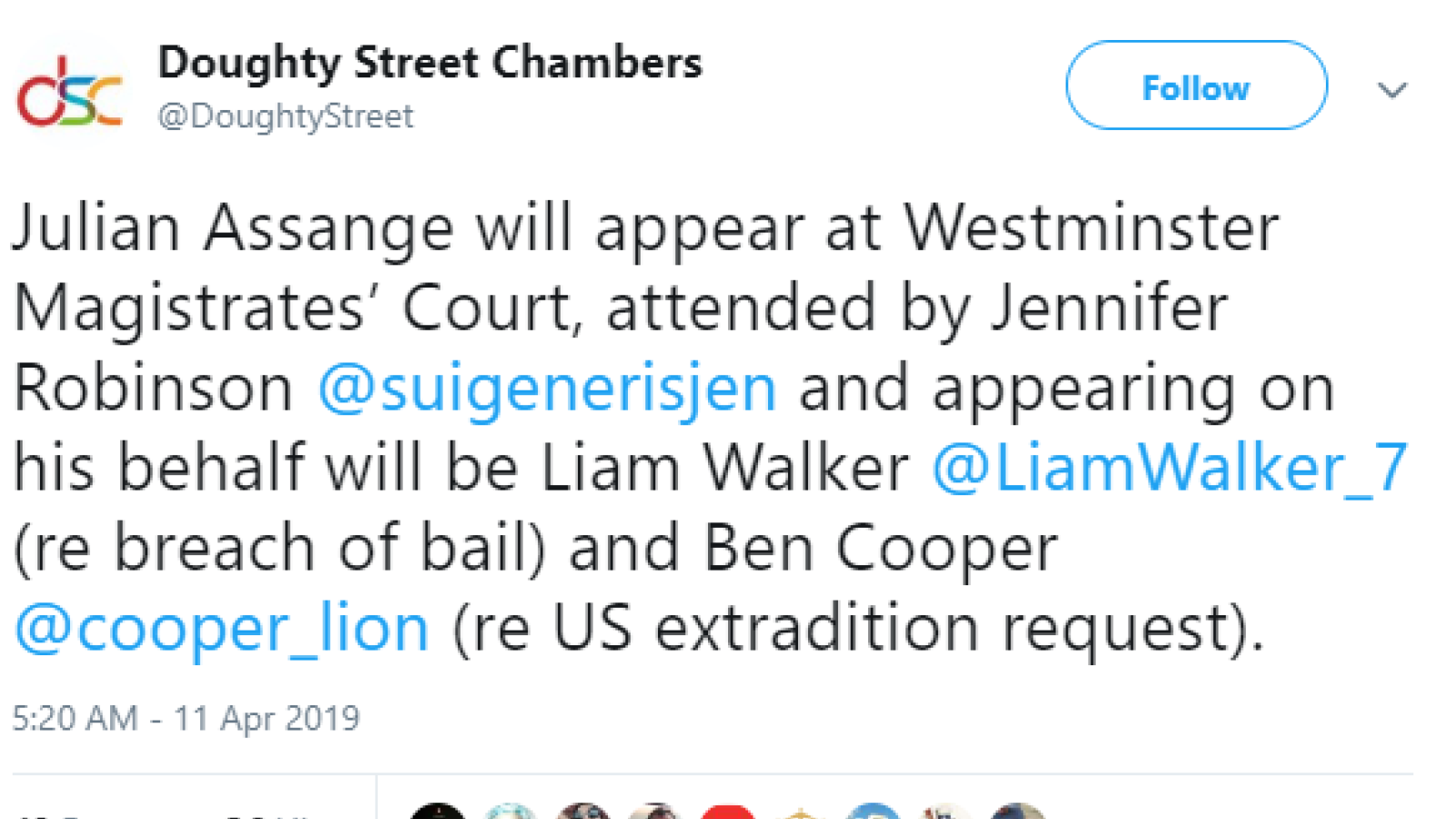 Prior to that, Assange had spent seven years hiding at the Ecuadorian embassy in the UK's capital.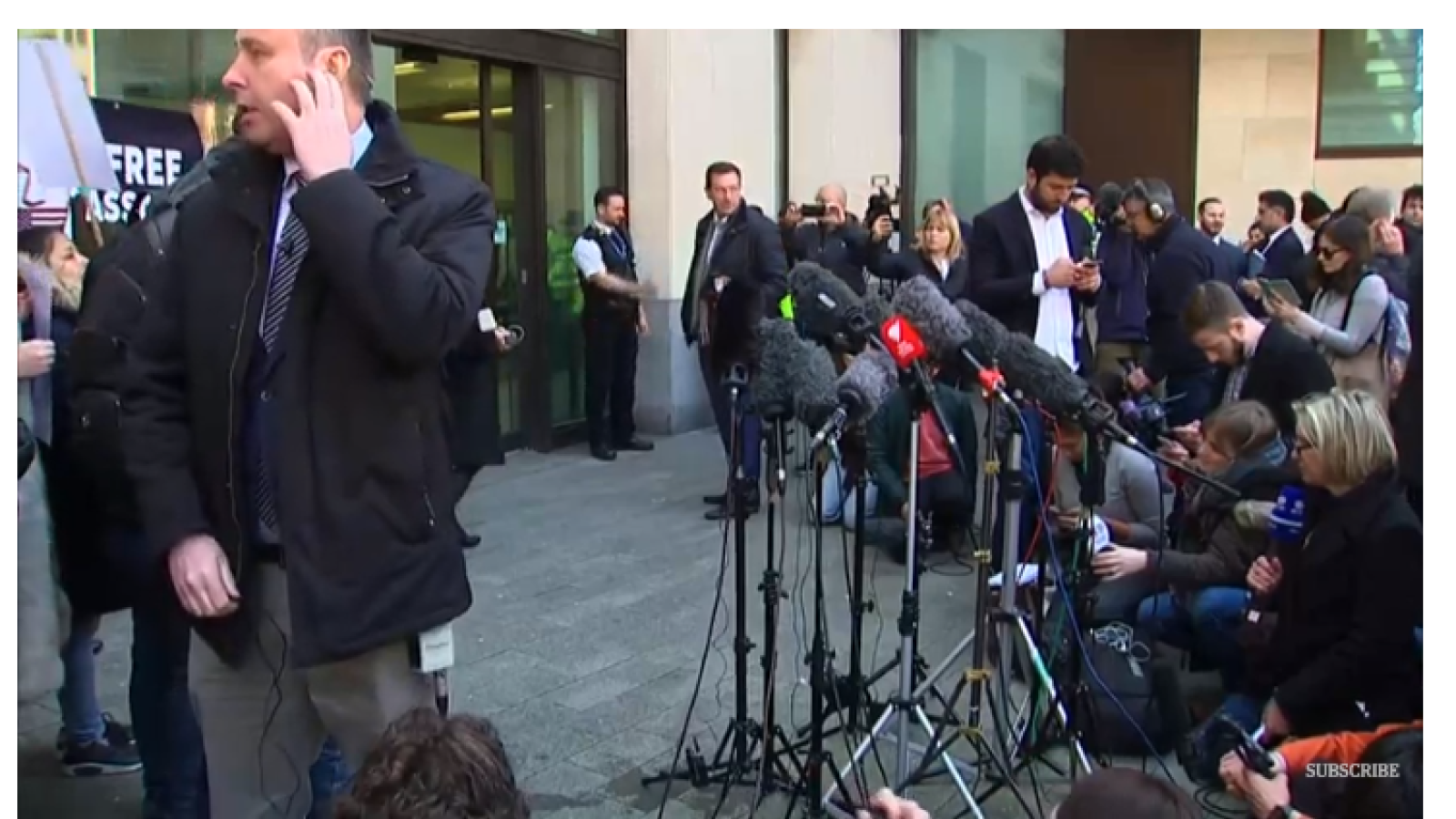 Ecuador lets them have Assange
Since 2012, JA has been located at the Ecuadorian embassy. This state provided JA with asylum after he had looked for refuge due to accusations of sexual harassment made against him in Sweden.
Meanwhile, the US kept requesting the UK for his extradition. The Ecuadorian embassy has cancelled asylum for Assange since, as CNN reports, they 'ran out of patience with Assange's behaviour'.
WikiLeaks asks for urgent donations, crypto accepted
Due to the arrest of their leader and founder, WikiLeaks has been posting requests for donations on social media. Those will only be used for the public defense campaign of Julian Assange and for preventing his extradition to the US, where he would spend a lifetime in prison.
URGENT: Julian #Assange from @wikileaks arrested by the UK. A long litigation will start soon. If you want to help, please DONATE to his defence fund now: https://t.co/tn4BooZlI6

— Renata Avila (@avilarenata) April 11, 2019
Among regular payment methods, such as bank transfers, bank cards and posting checks (for UK only), the organization also accepts donations in Bitcoin and privacy-oriented Zcash.
The organization has been accepting donations in crypto for a while already, since this is an easy and quick way for transferring funds without having to involve banks. Besides, transactions in Zcash are impossible to track, which makes it a perfect means of payment for WikiLeaks and its followers.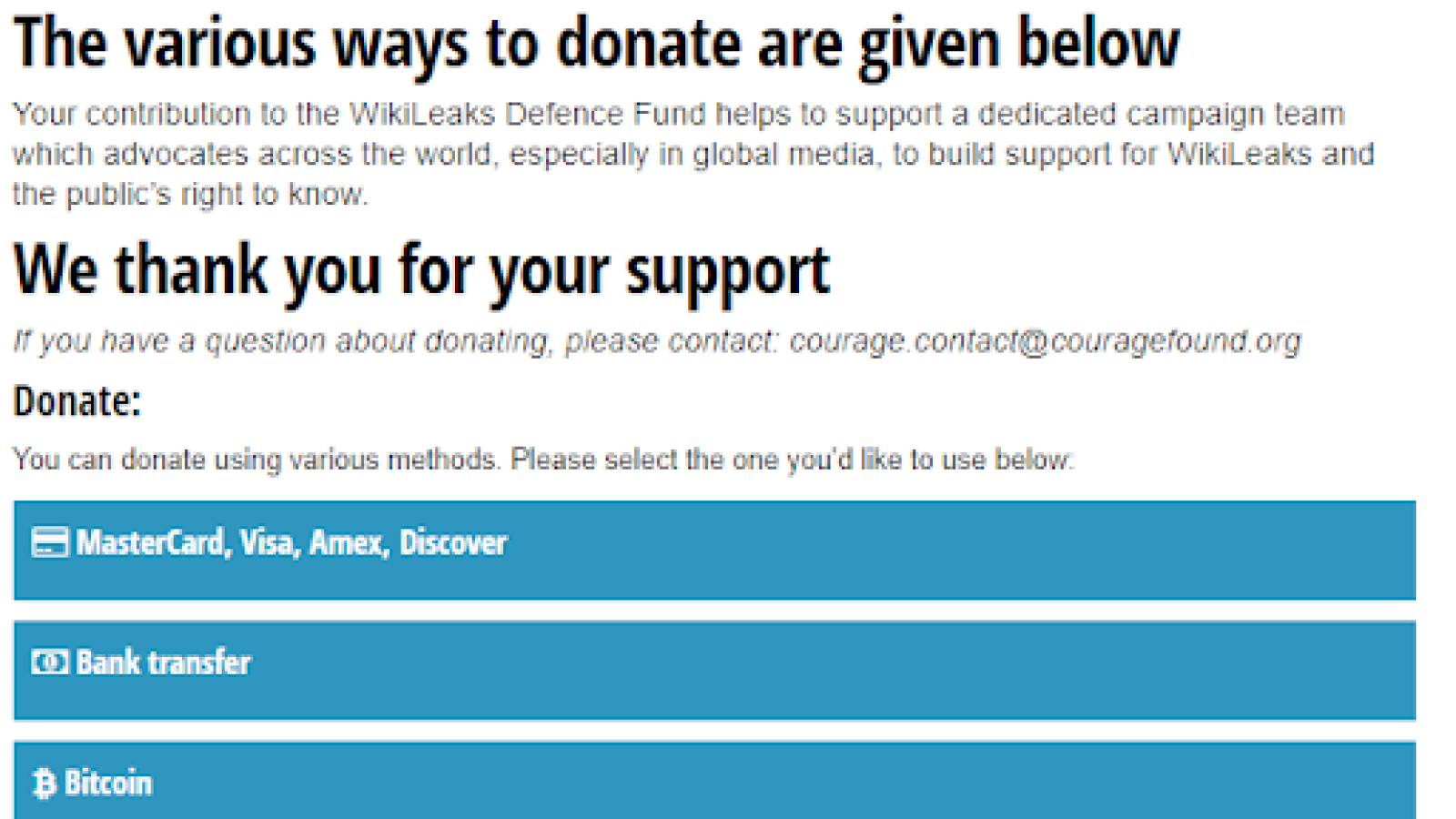 Source: YouTube, video by the Guardian