Last week, the BTC price demonstrated a big surge, breaking through the $5,000 mark. Many call Bitcoin too volatile to be used as a reliable payment option, the same as other digital currencies. The majority of market participants still utilize crypto only as a store of value rather than a digital equivalent of fiat money.
Coinbase heads for wide crypto adoption
In a recent article, Forbes reports that to put the weight on the scales to the side of Bitcoin and other digital coins, Coinbase has struck a partnership with payment service giant Visa in order to come up with a debit card. It will allow paying with BTC, LTC, ETH and XRP directly.
Users will be able to pay in crypto easily, as if they are spending money from their bank account.
The 'Coinbase Card' by Visa costs £4.95 ($6.50) to issue. It allows spending the aforementioned virtual coins from the top five ranking by market cap value at many merchandisers around the world. When this card is used for paying, it simply converts crypto to fiat via a special Coinbase app, and the merchant will sell his goods or services for fiat.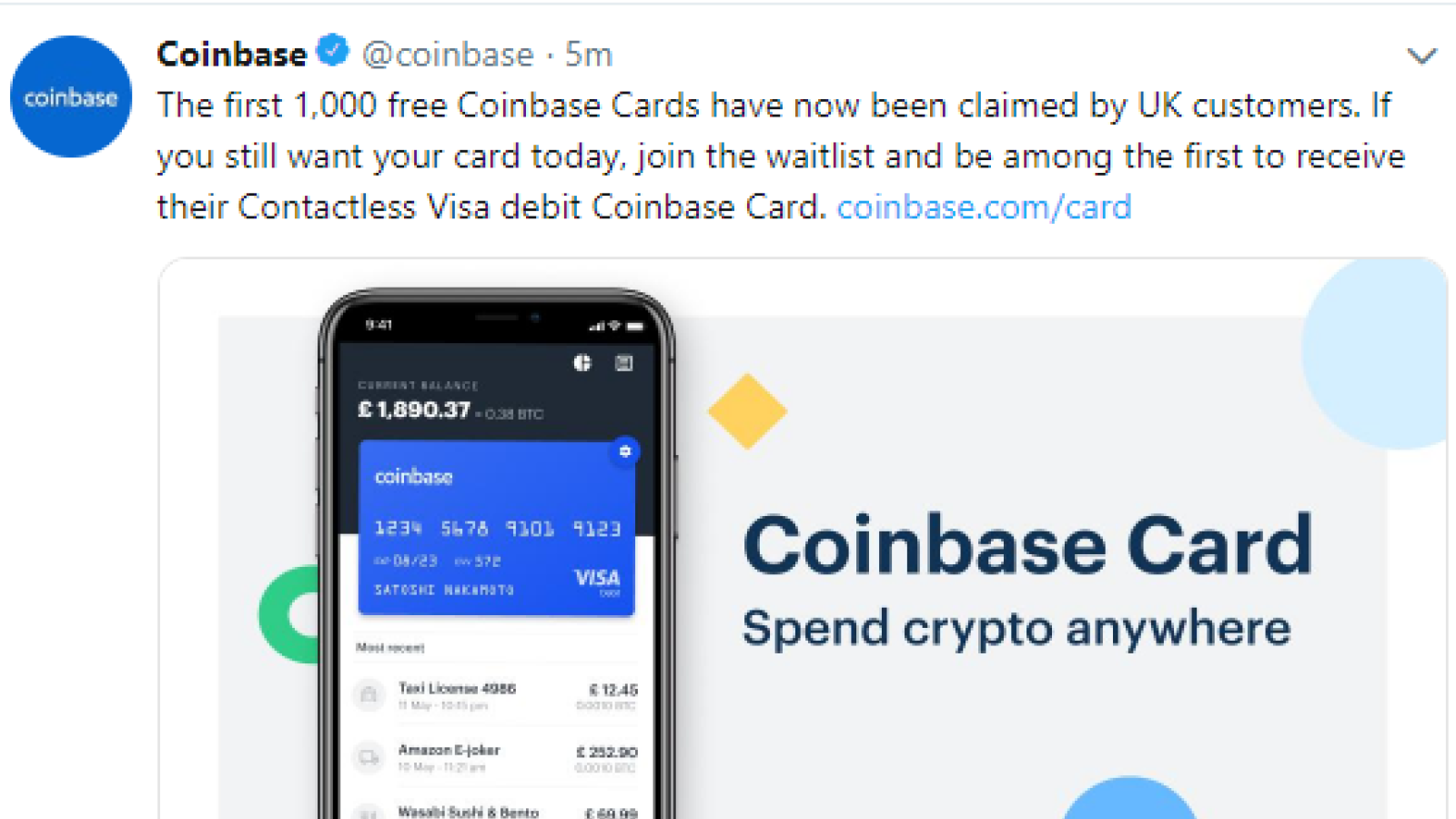 To make spending easier for users, the app offers various services for keeping control of spending, such as lists of transactions, instant receipts, etc.
Other crypto payment cards
In a statement, Coinbase said that their card is the only one connected directly with a major crypto trading platform. It does not require users to upload their cards with any amount of crypto in advance, since they can lavishly spend what is on their Coinbase accounts.
Before Coinbase launched its crypto debit card, other companies, though smaller ones, also emitted their own cards, such as 2gether and Bitwala. Previously, U.Today reported about Tron and BitTorrent launching their Grid X BitTorrent card, which allows spending TRX and BTT.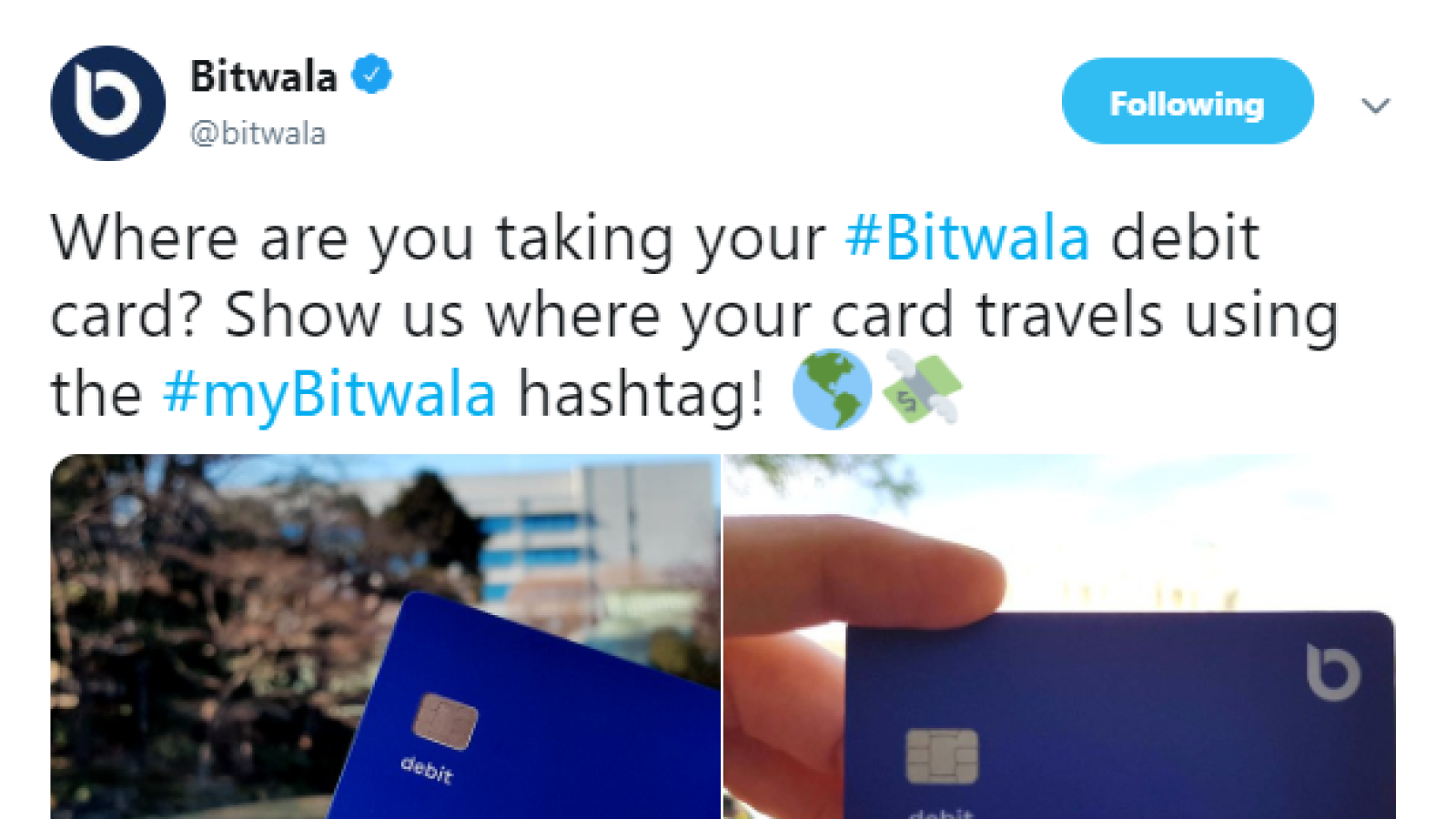 Coinbase: For the UK only
Currently, the Coinbase Card can be used only by citizens of the UK. In the future, the company plans to expand this service to Europe as well but not any further.
The card is being issued by British payment processor PaySafe.