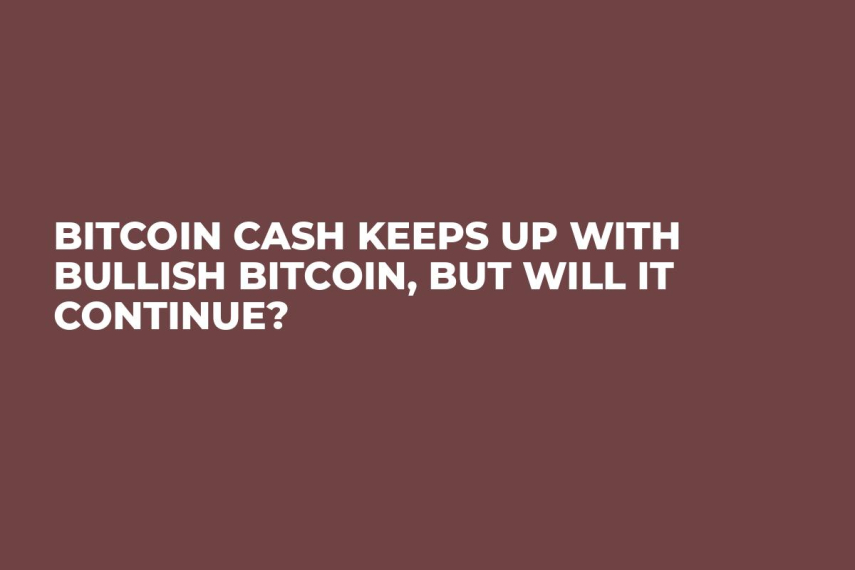 Cover image via U.Today
Bitcoin Cash (BCH) has managed to elbow out Ethereum (ETH) and Ripple (XRP), its closest competitors, while breaking above $850. While almost all major altcoins had substantial gains, BCH's price increased by 7.68 percent which is the highest number in the CoinMarketCap's top ten.
Huge increases
As the presented below chart shows, Bitcoin Cash has experienced plenty of volatility over the last 12 hours. After failing to reach the $850 milestone yesterday, BCH's value started to plummet up to $778.65 dollars, but then the bullish trend started again, which consequently resulted in the above-mentioned price spike. Bitcoin Cash price is sitting at $855.40 at the time of writing this article.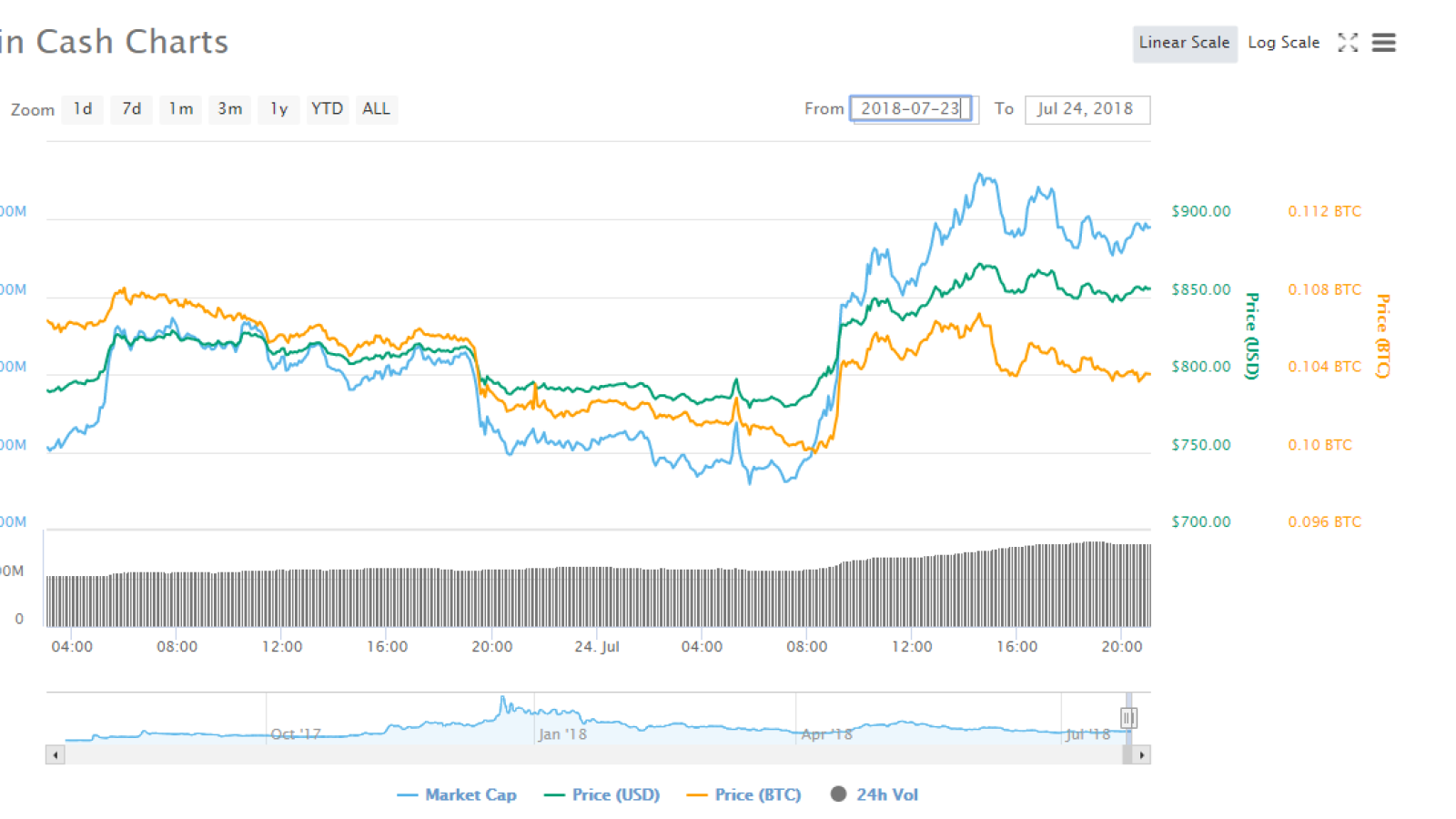 The tale of two brothers
Bitcoin Cash might have reflected the bullish trend of its bigger brother, Bitcoin, which is the second biggest gainer in the top 10 this day. The crypto king has recently reached its two-month high hitting the physiologically important $8,000 mark while currently being traded at $8,233.57.
However, the rise of Bitcoin isn't necessarily good news for its almost year-old fork. The fact that more investors flock in droves to buy Bitcoin proves that the market has already made its choice while Bitcoin Cash failed to live to everyone's expectations by failing to update the network and issuing too many coins in circulation (the letter contributes to a higher mining difficulty). So, it is unclear how long BCH is going to keep up with BTC.