Bitcoin, the largest cryptocurrency, experienced an uptick on Wednesday in sharp contrast to the stock market.
Despite the surging U.S. Dollar Index (DXY), digital assets have managed to demostract resilience.
According to data provided by coin ranking site CoinGecko, the price of Bitcoin (BTC) has now surged by more than 3 in the last 24 hours. However, it remains below the make-it-or-break-it level of $23,000. Major altcoins, such as Ethereum (ETH) and XRP are also up more than 2%. Dogecoin (DOGE) is in the lead among the largest top 10 coins with a 3% uptick.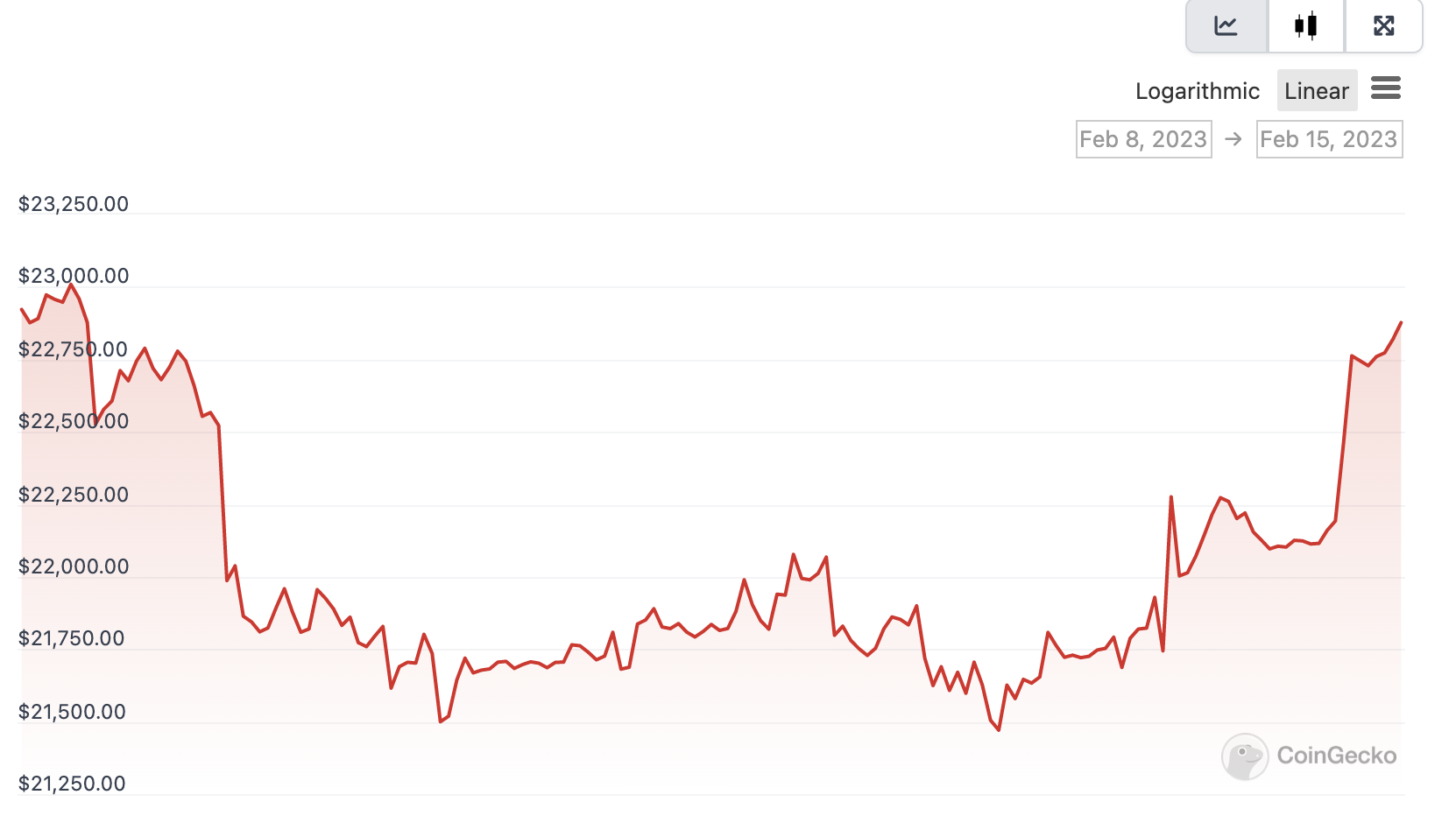 Bitcoin started the year with a bang by logging substantial gains in January. However, regulatory scrutiny on crypto firms from the Securities and Exchange Commission and other US regulators has negatively impacted digital assets over the past few weeks.
Craig Erlam, an analyst at broker Oanda, told
Barron's
that crypto's resilience is encouraging despite negative regulatory headlines.
Even though the stock market fell in the last day, Bitcoin remained resilient. The Dow Jones Industrial Average and S&P 500 fell after the latest consumer-price index inflation reading, which dashed hopes of Federal Reserve would soon pivot to a less aggressive monetary policy.
The correlation between stocks and cryptos has strengthened as the Fed increased interest rates significantly over the last year to curb inflation.
Bitcoin's latest price action may indicate that its link to stocks is weakening, which is not necessarily a positive outcome.
Investor sentiment toward cryptos appears to be worsening even after the 40% rally that began in 2023. Crypto research firm Arcane's team recently noted that institutional participation is on the decline based on CME Group's falling open interest.