Bitcoin (BTC) could not follow the bounceback of other coins as the price has changed over the last 24 hours by 5.21%.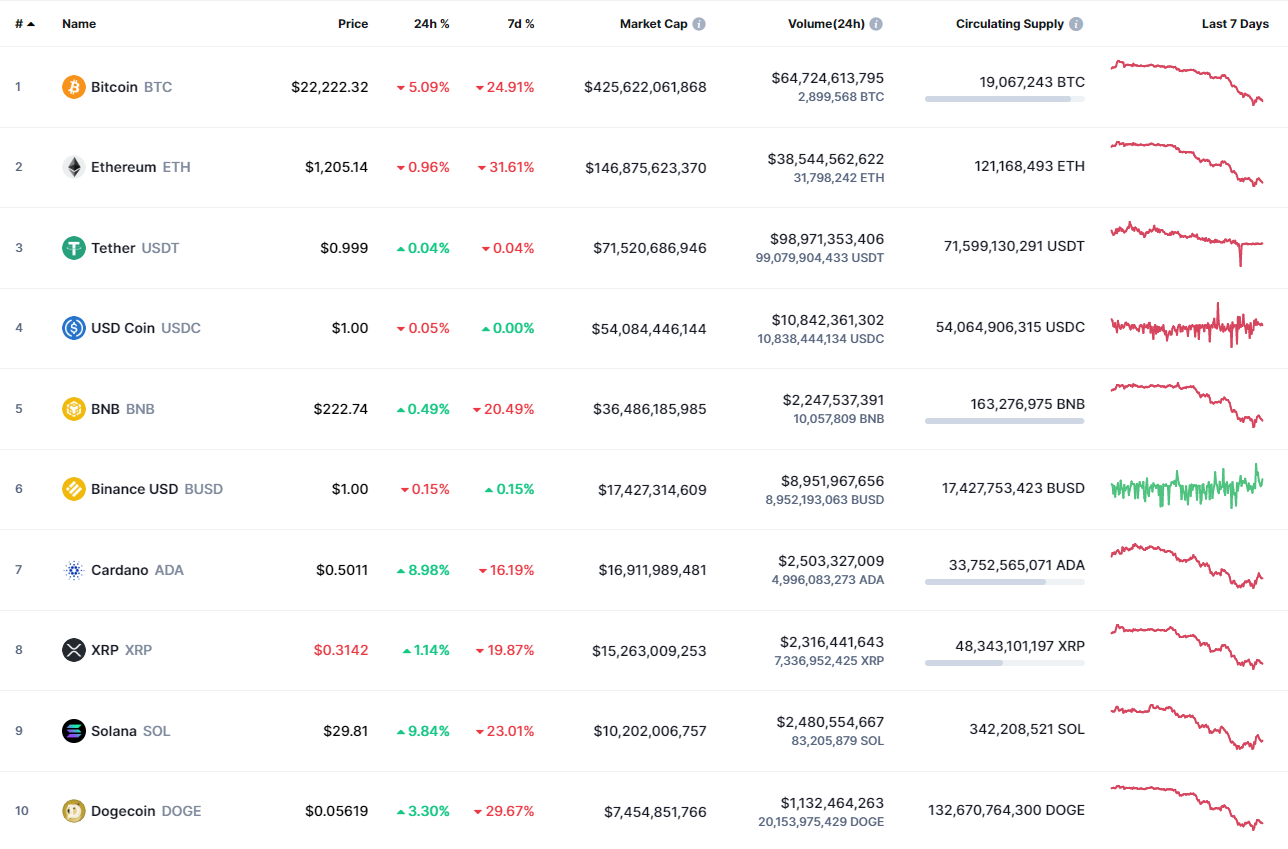 BTC/USD
Bitcoin (BTC) is the biggest loser among the top 10 cryptocurrencies.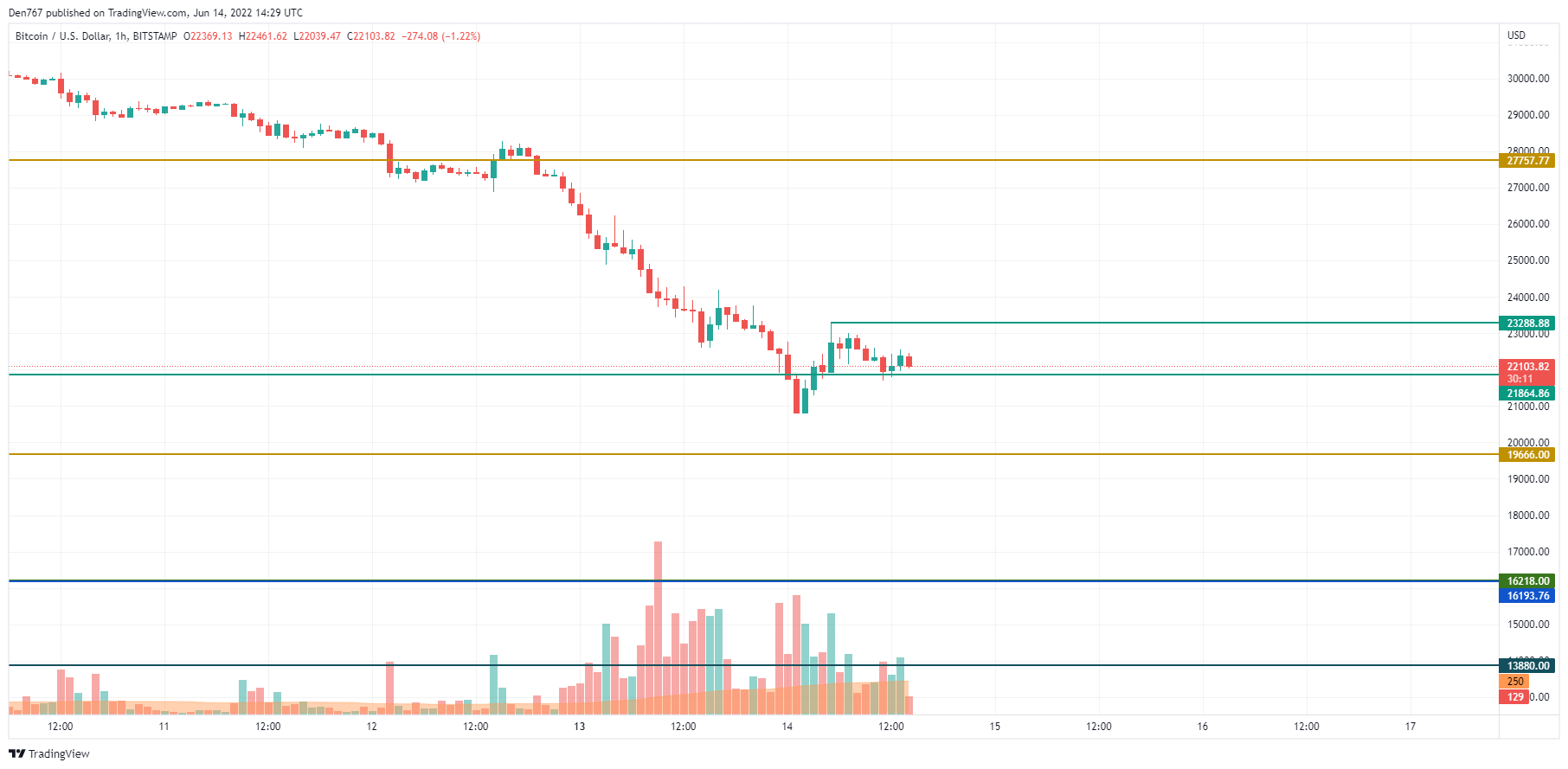 On the local time frame, Bitcoin (BTC) has formed the level at $23,288; however, it could not keep the rise going.
At the moment, bulls are fighting for the $22,000 mark against a decreasing trading volume. If they can hold this mark, there are chances to see a return to the $23,500 zone shortly.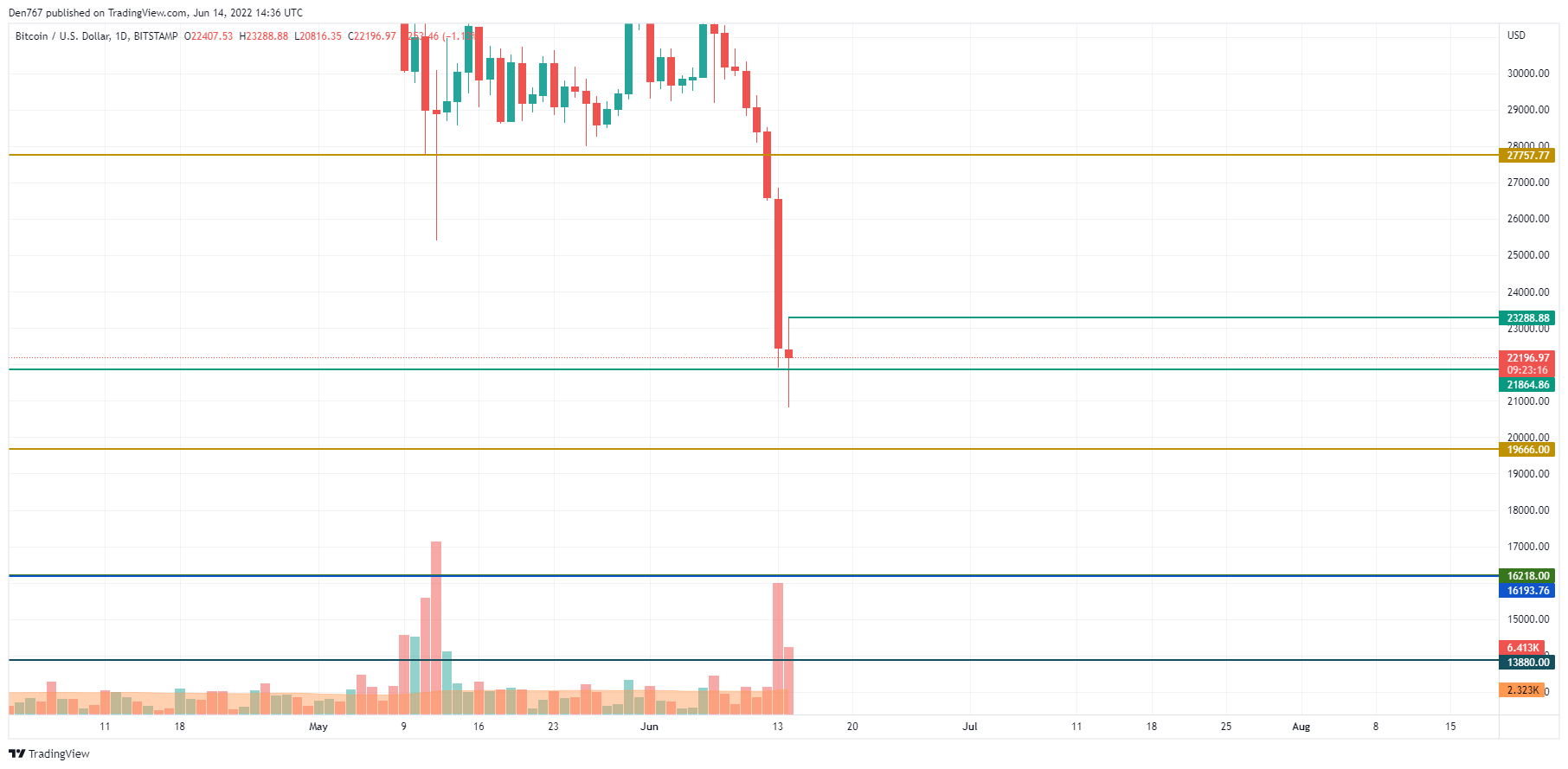 On the bigger chart, Bitcoin (BTC) has bounced off the $22,000 mark. The drop led to the test of the $20,800 zone, which was the peak of 2018. Currently, one needs to pay close attention to the $21,864 level as, if the pressure continues, one can expect the fall below the psychological $20,000 mark.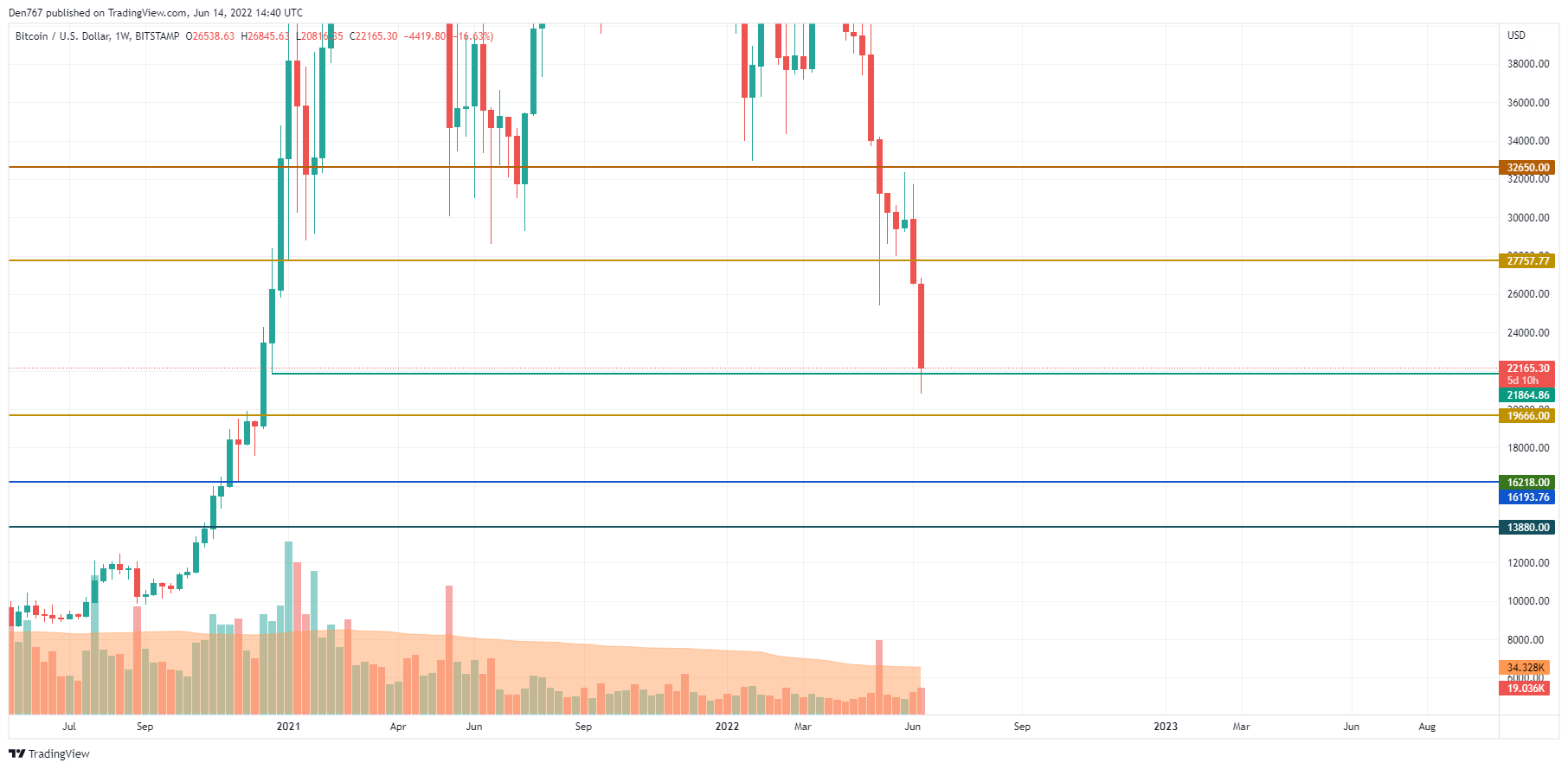 From the mid-term point of view, the week has started with the sharp drop. The fall may continue if bulls lose the $22,000 mark; however, if the rate comes back to $23,000, the correction might lead to the test of the $24,000-$25,000 zone until the end of the month.
Bitcoin is trading at $22,115 at press time.