After rapid growth, a deep correction should always happen - the rule all traders should know and follow on the crypto market. In this case, BNB is such a coin.
The hacking of the world's largest cryptocurrency exchange, Binance, provoked not only a barrage of discontent among the community but also led to a fall in the value of its platform coin - Binance Coin.
As a result of hacker attacks on the trading platform, more than 7,000 BTC worth almost $41 million were stolen. The main digital asset of the BNB platform began to fall in price almost immediately after the Binance administration posted a message confirming the fact of the attack and theft of users' funds.
The market capitalization of cryptocurrency slipped to $2.7 billion; as a result, BNB decreased to 8th place in the ranking of the top digital assets. It is worth noting that in January the coin was trading at the level of $6, and by the end of April, the token soared to $26 (+330%).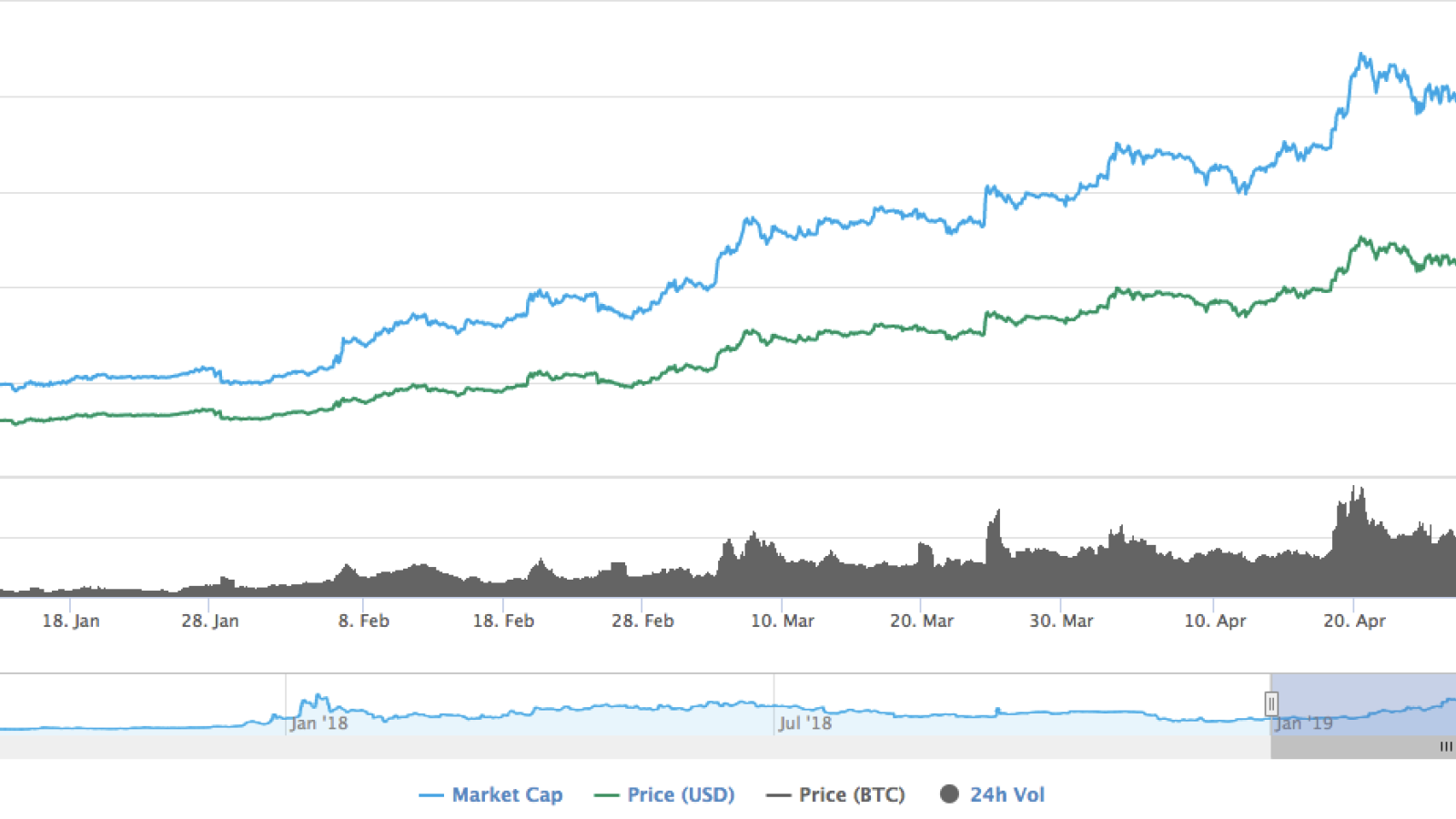 Since the beginning of 2019, the BNB coin has shown steady growth, reaching a maximum in April. The main drivers of asset value growth were the launch of the Binance Chain exchange network and the transition of many projects to this blockchain.
Now, let's analyze the coin from a technical perspective.
The long-awaited BNB correction has finally started. The investment attractiveness of Binance Coin has grown so much lately that it has changed the natural flow of events, maximally delaying the beginning of the necessary rollback.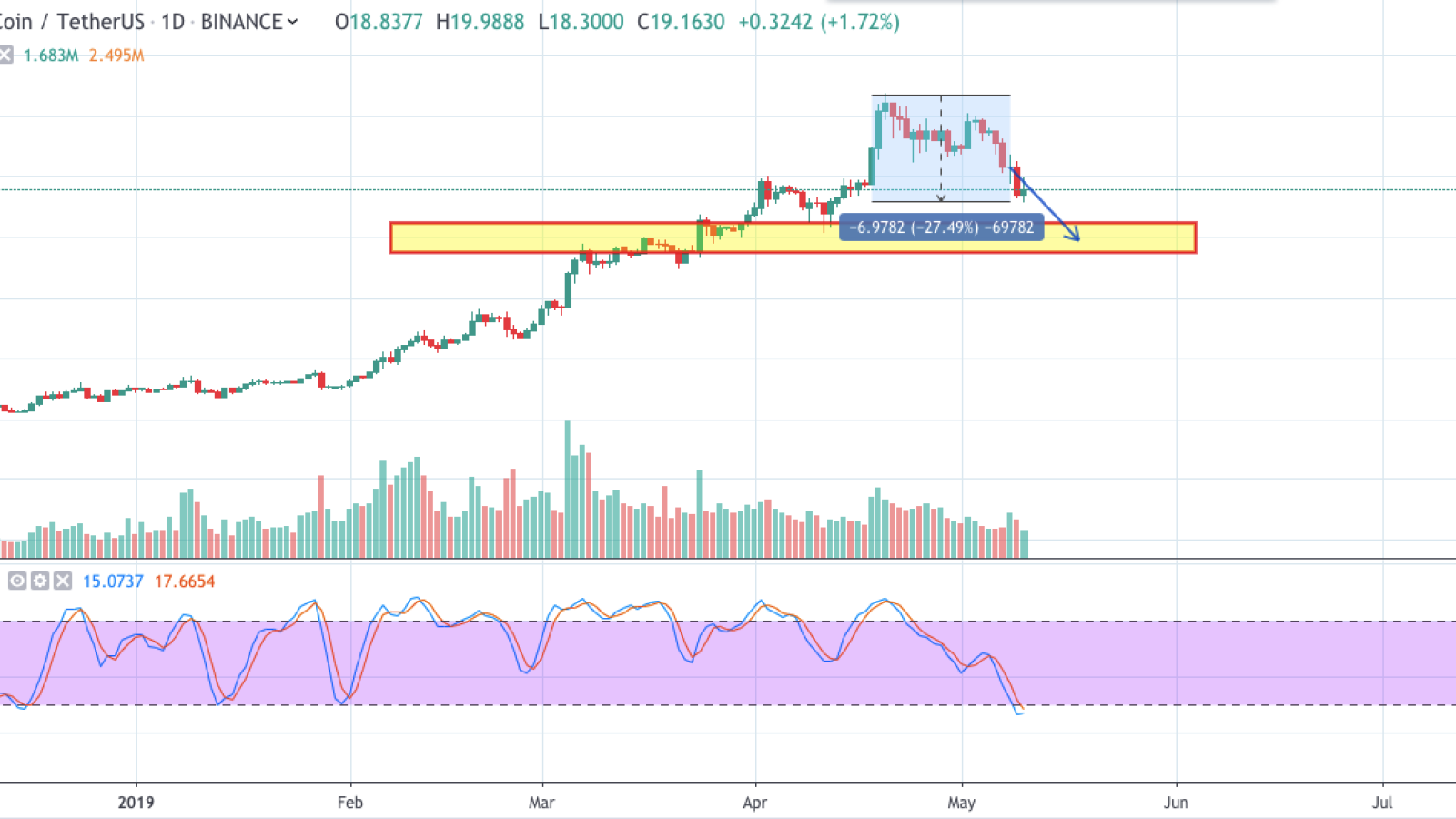 Most likely this is only the first stage of the fall, as the price should at least go down to the accumulation zone at $15-17 to fully update the highs. That is the possible long-term scenario.
On the other hand, BNB looks promising in short time frames. According to the chart, bears could not push the price below $18.30, which is followed by a bounce back to $19 and above.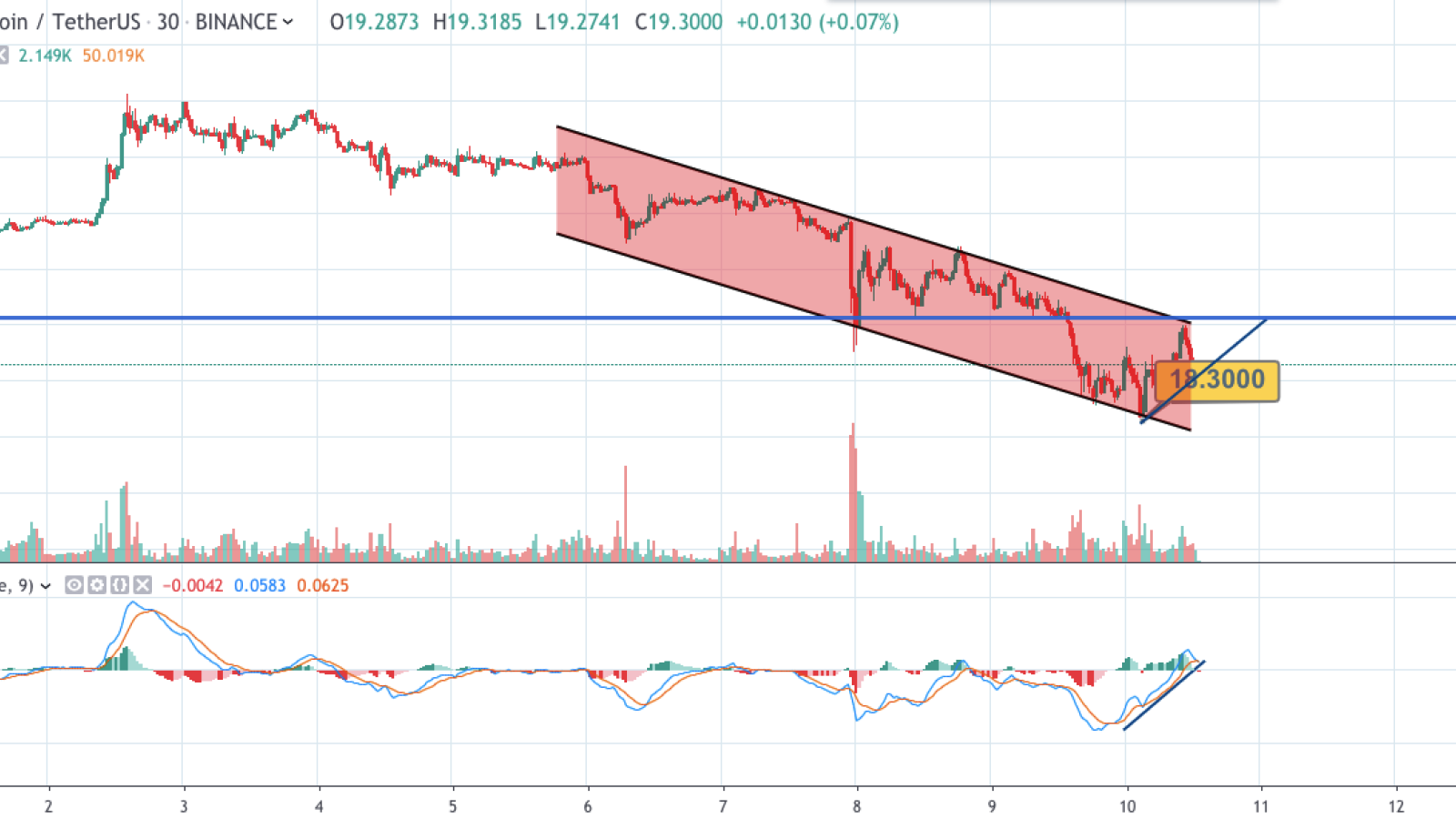 The MACD indicator is bullish, so the coin has all chances to reach the $20 mark again in the nearest days.
The Binance Coin is trading at $19.30 at the time of the writing.