As investors weigh in on the latest approval of a leveraged Bitcoin Exchange Traded Fund (ETF) product that was approved by the United States Securities and Exchange Commission (SEC), tokens like Axie Infinity are capitalizing on this broader sentiment and complemented by a rare ecosystem event which went live today.
At the time of writing, Axie Infinity is changing hands at a price of $6.04, up by 10.21% over the past 24 hours. The gaming token has now jumped by more than 21% in the trailing seven day period.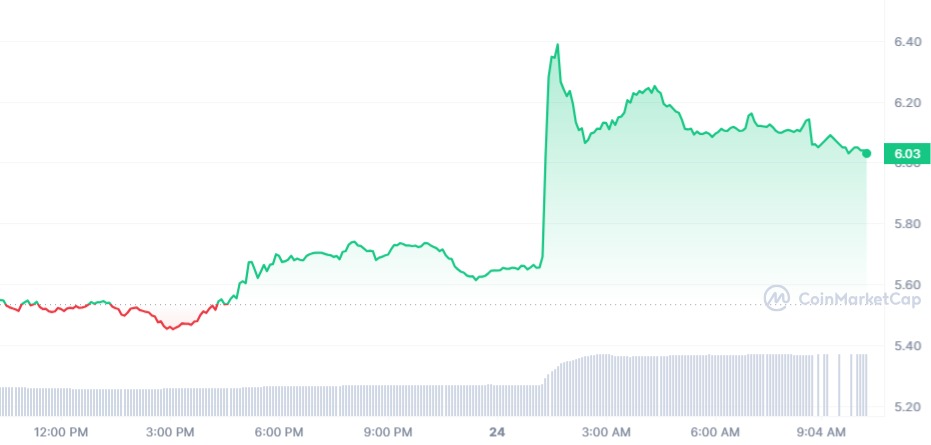 The overnight price rally appears to be fueled on sentiments of the launch of AxieTH, a gaming competition which it tagged as one of the biggest tournaments of the year.
Axie Infinity made its debut into the digital currency ecosystem as the first true representation of a working play-2-earn (P2E) blockchain gaming protocol in the Web3.0 space. AxieTH has a line up of gamers and events and generally, it has helped spark the interest in the entire Axie Infinity brand with a positive undertone for the AXS token.
AXS remains one of the tokens that is yet to heal from the brunts of the crypto winter. The token is still down by as much as 96% from its all-time high (ATH) attained about two years ago.
Reviving Axie Infinity brand for good
With so many distractions to innovation in the form of law enforcements or crackdowns from market regulators, most protocols need something drastic to reawaken the enthusiasm in their community in a bid to maintain relevance.
Axie Infinity has been doing all it can to rebuild since it reopened the Ronin Bridge, which was hacked and drained of funds last year. While the gaming protocol has picked up itself, a well publicized event such as AxieTH is important to remind everyone of the positive place the P2E game occupies in the blockchain world.