Elon Musk continues to cause a stir on Twitter with his sometimes harsh, sometimes ambiguous, but always attention-grabbing remarks. Thus, recently, his tweet about the Aptos token caused a 7% increase in its value within minutes. The price of APT had not seen such a high point in almost 30 days.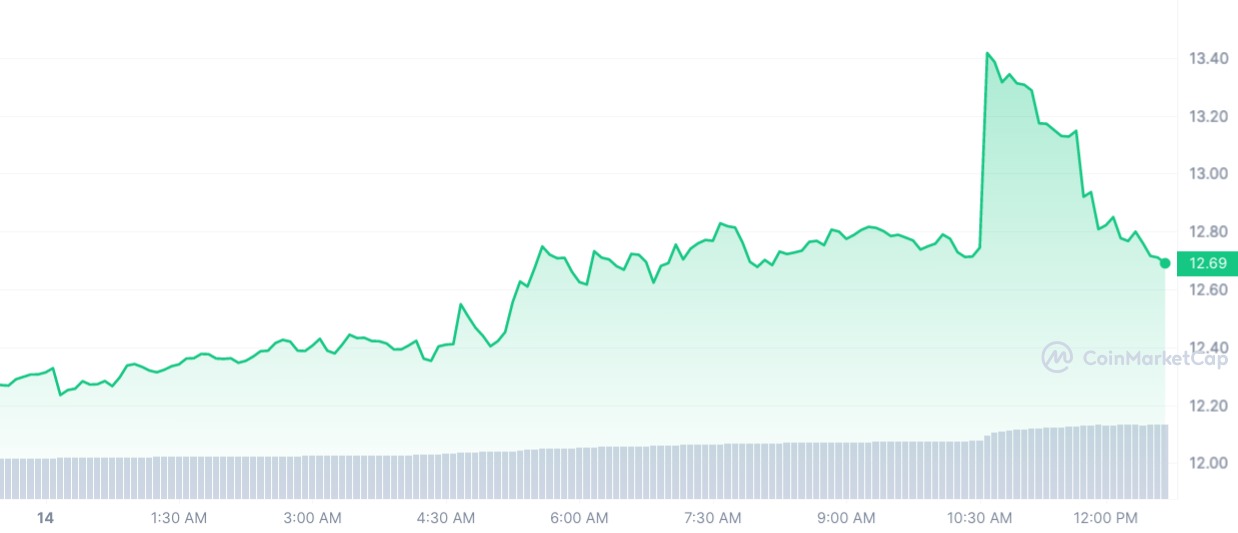 The billionaire's tweet simply read "AI APT OTT!" which puzzled many followers at first. However, for those in the cryptocurrency world, it was a clear indication to invest in Aptos token. Within minutes of the tweet, it's value soared as investors rushed to take advantage of the sudden surge.
Against that backdrop, the APT price, as shown by analyst Ali Martinez, continued to rise out of a bullish flag pattern after the daily candle had earlier closed above the 50-day moving average. More gains on the horizon, Martinez says, commenting on the token's price action. Nevertheless, by now, Elon Musk has already deleted his tweet, and the price of the Aptos token has returned to where it was before, to the level of $12.7 per APT.
The AI figured out what it meant

— Elon Musk (@elonmusk) April 14, 2023
It is likely that the APT in Musk's tweet actually stood for "advanced persistent threat." In cybersecurity, this term refers to a situation where an unauthorized user gains access to a computer system and is unnoticed within it. The eccentric billionaire attributed the deletion of the tweet to the fact that artificial intelligence understood what it meant.