Without a doubt, XRP is the most controversial cryptocurrency on the market in the recent bull run. Having fallen by over 15% overnight, XRP suffers from the lack of volume and power to break resistance. Before the bull run, it somehow managed to crawl out of the abyss and even surpass $0.40, but what's next? Will the upcoming bearish market erase the advances earned so laboriously? Read Ripple (XRP) price predictions from TradingView experts – their opinions deserve our attention.
On the waves to $0.57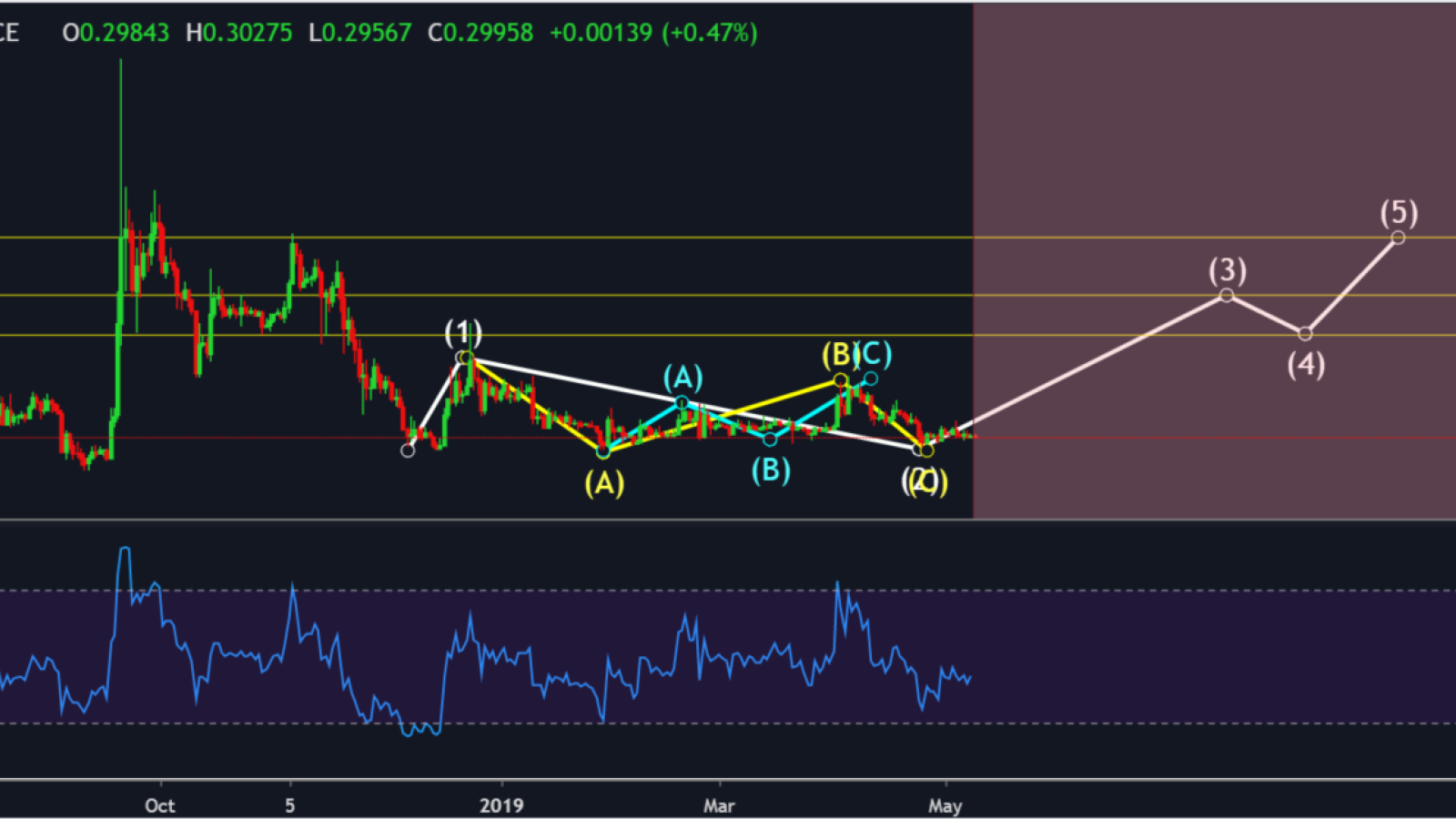 A curious XRP price chart was published by homatosan. Here, we can clearly see Elliot waves and XRP surfing somewhere on the 2nd wave. Does it mean it can reach the long-awaited target above $0.50? Well, this pattern should be validated first. At the moment, it's not clear whether it has finally formed – the recent drop might have cancelled it.
We go back to $0.29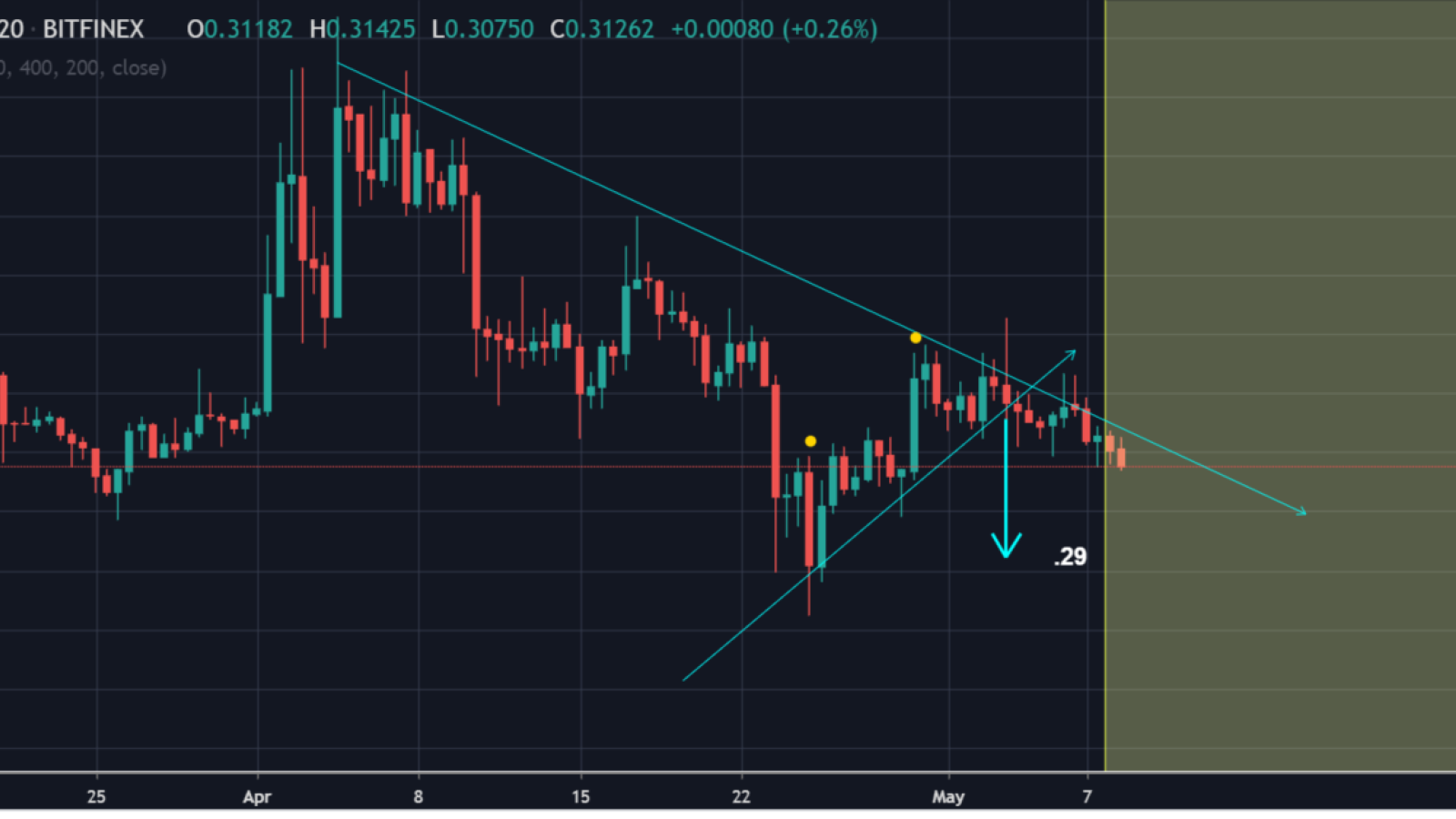 Okay, here's another pattern and an absolutely different prediction. On the XRP price chart from mycotoxin, we can see XRP escaping the triangle and heading to the bottom. If that happens again, Ripple can truly reach the $0.29 mark.
XRP reversed off resistance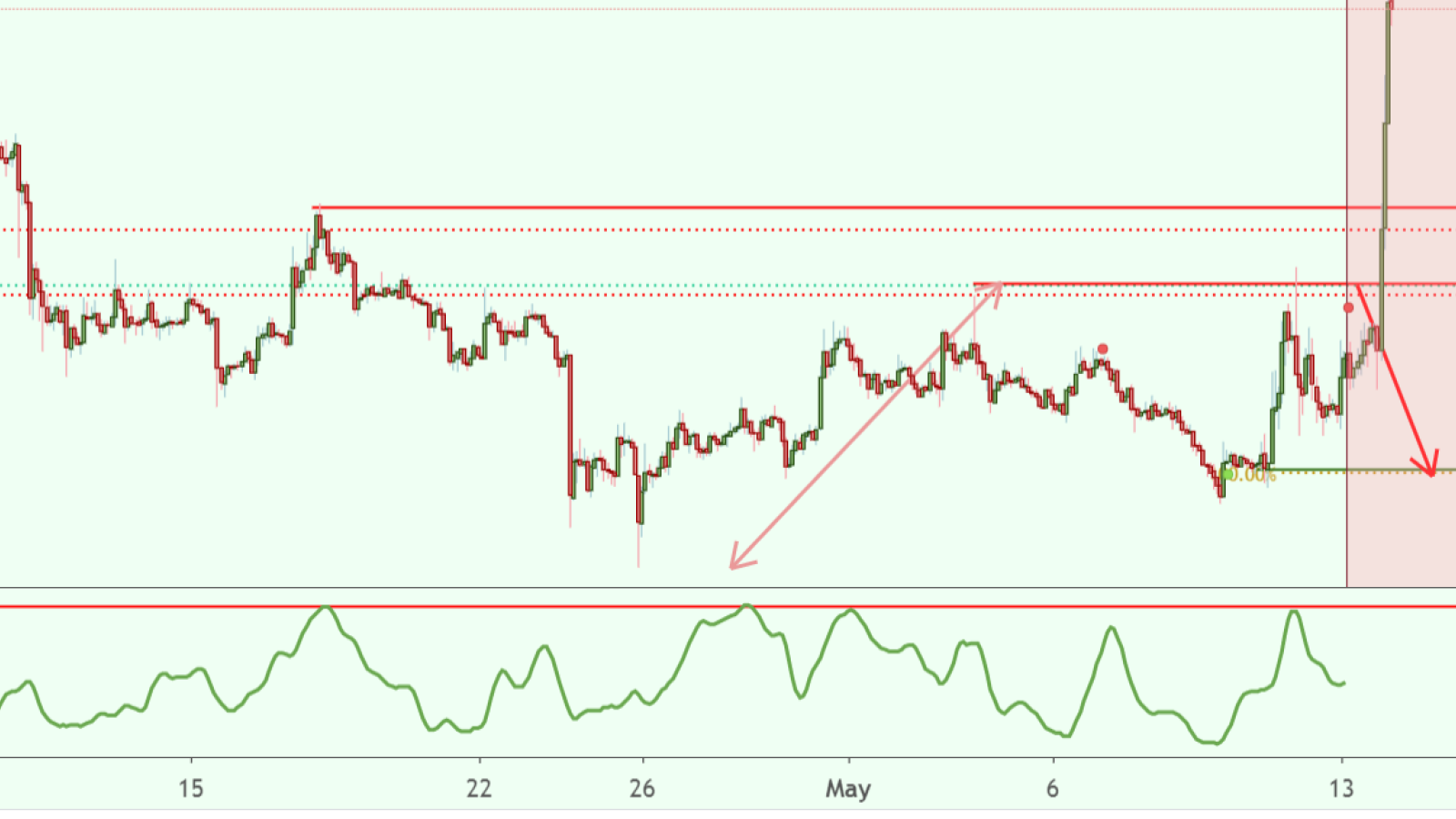 In the price chart from easyMarkets, we can see that the XRP price is approaching our first resistance (horizontal swing high resistance, 50% Fibonacci retracement, 61.8% Fibonacci extension) where we might see a corresponding drop to our first support level (horizontal swing low support, 100% Fibonacci extension). Stochastic is also approaching resistance where we might see a corresponding drop in price. Thus, XRP isn't likely to reach $0.43 again in the near future.
A gain of 400% is possible?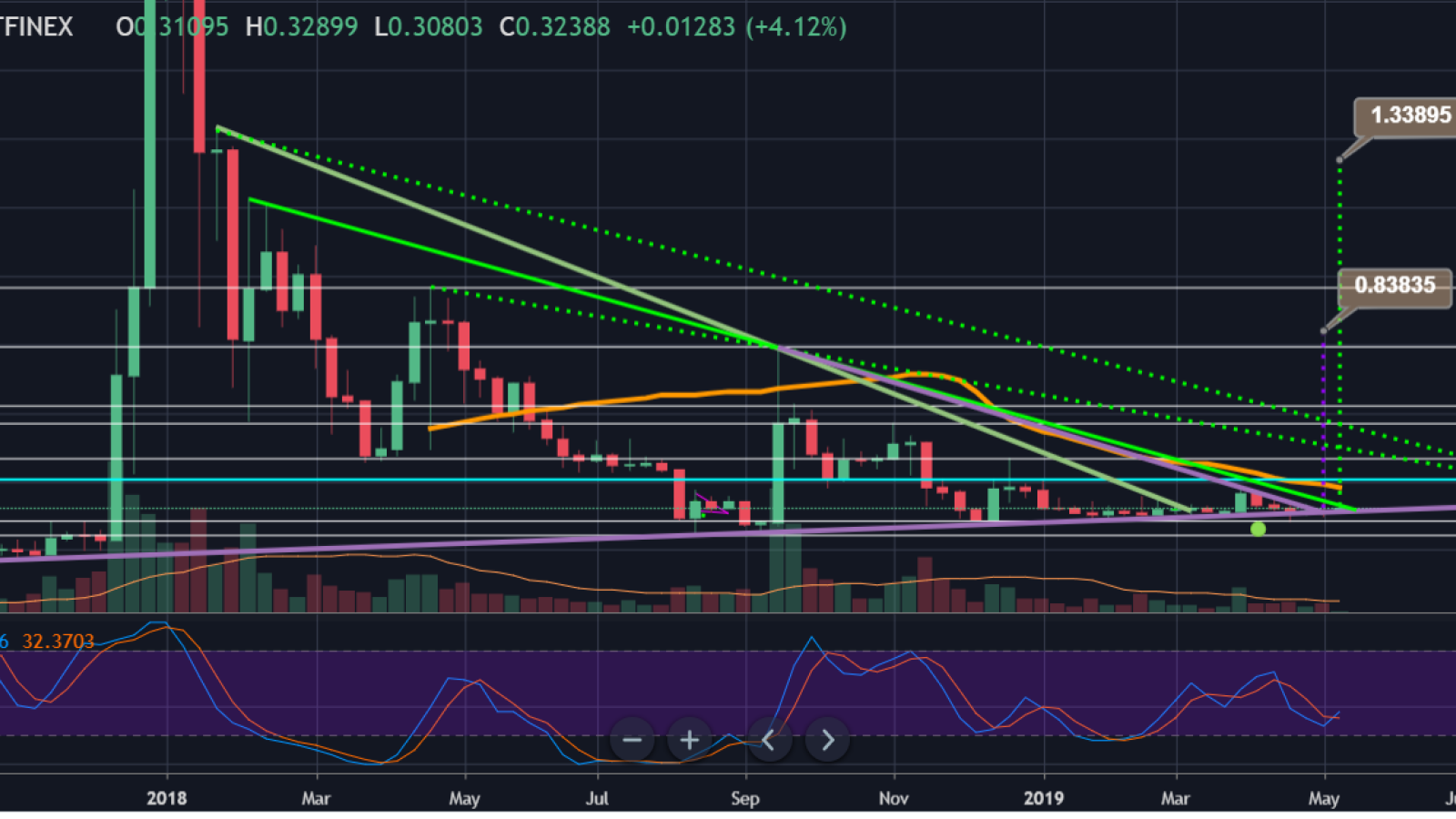 Based on the resistance confirmation price action that has been getting on XRP recently, DrDovetail is confident the real top trend line of the descending triangle pattern XRP is currently likely. This pattern is the one we are finding resistance right now. If the pattern validates, we will likely break above it and out of the pattern sometime this week or next, and the breakout target is $1.30.
In the chart, you can find other potential top trend lines with their respective breakout targets as well, just in case it is not the official top trend line of the triangle. If we are to break out of the triangle here and move to $1.30, that will undoubtedly trigger the long awaited 1-day golden cross as well, which will likely lead to even more upside. If it follows LTC's lead exactly we could then see XRP rise by 118% from that golden cross before a correction. Of course, moving from $0.33 to $1.30 will already be a gain of over 400%, but it's not the final target.
Final thoughts
Right now, we are waiting for Ripple to recover from the harsh night when it dropped by over 15%. Its spike to $0.43 has inspired traders, so it's not all lost yet. Probably, if Ripple manages to survive again and overcomes the most serious resistance levels like $0.50 and further, traders will reap truly significant profits. You have all chances to be one of them!
Price charts are taken from TradingView