Following the recent court ruling and the subsequent rally, XRP has unfortunately lost around 20% of its value since it reached a local peak of approximately $0.9. However, latest data seems to suggest that a reversal, even a 12% gain, is more than just wishful thinking.
The current market situation for XRP is proving challenging, and the token is enduring a significant bearish period. Nonetheless, a ray of hope is visible as XRP is presently hinged on the 50 exponential moving average (EMA) support level. This position is notable for often providing strong support during downturns and may be a springboard for the token's price to bounce back.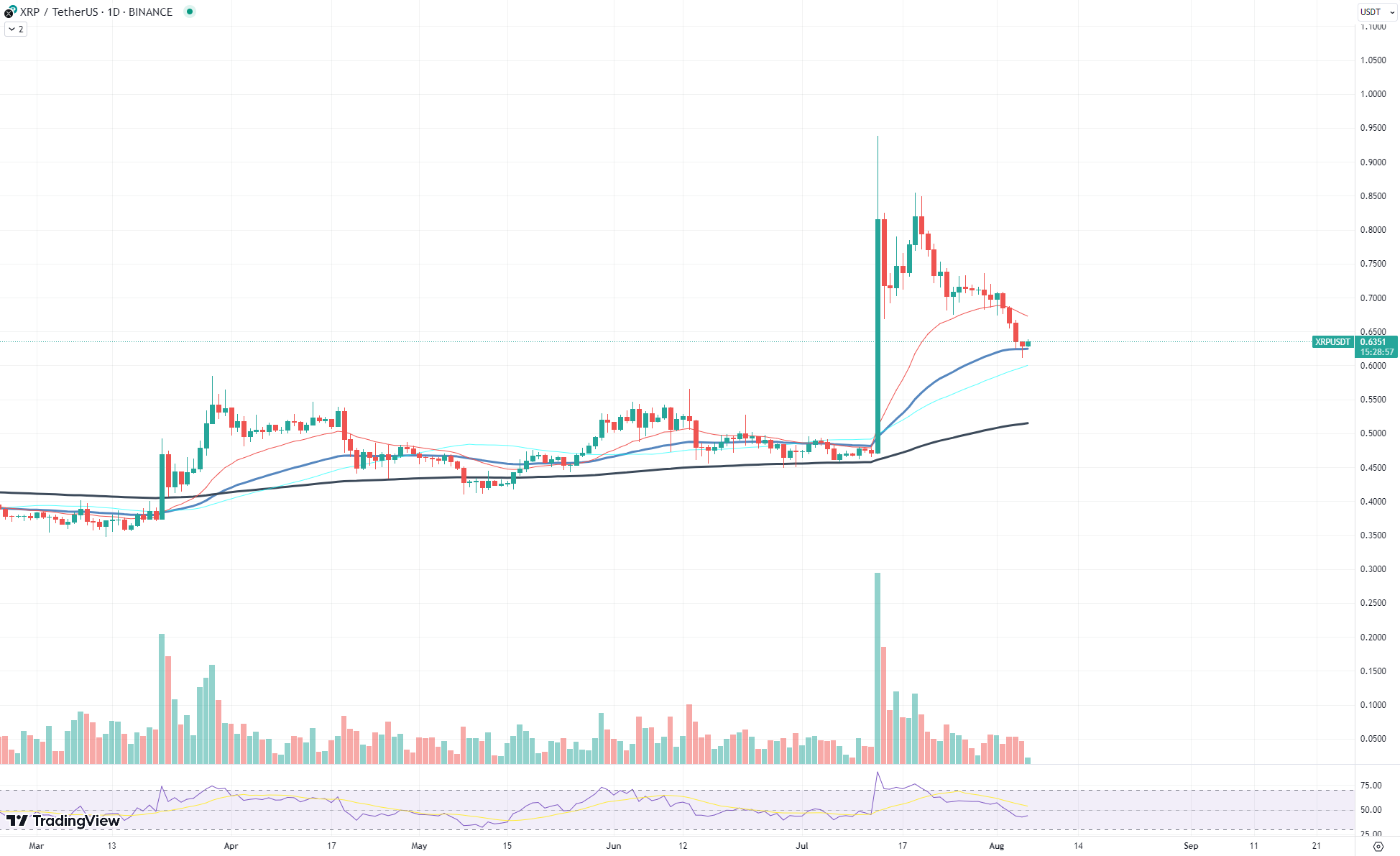 This location, coupled with visible signs of recovery, provides a silver lining for investors, but it is important to note that no significant market drivers currently exist to catalyze a substantial recovery. The market trend will primarily hinge on broader market sentiment and investors' actions in the coming days.
On a positive note, the volume of XRP traded is declining, which could indicate an impending market reversal. This trend is generally viewed as a good sign in a bearish rally as it suggests that the selling pressure may be fading, providing an opportunity for a bullish rally to take hold.
It is also worth mentioning that the market for XRP is highly volatile, meaning that predictions are merely informed speculation based on current data and trends. Investors must carefully analyze market trends and other influencing factors before making any investment decisions. Nonetheless, the potential 12% reversal provides a ray of hope amid the bearish downturn.