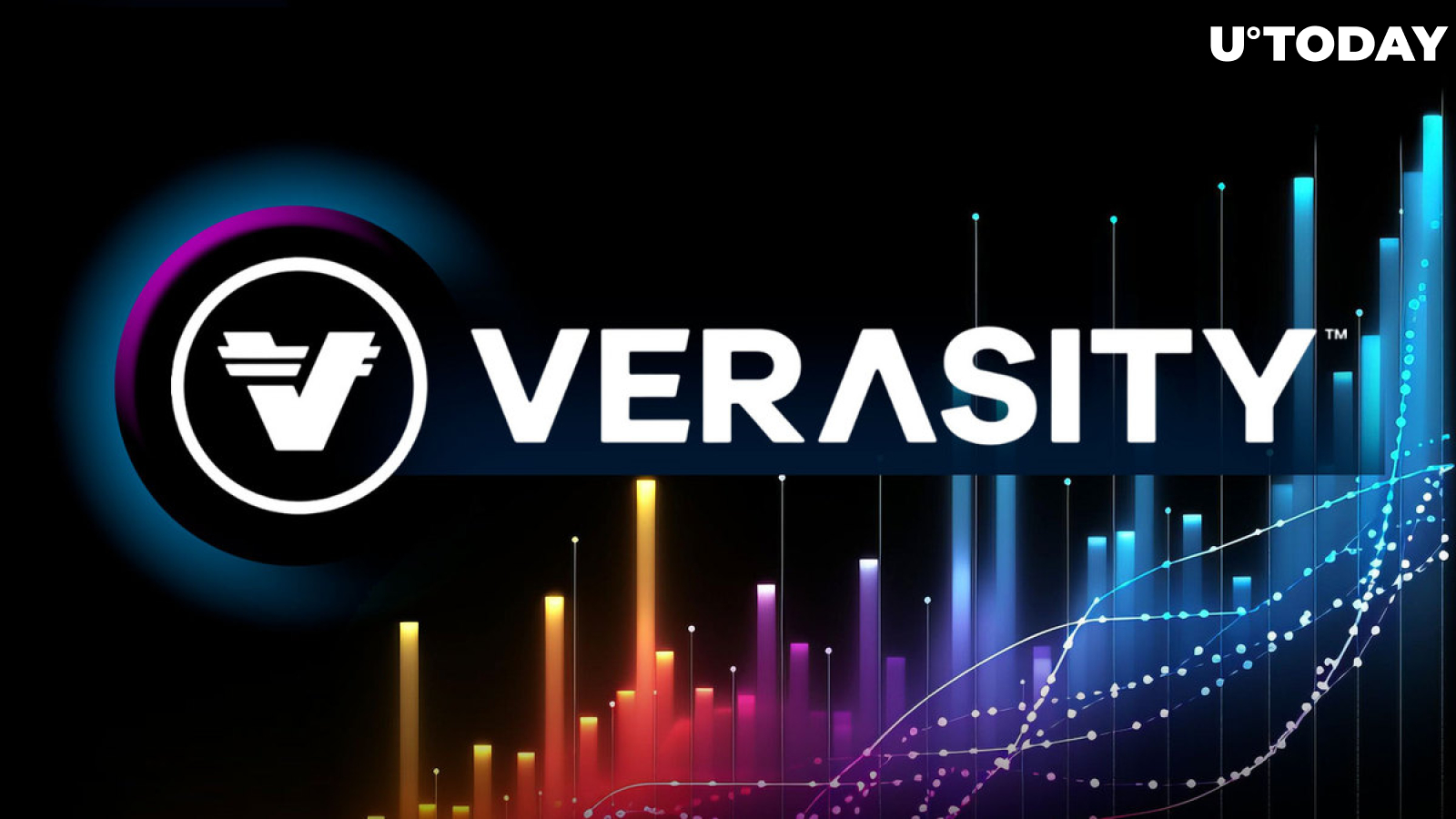 Cover image via www.freepik.com
While many are currently quite focused on the recent growth trends in XRP, crypto analytics service provider Santiment has turned the beam toward a relatively obscure altcoin, Verasity (VRA). Unsuspectingly, Verasity has managed to print weekly growth above 70%, setting it as the undisputed leader in terms of altcoin growth at this time.
According to data from CoinMarketCap, VRA is currently trading at a spot price of $0.00657, up by more than 12% in the past 24 hours. The coin's growth, as marked by its current trading volume, has signaled that there might be more upsides left for the altcoin to chart in the near term.
There is currently a lot of shifting going on within the Verasity ecosystem. Just this week, the team announced it has decided to burn as much as 10 billion VRA tokens, culminating in more than 50% of the total supply of the token. The burn was born in the aftermath of consultation with the community to change the entire tokenomics of the protocol.
The move inspired the community for two reasons. One, they believed more in the tenets being upheld by Verasity as a truly decentralized and community-driven coin. Secondly, the move underscored the growth and maturity of the protocol, highlighting that it has now become a revenue-generating outfit and, hence, has no need for incentives usage of its products and services.
SHIB-like era here?
That Verasity burnt a massive amount of its circulating supply has fueled speculation that the VRA token might be undergoing successive burning, just as Shiba Inu (SHIB) is known for.
With the team not stating this explicitly, we can, however, expect a quarterly burn as announced. This might subsequently boost the price of VRA and will be complemented by the organic accumulation of the coin through its Proof-of-View and other offerings.