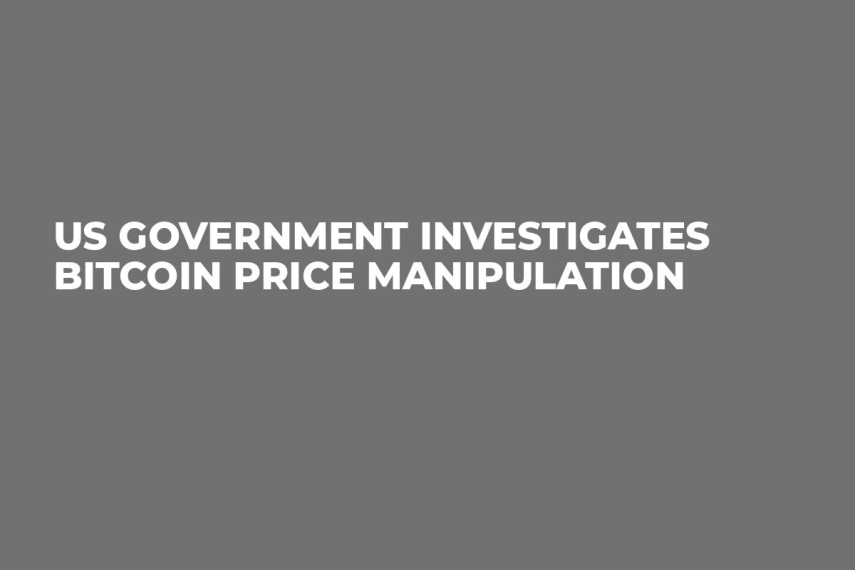 Cover image via U.Today
The U.S. Department of Justice has launched a criminal investigation into the possible manipulation of cryptocurrency markets by traders, according to a report by Bloomberg.
The probe, still in its early stages, will focus on Bitcoin and Ethereum cryptocurrencies, according to four people who say they are close to the matter, but wish to remain unnamed.
The investigation centers on illegal trading practices like "spoofing" and "wash trading" – when traders sell and buy among themselves to heighten market activity with the goal of creating a false perception of increasing demand, sources say.
John Griffin, a University of Texas finance professor who studies manipulation of digital coins, says lack of regulatory oversight may have caused cryptocurrency markets to become an easy target for market manipulation.

John Griffin told Bloomberg:


"There's very little monitoring of manipulative trading, spoofing and wash trading. It would be easy to spoof this market."


The DOJ is reportedly working on the investigation with assistance from the Commodity Futures Trade Commission (CFTC), which launched its Bitcoin-backed futures and derivative products late last year.

Brian Quintenz, commissioner of the CFTC, who spoke at the FIA Law and Compliance conference in DC last week, said that the agency was focusing on "fraud, market manipulation and disruptive trading involving virtual currency."
card
The news of the criminal investigation may have impacted investor confidence as the price of Bitcoin dropped to a month low of $7,260 and then rebounded back to $7,497.58 at the time of writing.