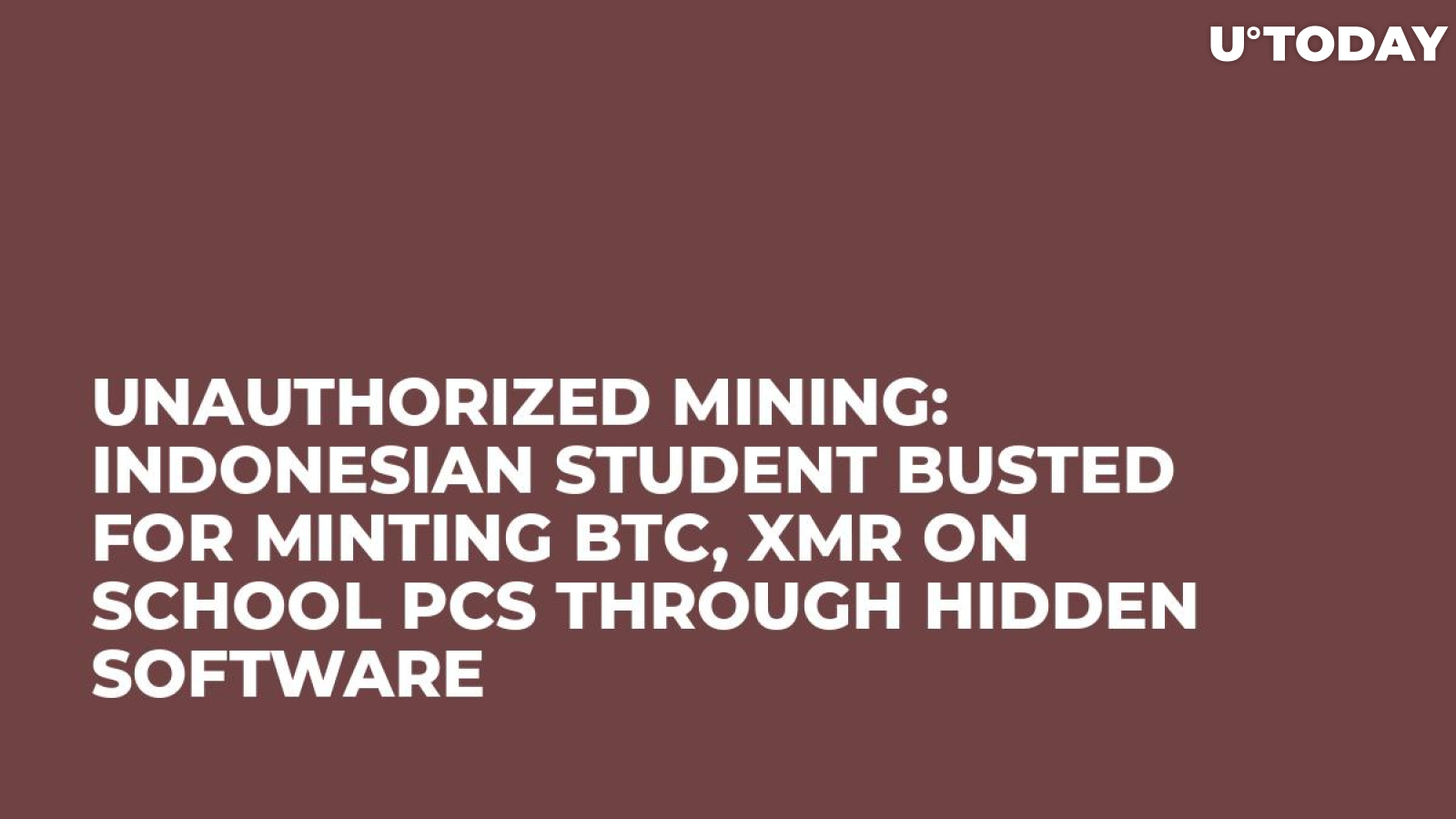 Cover image via U.Today
Cases when employees of various companies, police or scientific institutions used local equipment for unauthorized cryptomining were frequently on the news in 2018.
Now, the news is about a college attendee and the local PCs that he decided to take advantage of for cryptocurrency mining.
College computers equipped with hidden mining software
The Korea Herald reports that a 22-year-old person from Indonesia was arrested the other day for conducting unauthorized cryptomining on nearly thirty computers in the common room of a local college.
The culprit utilized a program called Honeyminer and mined Monero (XMR) and Bitcoin (BTC) for several days in late January.
A judge of the local district court released a warrant for his arrest.
The illegal college miner
The man's name has not been disclosed, but it has been revealed that he came to the college five years ago and continued his studies until he was expelled in autumn 2018. After that, he installed the hidden mining software in the local computer room.
He was arrested over the weekend in the city of Ulsan. The police have yet to clarify if he had managed to mint any BTC or XMR and what was the damage he made to the college computers.