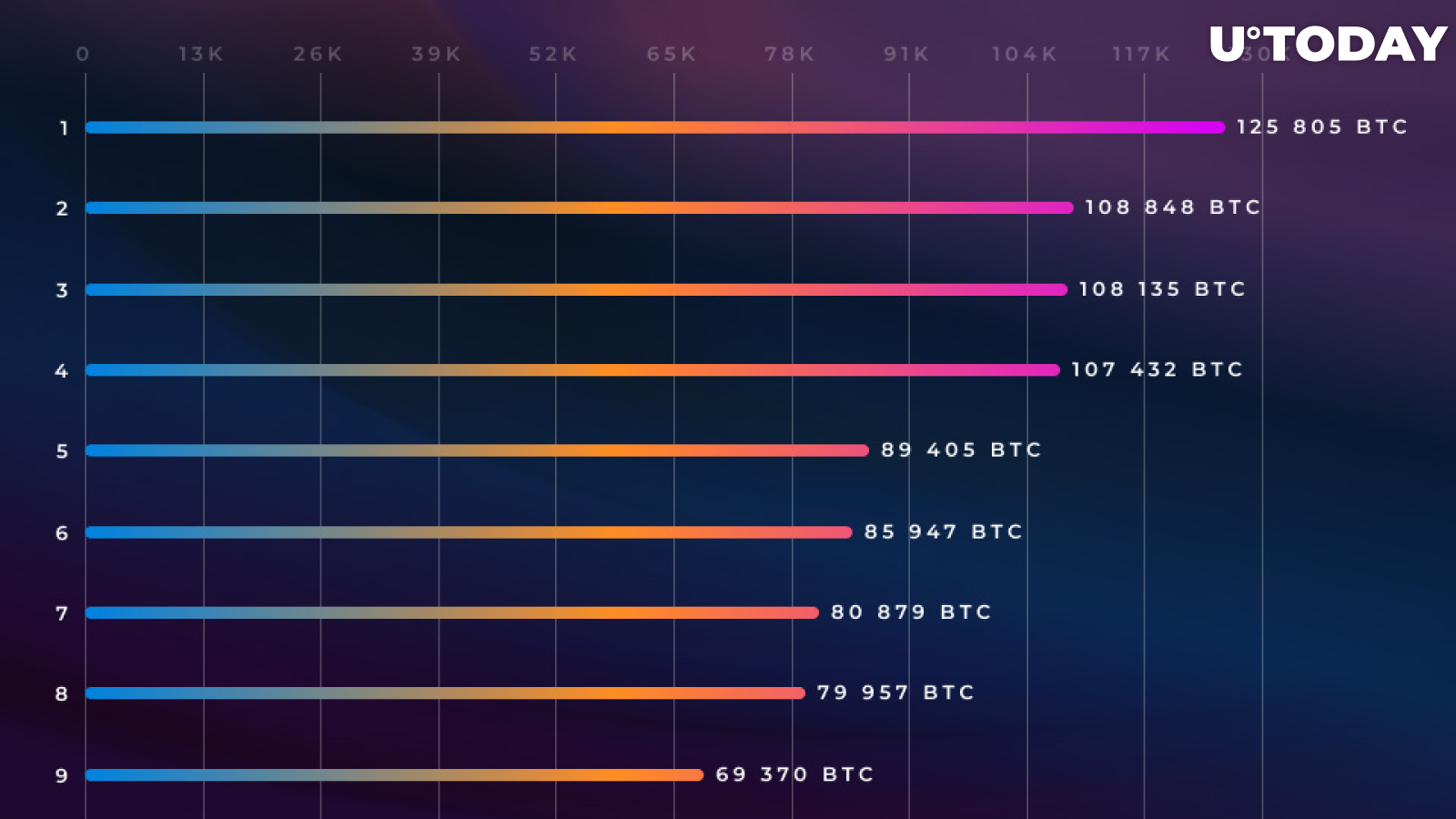 Cover image via u.today
U.Today has analyzed the top 10 richest BTC addresses to find out who rules the roost in the crypto world. As expected, the whole list is dominated by numerous cryptocurrency exchanges, but there are some surprises.


Exchanges are at the top
As of now, the wallet that belongs to Bittrex is the richest address that holds more than 122,805 BTC ($749 mln). The Huobi exchange comes second with its wallet holding 108,035 BTC ($656 mln).

Binance, which comes in third place, is technically the biggest BTC holder on the list since the sixth biggest address also belongs to the Malta-based exchange. Together, Binance holds a whopping 188,311 BTC, which is $1.138 bln.

Bitstamp and Bitfinex come in fourth and eighth places respectively.


Billionaires and zombies
Things become more mysterious when it comes to the fifth richest address. The identity of this Bitcoin whale that appeared on the horizon in 2018 remains unknown. Rumor has it that the account was funded by one mysterious Asian billionaire. Hence, the address, which holds 85,947 BTC ($522 mln) was dubbed 'Eastern Whale.'

The remaining three Bitcoin addresses, which do not belong to any crypto exchange, hold so-called 'zombie Bitcoin' since there haven't been any send transactions over the last 18 month. For example, the oldest Bitcoin address on the list, which was created in 2011, hasn't performed a single transaction (the same pertains to the 10th biggest address).