According to a fresh fund flow report from CoinShares, Solana-focused investment products attracted $200,000 last week, posting its second consecutive positive weekly result. The achievement came for the first time since the collapse of FTX, during which, in addition to a massive sell-off on the secondary crypto market, there was an exodus of funds from such investment products.
In addition, there were inflows into Bitcoin (BTC)-oriented products, plus $10.8 million, as well as Polygon (MATIC), where the result was $300,000. For the entire market of crypto-oriented investment products; however, the week ended with a massive outflow of $7.5 million.
On a positive note, the biggest outflows came from funds betting on a decline in the value of BTC. In addition, large volumes exited Ethereum-oriented products, which CoinShares analysts link with the uncertainty surrounding the unlocking of tokens from staking.
Solana (SOL) price action
Despite small but still positive signs on Solana-focused investment products, things were even less dynamic on SOL quotations. Thus, the spread between the high and low of the SOL price in the previous week was just over $1.5, which is less than 10% of the token's price now.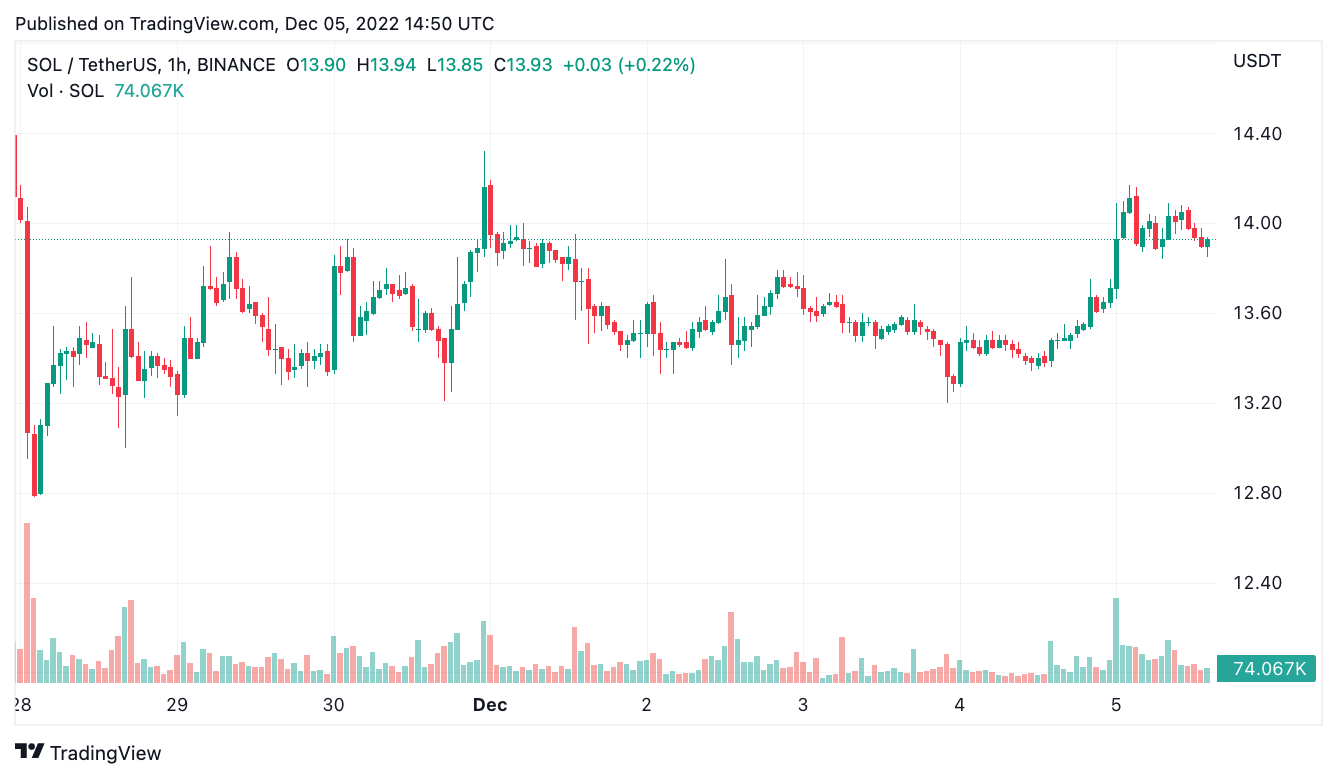 On the other hand, the Solana token quotes have at least stopped their fall, which may give time to reflect on the future of the project.