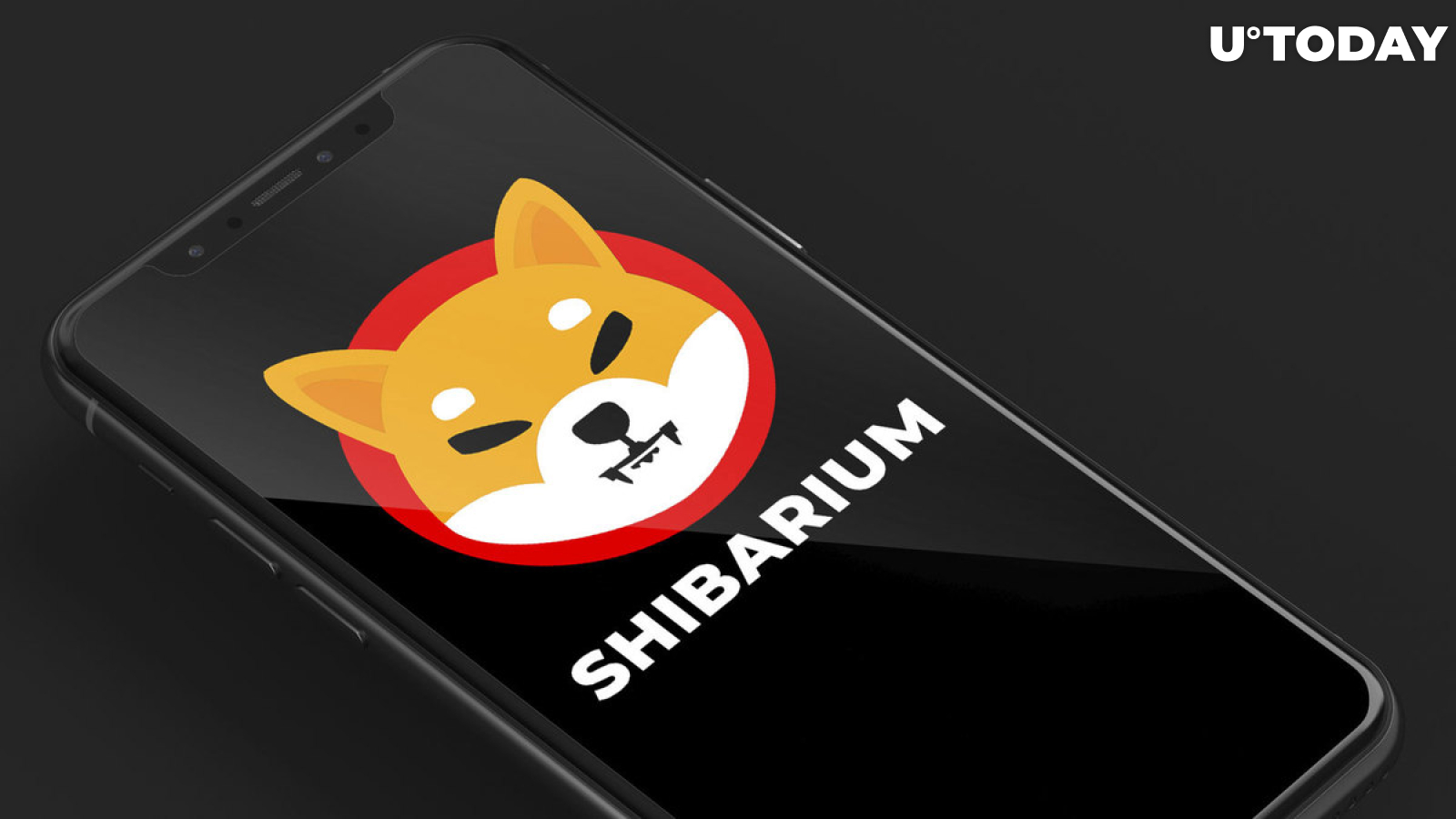 Cover image via www.freepik.com
In light of the recent news about Shibarium allegedly being a clone of another crypto project's testnet and YouTuber Ben Armstrong (aka BitBoy) threatening to reveal Shytoshi Kusama's real name, the lead dev of Shibarium posted several messages in the Shibarium Telegram chat to clarify a few things about the FUD.
Commenting on Puppynet allegedly being clone
Shytoshi rebuked the community for spreading FUD (a popular acronym in the crypto space meaning "fear, uncertainty, doubt"), saying that "these outbursts of FUD will help no one."
He touched on the recently emerged issue of Puppynet being a clone of Rinia's testnet. That was revealed due to the same ChainID number, which Shibarium developers, apparently, forgot to erase.
Kusama stated that they could not make a fork since Shibarium is not an open-source project, and this is against the rules. However, he emphasized that Puppynet is only a testnet, and there will be "multiple nets to address any bugs found in the current Puppynet version."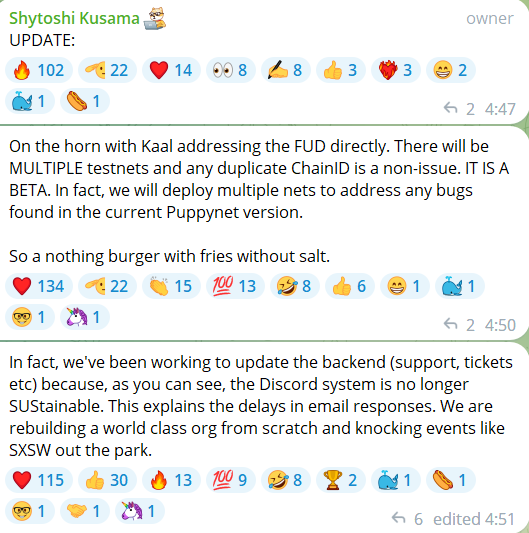 Discord Bone community spreading FUD about Shytoshi
Kusama also shared that over the past several weeks, "half the people in the Discord Bone room" have been calling him names and threatening to dox his real name on various social media platforms. They have also been calling the lead developer a scammer and discrediting him in various ways. Among those who have threatened to dox his real name was the YouTube blogger Ben Armstrong, known as BitBoy in the crypto community. Kusama posted a response to him, reminding BitBoy that he had been selling SHIB T-Shirts that he featured in some of his videos.
BitBoy hinted that Kusama may be leader of FTX exchange Sam Bankman-Fried.
At the same time, Kusama pointed out, the same people have been trying to "pump their bags on projects they used my name to pump in the first place."
While for many months Kusama was working on Shibarium and they were in it with him, "they went behind my back and collected enough Shibians to have these moments and appear intelligent." They made a profit, Kusama continues, "by dumping with each listing, enough BONE to dump and make you all panic." As reported by U.Today, $5 million worth of BONE has been unstaked and left the SHIB ecosystem.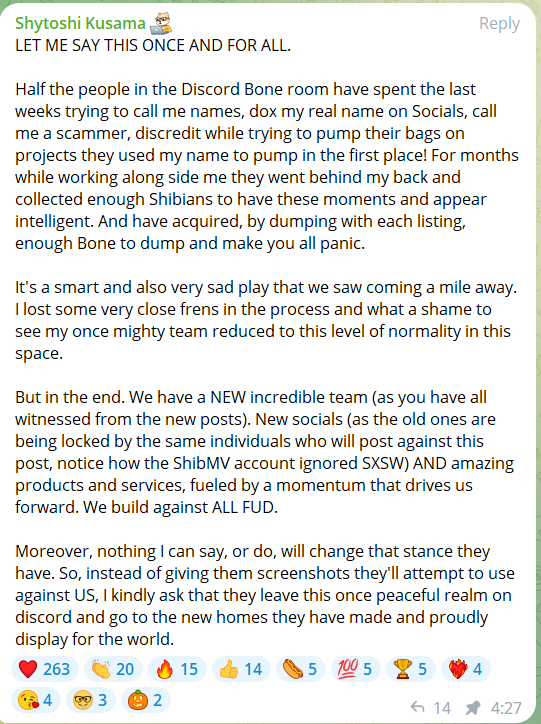 Replacing team and social media accounts
Shytoshi also revealed that he has been replacing his team of developers and that he has lost some of his close friends while doing it. It has been alleged that one of the top developers that he fired was Trophias.
Kusama has also been replacing the social media accounts of the major SHIB project. For example, on March 15, he announced a new official Twitter account for Shiba Inu Metaverse. According to him, the previous official account (which now has been named the second one) ignored the presentation of the SHIB Metaverse at the SXSW movie and media festival.
In the same tweet, Kusama revealed a new trailer for the metaverse, a WAGMI Temple Alpha preview.
As for the team, Shytoshi said that he now has "a new incredible team." He also asked all the FUD makers to "leave this once peaceful realm on Discord."