The second largest canine crypto in terms of market capitalization, Shiba Inu, has demonstrated an impressive rise over the past week as its price jumped by nearly 20%.
SHIB price close to "burning" a zero
Since the middle of last week, Shiba Inu has been growing by leaps and bounds.
On Tuesday, Jan. 10, the price soared by 10%, and from Wednesday to now, it has spiked by over 12%, hitting the $0.00000980 price mark.
In early November when the crypto market was hit by the insolvency of the FTX giant and its founder, former crypto billionaire Sam Bankman-Fried, Bitcoin and altcoins have plunged. Shiba added the fifth zero to its price, and now, it seems, it is preparing to eliminate it once again.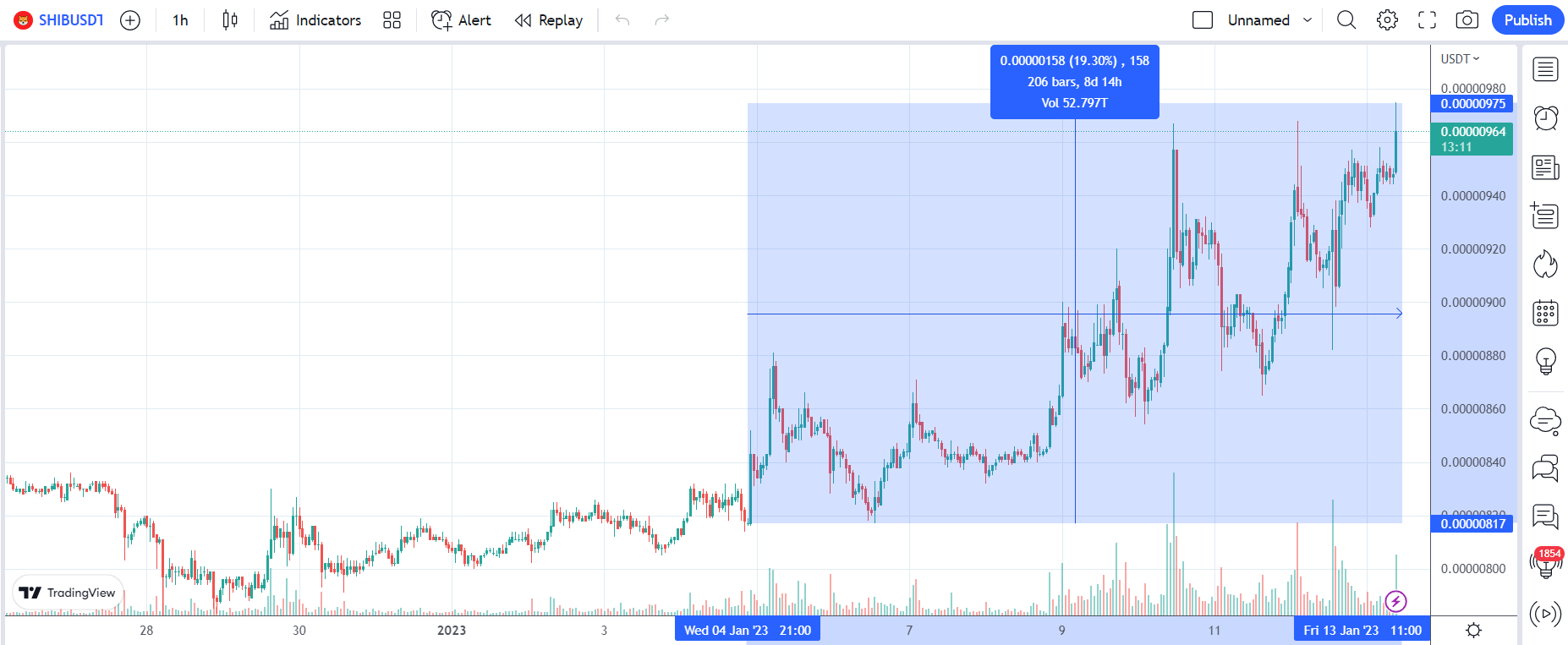 Bitcoin rising close to $19,000
Another factor that has likely contributed to the coin's growth is the rise of the Bitcoin price. Over the past few days, BTC suddenly regained the $18,200 level, and on Jan. 12, it touched $19,000 before rolling slightly backward.
SHIB and other altcoins surged on the back of the flagship cryptocurrency. Besides, Twitter has recently added a "cashtag" for Shiba Inu, as it did for Dogecoin, ADA and other cryptos as January began.
Little things like this generally contribute to an overall background upon which a token's price can go up.
Aside from that, SHIB Metaverse hub WAGMI Temple is going to be previewed by the attendees of SXSW 2023 in Austin, Texas, as covered by U.Today.