Shiba Inu (SHIB), the second largest meme coin in the digital currency ecosystem, is defying gravity today as its price has printed a new bullish chart alongside general market sentiment. At the time of writing, Shiba Inu has printed a 1.37% growth rate to $0.00001154 in what accounts for one of the crypto's slowest starts to a week in recent times.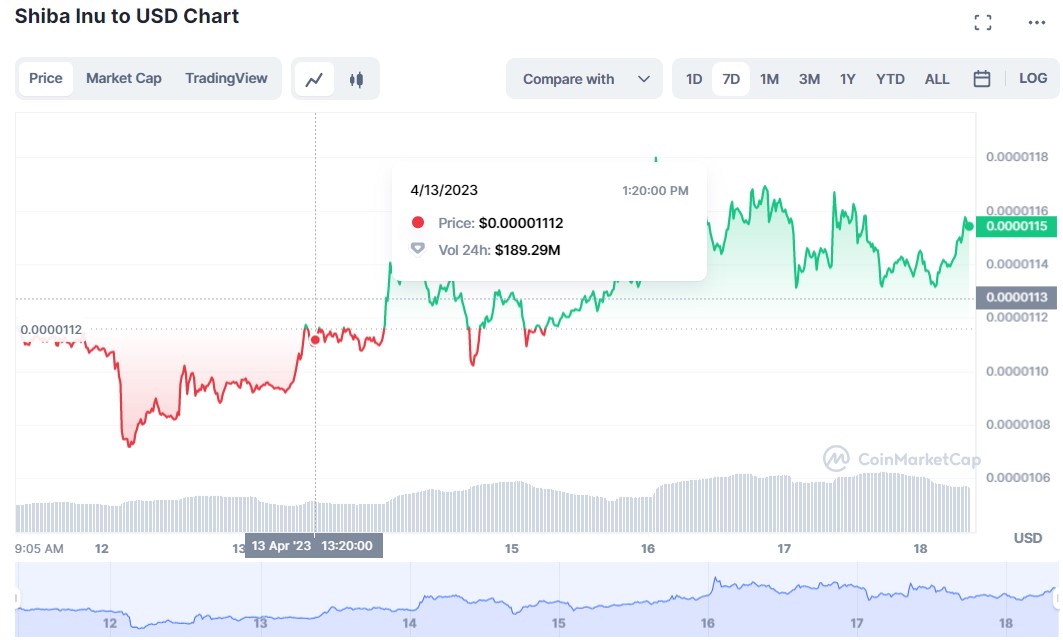 A look at the Shiba Inu metrics shows that it is seeing a slight loss in terms of trading volume. While this metric is just seeing an uptick, the much-referenced burn rate is down by more than 98% as less than 500,000 tokens were sent to dead wallets over the past 24 hours.
This is a rather slow burn rate considering the millions of tokens that are often burnt in the Shiba Inu ecosystem prior to this time. With the current growth outlook not being fueled by positive sentiment around the burn rate, the likely trigger will be the inherent utility that the Shiba Inu protocol is making efforts to unleash.
It remains uncommon for Shiba Inu to expand its ecosystem as it relates to its integration by payment platforms, and most of what its embrace over the years might be what is stirring unconscious growth at this time.
Shiba Inu and subtle bullish fundamentals
Shiba Inu has carved out a unique niche for itself in the crypto world, an influence that is now gradually expanding into the Layer 2 world through its Shibarium protocol.
The meme coin is pivoting away from mere recognition as a fund token and is now a digital asset prominently nestled in the wallets of large market whales. Besides its propensity to chart a huge price gain through its higher volatility, Shiba Inu's utility is one thing many buyers seek to align with in the long term.