The year 2023 began in the best traditions of the latest bull market, when the suddenly emerged token Bonk Inu (BONK) rose by more than 600% in seven days. As the name makes clear, BONK is the counterpart to the successful Shiba Inu token, SHIB, but on Solana.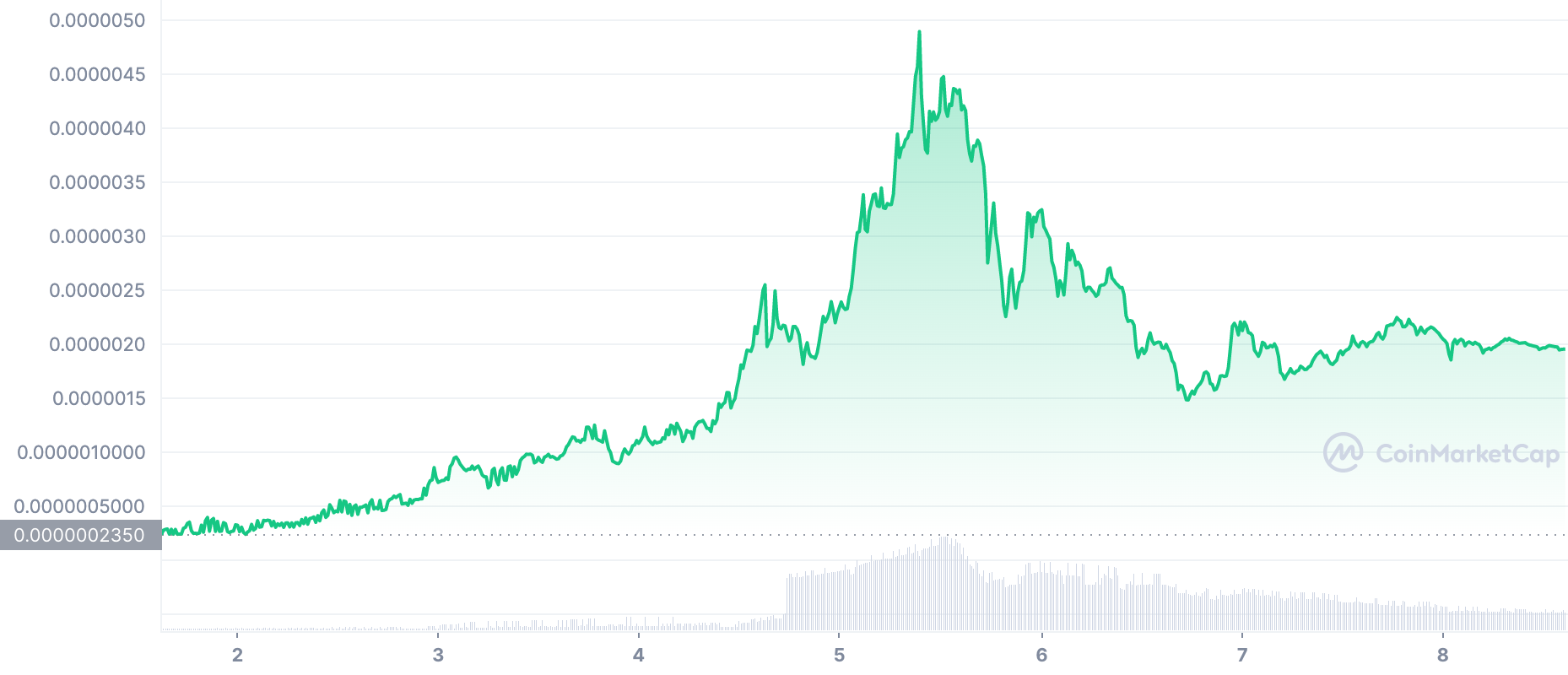 In fact, if CoinMarketCap data is to be believed, BONK appeared even before the new year, in the final week of December. In all that time, it has managed to gain almost 116,000 holders and also burned about 6% of its 100 trillion token offering.
There is no centralized way to burn BONK yet, and the trillions of tokens burned were sent by the project team itself to dead addresses for a variety of reasons.
SOL and BONK price action
The activity around the new token has so excited the Solana ecosystem that even the native blockchain token, SOL, has managed to climb out from below the $10 price level and soared 35.7% in the past week.
The price of BONK has risen by 1,700% in all that time and is now holding at $0.000002 per token, with an all-time high of $0.000005. The token has already earned a listing on small and medium crypto exchanges, but is not yet presented on major exchanges.