Shibburn platform that tracks the burn transactions of SHIB, has recorded a rise of the SHIB burn rate metric over the past hour as it surged from roughly -40% to +65.30% at the time of writing.
As it happened, a total amount of 66,760,288 SHIB meme coins has been transferred to unspendable blockchain addresses and locked there forever.
This uptick in the burn rate has finally arrived after several consecutive days of red figures that preceded it. Within less than two hours, two SHIB chunks have been burned – 14,447,005 SHIB and 10,487,173 SHIB, which have been the largest Shiba Inu burn transfers so far.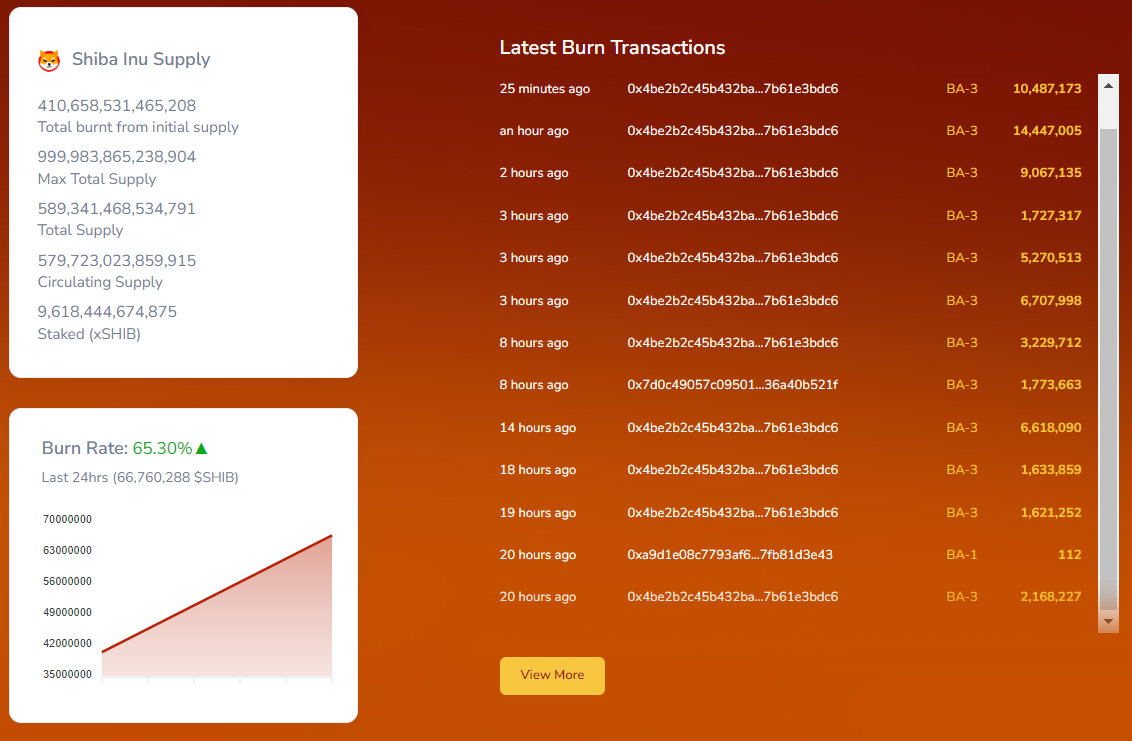 SHIB member shares tips on how to start project on Shibarium
An official marketing expert of SHIB known as Lucie on the X app (formerly called Twitter) has shared a few tips for those who would like to kickstart their projects on Shibarium. She highlighted nine points that are necessary to follow to build a successful project on this Layer-2 blockchain.
Lucie mentioned the importance of a white paper to tell the community about the project's goals, tech basis and plans, which she dubbed "eye-catching marketing" and "smart planning." She especially stressed how important it is to build a community for a project, to "rock your social media," she advised. Another vital thing for building and then running a project on Shibarium is holding the tokens that are used on it – SHIB, BONE and LEASH.
In particular, BONE is very important here since it is the gas token for Shibarium, which fuels all transactions on it.