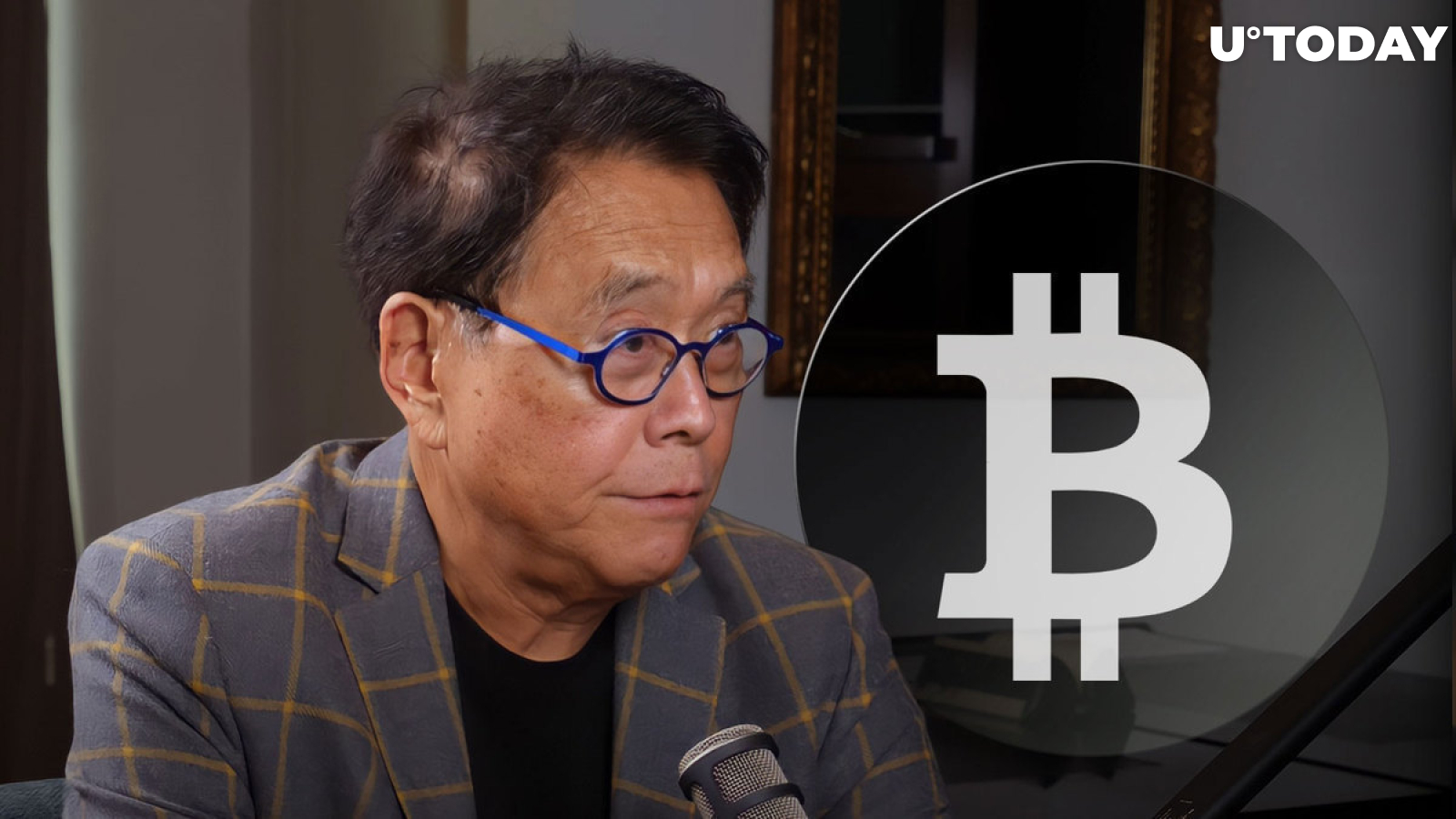 Cover image via www.youtube.com
With almost every country on Earth today battling excessive inflation, major financial experts like the "Rich Dad Poor Dad" Author Robert Kiyosaki have been sounding alarms on how many can reposition and fight this inflationary war with their investment choices. Again, Kiyosaki has leveraged the X platform to advocate for Bitcoin (BTC), keeping his publicity for the coin steady.
In his recent admonition, Kiyosaki defined what hyperinflation represents, which is not the misconception that price is going up, but the exact opposite. He highlighted that with hyperinflation, the purchasing power of someone's money is actually going down, a situation that can present a bad economic status.
In order to prevent this, Kiyosaki advised his more than 2.4 million followers on X to buy Gold, Bitcoin and Silver to stand up tall later.
'Don't be a loser. Buy gold, silver, & Bitcoin and be a winner not a loser,' he said emphatically.
Over the past decade, many have actually grown to see Bitcoin as a major hedge against inflation in recent times. While Gold takes up the de facto role in the investing world, Bitcoin is now notably evolving enough to also assume this role.
Bitcoin gaining wings
Besides Kiyosaki's consistent call to buy Bitcoin, many entities in the financial ecosystem are notably doubling down on their overall embrace of the premier cryptocurrency in recent times, a trend that appears to be giving the coin the right-sized wings to fly.
At the time of writing, the digital currency is changing hands at a price of $26,960, according to data from CoinMarketCap. At the moment, the coin has soared as high as 62.91% in the year-to-date (YTD) period, lending credence to how well the digital currency can help preserve capital and return value to its holders compared to traditional assets that generally depreciate with inflation.