The cryptocurrency sphere attracts loads of attention and the volume of crypto payments continues to increase. B2BinPay presents a new version of its crypto payment solution.
B2BinPay Has Built a New Version of the Most In-demand Crypto Payment Provider
The second version of B2BinPay is the newly made option that allows merchants to accept Bitcoin payments and other top cryptocurrencies. Supporting payments with digital assets helps generate a vast customer base as clients can use BTC, ETH, LTC, BCH, XRP, and many other top coins. Another prominent feature is exchanging Fiat, Crypto, and Stablecoins into another currency. Moreover, B2BinPay is an attractive solution that will help you overtake competitors with all the advantages of the most popular cryptocurrency gateway on the market. It provides a fast and straightforward operation divided into 4 stages: Invoice, Payment, Conversion, Settlement.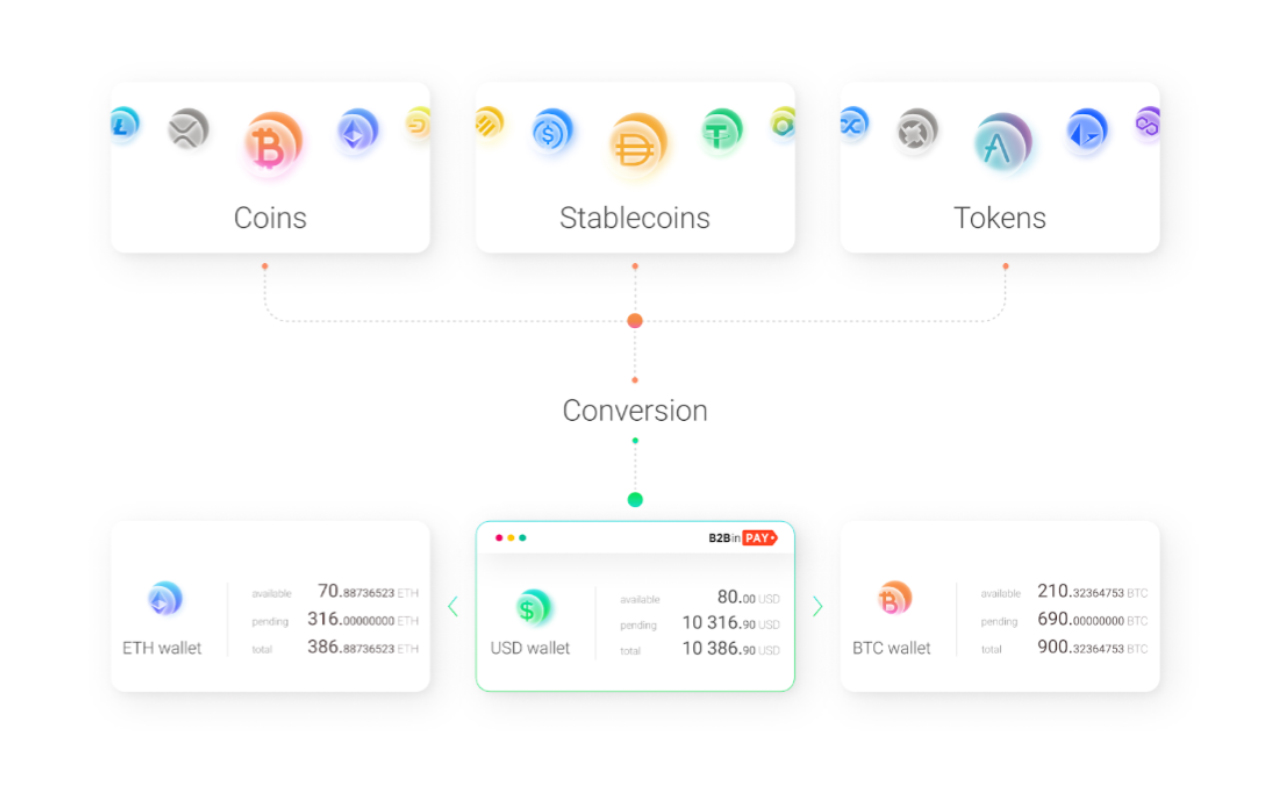 Payouts
Business founders can convert their digital currencies into cash by getting Wire Transfers. Direct payouts to bank accounts are available for USD and EUR via a string of secure payment systems (SWIFT, SEPA, and Faster Payments). Furthermore, users can create settlements in top Crypto and Stablecoins. B2BinPay turns the consumer's payment into the chosen asset after blockchain validation. The high-end solution that allows you to accept cryptocurrency payments provides Easy exchange (for payouts in other currencies) and Actual Exchange (for sending one coin and getting another right into the e-wallet) options.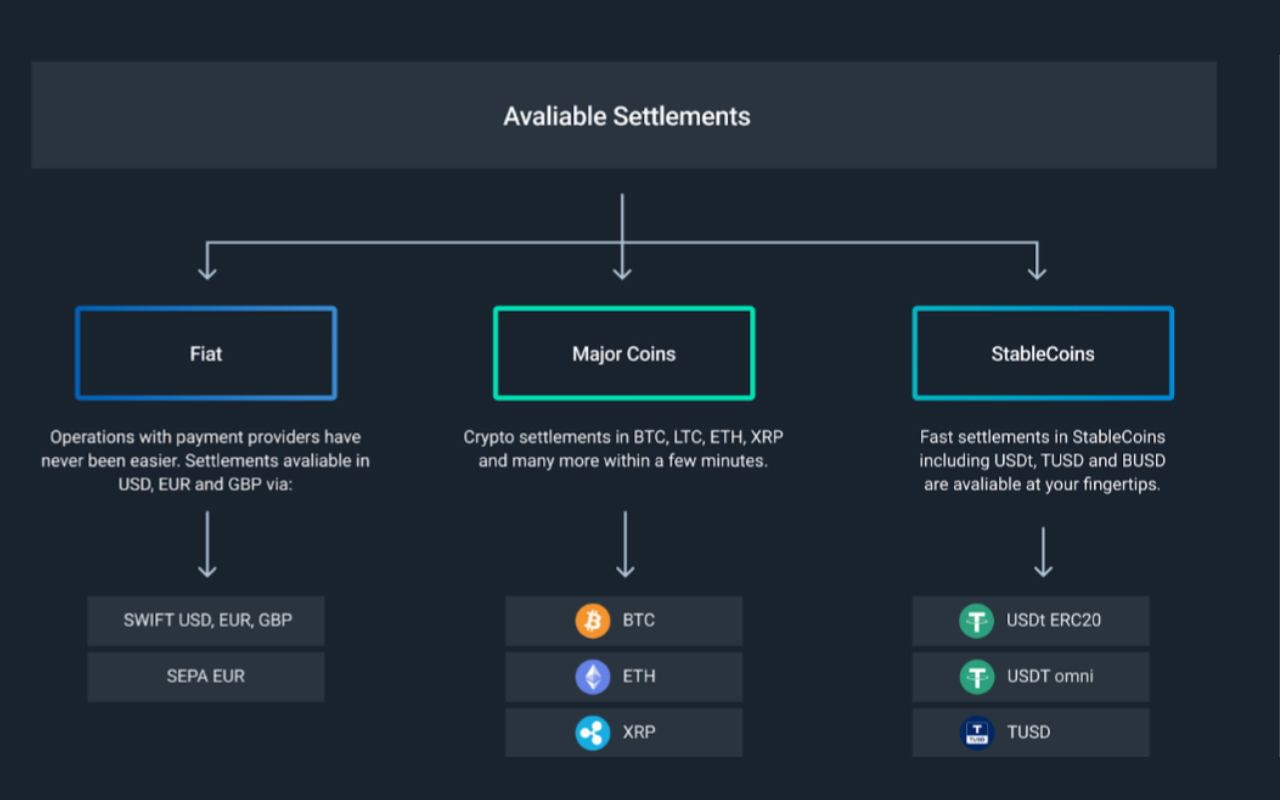 Bank Withdrawals
Business founders can set a one-time settlement or schedule regular withdrawals; the final decision depends on your needs. Fast and straightforward payouts are the primary duty of the B2BinPay. It allows the creation of settlements in different currencies that are different from the wallet currency. Users can promptly withdraw their money after passing the KYC/AML procedure set by the company.
A Flawless Solution For Business
B2BinPay is the most popular crypto processing tool made by B2Broker, the industry's leading payment service provider and liquidity aggregator with an EU license. It provides users with broad functionality and advantages. Two of them are worth noting: single unified API for multi-chain systems that lets businesses integrate different options via Rest API. Our advanced technology allows users to implement third-party solutions for invoicing, acquiring, and transfer management. You can simply exploit the ready-made payment page or integrate it with your company via the feature-rich API. The integration process is secure because it executes in a specific staging environment. The appropriate testing reduces bugs' risk to zero, assuring you of using the most sustainable crypto processing instrument on the market.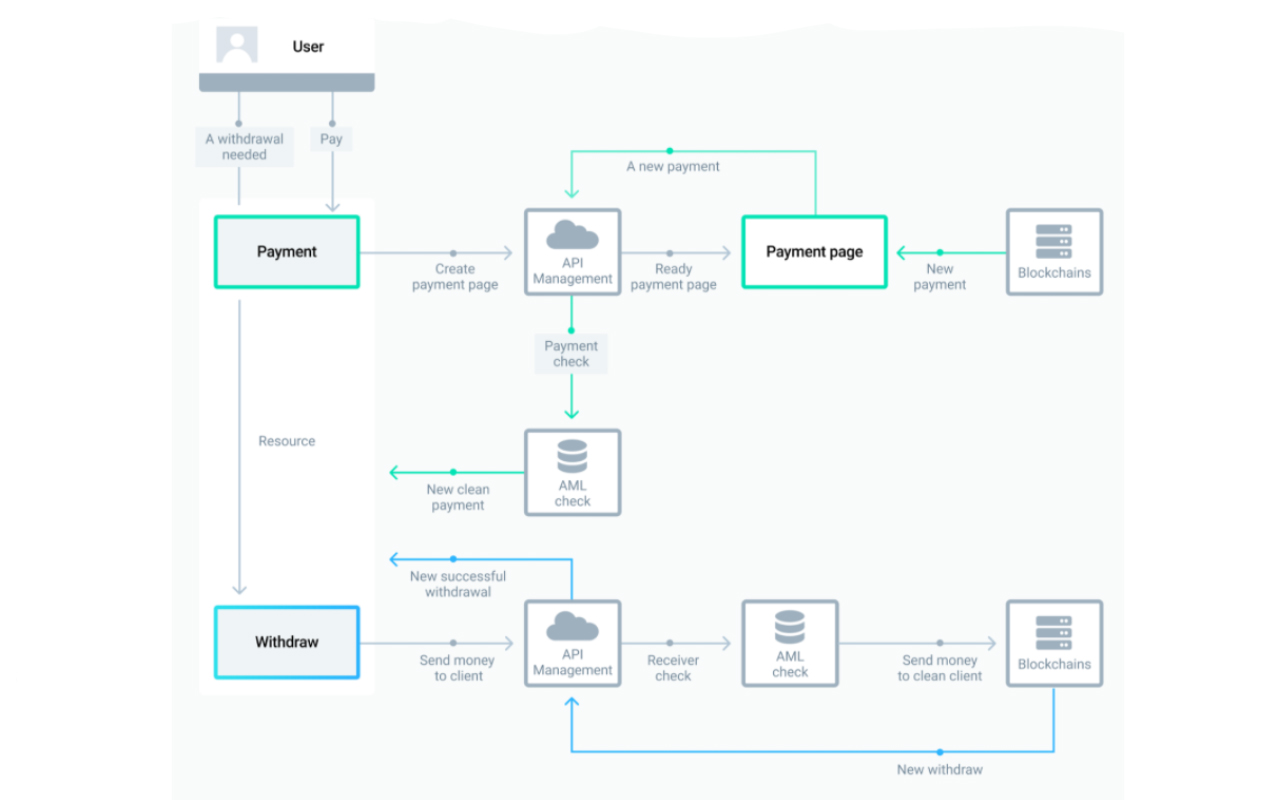 The Most Prominent Features Of B2BinPay
B2BinPay is a top-notch solution for companies who decide to start a business. It offers business owners a range of features for the best crypto payment experience and includes the following tools:
Operation Processing Speed Control
This instrument helps you to monitor the speed of transactions. Remember that the greater the commission level, the faster the financial operation. You can also indicate a specific level and test the impact directly in the system.
Notifications
Add an email address in the "Notification addresses" field and get notifications about all activities in the B2BinPay.
Address Book
This is another prominent feature for faster settlements. You can specify a new address, tick a checkbox and save it in the Address Book. After that, you may execute a transaction in a matter of seconds.
Suspicious Activities Monitor
Safety and security have a significant impact on your business. This is why the leading industry's solution provides you with another handy instrument. Use our suspicious activity monitor to get warning messages about multiple logins from different IP addresses.
Other Safety Measures
Two-factor authentication is an essential measure that increases the level of security. You need to enter the password when logging in and a specific code automatically created by the Google Authenticator app. With this feature, you will not be worried about the security of your business.
High-end Customer Support
Our experts are ready to solve your technical problems 24/7. The multilingual team is more than glad to provide you with top-notch assistance for any case. Accessing support is fast and straightforward. Create a ticket in a Helpdesk, attach photos and videos, and follow the request status.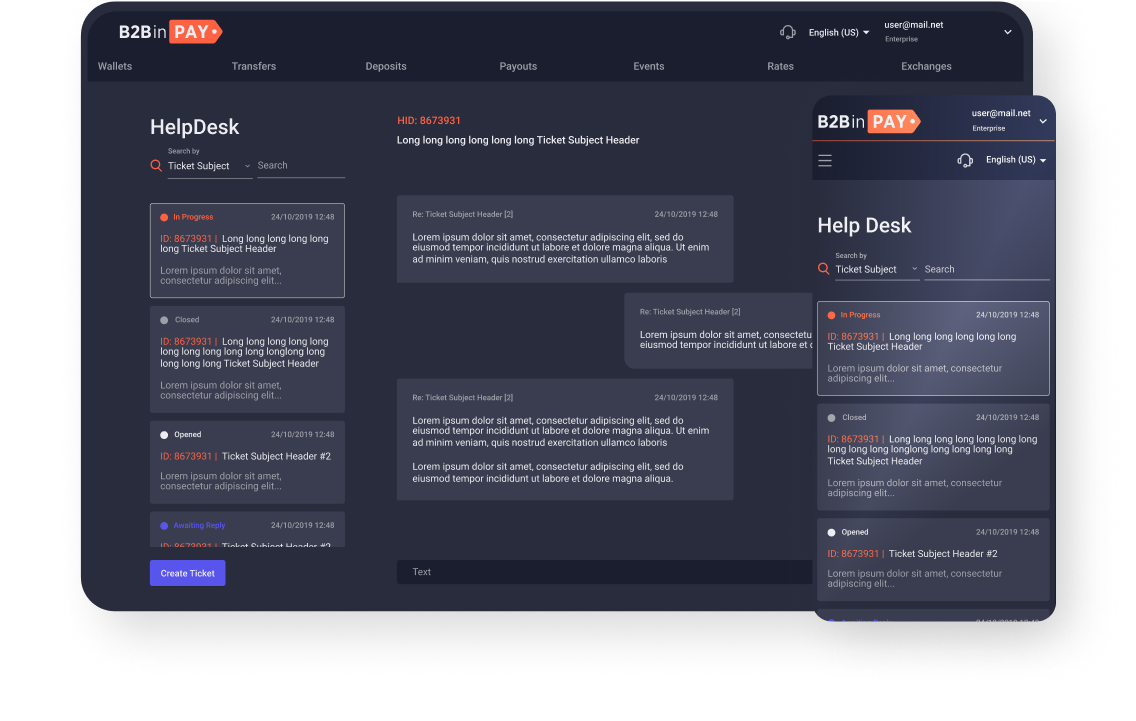 The Best Option for Any Business
You can easily tailor crypto processing features to your company. There are different options - integration into your working business or creating a newly made service. B2BinPay supports various business models, including Forex and Cryptocurrency exchange development, Dealing Desks, Marketplaces, Gambling, E-gaming, Travel, Dating Industry, Payment Service Providers, and many more.
To sum up, the 2nd version of B2BinPay now has a wide variety of enhanced and new features that combine into a top-notch crypto processing option. It will help grow any business as it makes it possible to accept digital currency payments. Contact us and get access to the leading industry's solution right now!