The crypto market has been hit with a major liquidation event, with $245 million worth of derivatives liquidated on the market. The turmoil was caused by Silvergate crypto bank's failure to submit its annual report by March 16, which led to panic among investors.
As a result, cryptocurrencies such as Ethereum, Cardano and Solana have experienced a 5% plunge as more investors are looking to de-risk their portfolios. The situation has caused concern among traders, as the fear of a broader sell-off continues to loom.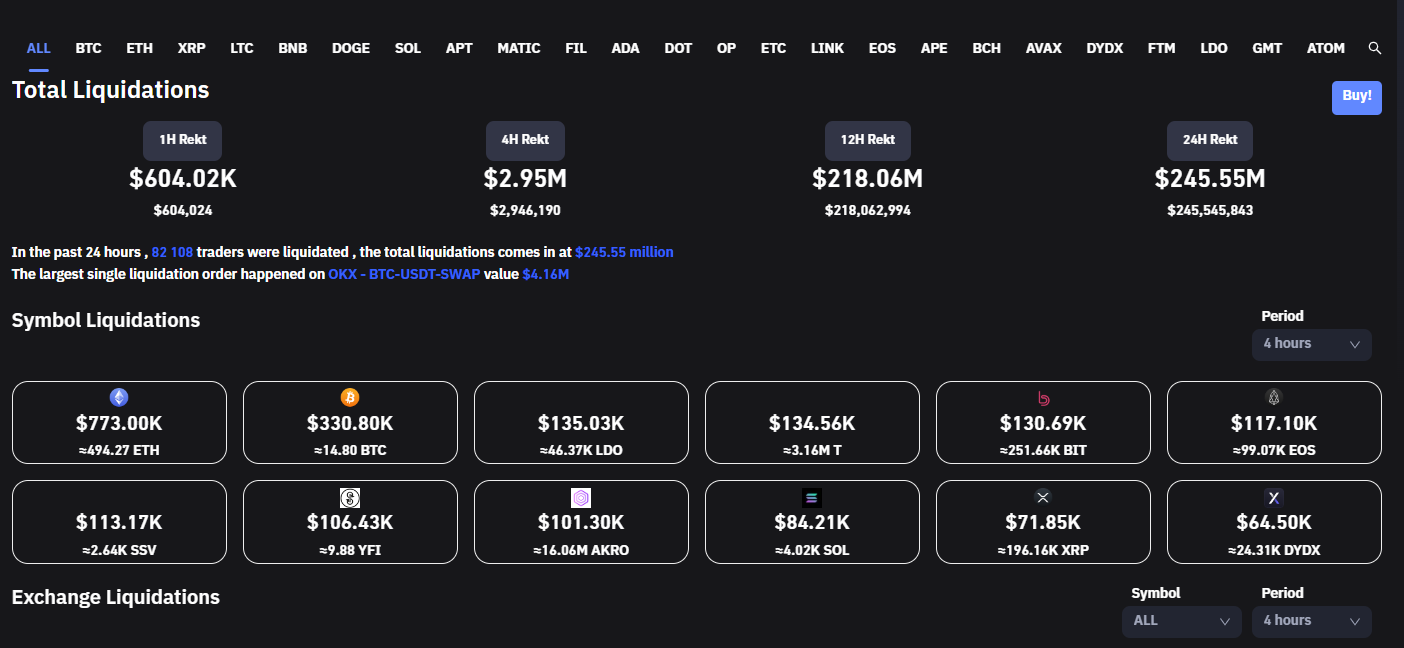 The impact of the situation is significant, as Silvergate is one of the leading banks in the crypto space, with a market cap of over $3 billion. The bank's failure to file its annual report has caused investors to worry about the company's financial health, leading to a sell-off of crypto assets and resulting in the liquidation of $245 million worth of derivatives.
The liquidation event has primarily affected long positions, with 96% of liquidated positions being longs. This suggests that investors were betting on the continued growth of the crypto market but were caught off guard by the recent turmoil.
Despite the recent market turmoil, many investors remain optimistic about the future of cryptocurrencies. In particular, the continued adoption of blockchain technology by major companies and institutions helped to drive interest in the space back in 2021. Recently, the market has been celebrating the massive growth of L2 networks, including Arbitrum and Fantom.
At press time, Bitcoin has dropped to its two-week low of $22,373 and is now sitting at the local 50-day moving average support level.