LEASH, a cryptocurrency that bills itself as the "Doge Killer," has seen a surge in price, rising by over 41% in recent trading.
The price of LEASH jumped from $430.03 to $643.69 in just a short period, resulting in a market capitalization of over $69 million.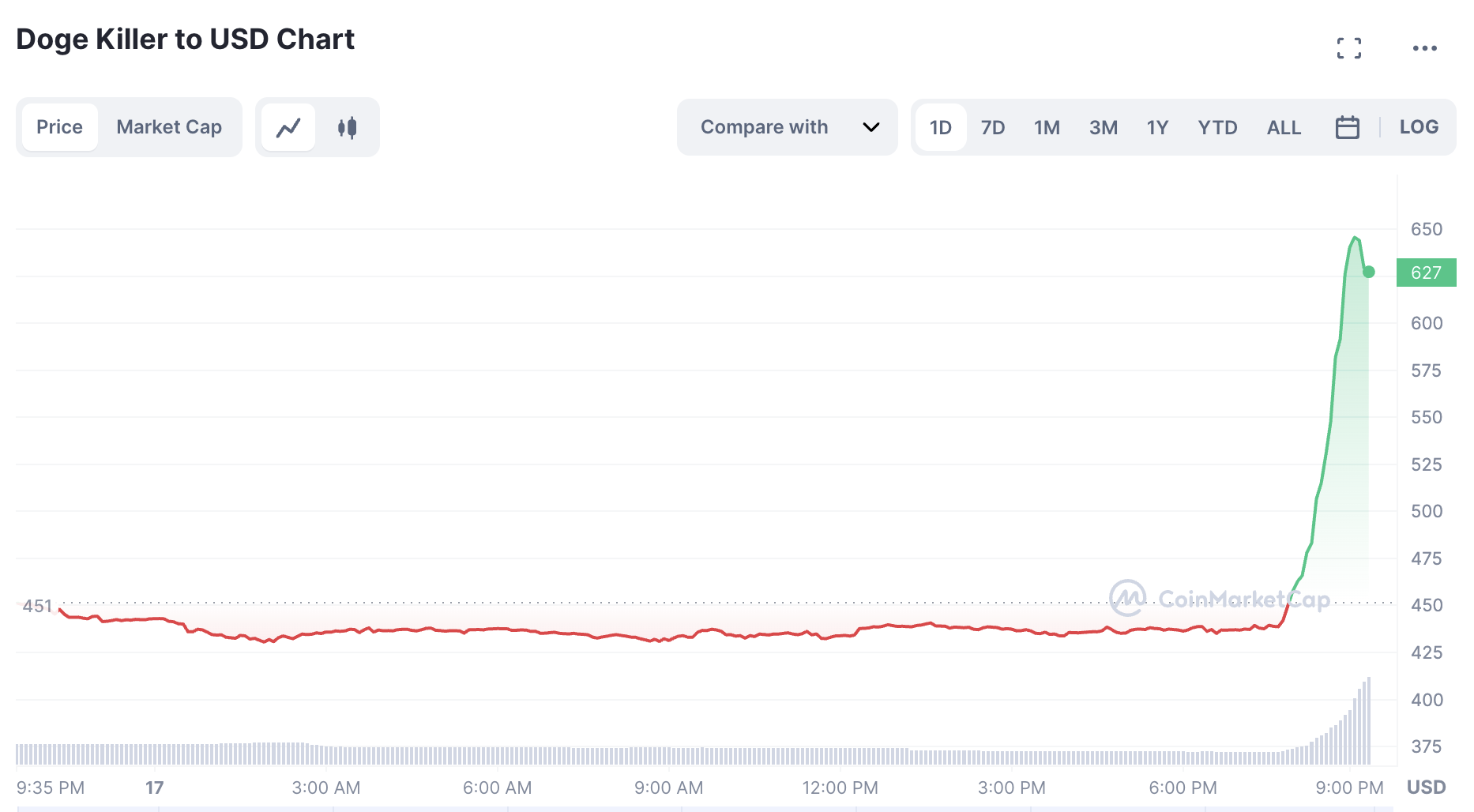 This sudden increase in value has attracted the attention of many SHIB fans, who are curious to know the reason behind this surge.
The token is a cryptocurrency token used in the Shiba Inu ecosystem, which is the second most popular meme cryptocurrency after Dogecoin.
With the SHIB and BONE tokens, LEASH powers a decentralized exchange, NFTs, and metaverse.
LEASH is now available for trading on Uniswap, OKX, Gate.io, and BKEX, among others. As reported by U.Today, the token went live on BlueBit.io last September.
This increased exposure to the wider cryptocurrency community has undoubtedly helped to boost demand for the token.
LEASH was originally introduced as a rebase token, but the team later abandoned this idea. The supply of the token was reduced to only 107,646 coins, which makes its price high.
The popular has various use cases, such as buying and staking on ShibaSwap, buying land in the Shiba Inu-themed metaverse, and being used in Doggy DAO, a decentralized autonomous organization.
Shiba Inu has a large community and is constantly adding new features, and the team is planning to launch Shibarium.