The IOTA Foundation is preparing to completely remove the central node that currently exists to prevent double spending that can occur when the network doesn't have enough hashing power to be naturally secure. The central node is named Coordinator, and its coming removal has been dubbed "Coordicide" by the Berlin-based IOTA Foundation.
Although the Coordinator is meant to secure IOTA's network, in theory it can allow the Foundation to prioritize certain transactions or to freeze funds. Also, it is a single point of attack (if it's taken over or it stops working, network confirmations would stop), and it has been a limiting factor for scalability. The planned removal will occur sometime in 2019 and is widely regarded as bullish.
Chart Analysis – IOTA/USD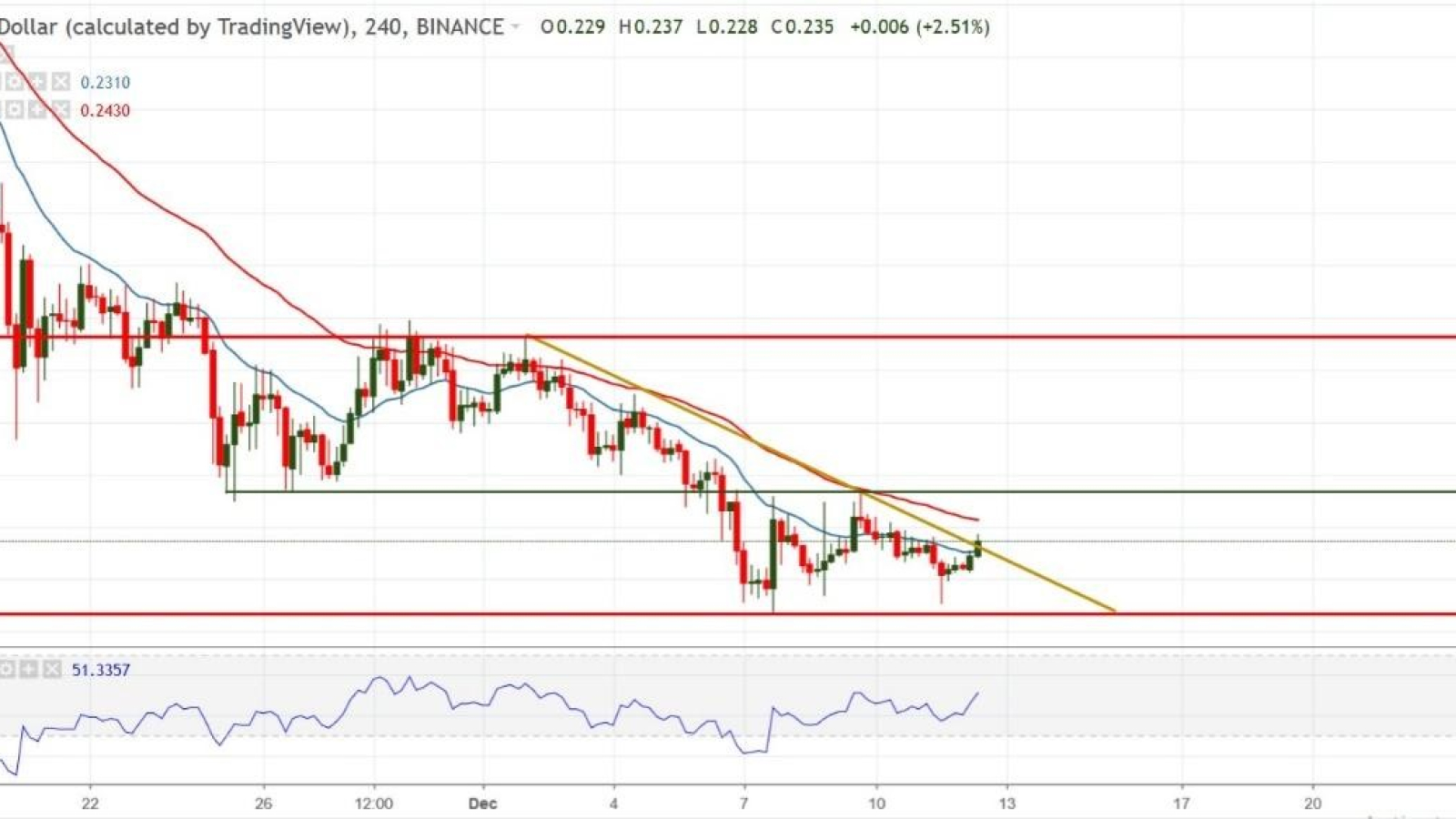 Although IOTA (MIOTA) has dropped almost 14% during the last 7 days against the US dollar and is in a clear downtrend, it shows potential for a stronger correction to the upside.
Currently the pair is trading at 0.23 but has printed a higher low on the second attempt to break 0.20 and is testing the bearish trend line seen on the chart above.
If this barrier can be decisively broken, it's likely to trigger a move above the 50 period Exponential Moving Average (red line) and into the next resistance at 0.25. A break of the latter would score a major victory for the bulls, opening the door for further upside.
Support zone: 0.20
Resistance zone: bearish trend line (still not completely broken at the time of writing) and 0.25
Most likely scenario: break of trend line, test of next resistance
Alternate scenario: false break of trend line followed by another attempt to break 0.20